If you ever shop online, you will know the importance of the customer review. Before you place your order, the only true reference for you is the real customer review. It can help you know whether the wig quality is good or not, and some real shopping experience from the old customer. These will determine whether or not you will shop at this store. And in this post, we will show you some reviews from the real customer, to help you choose a wig.
Reviews of the package
Tight packaging
Don't worry your wig will be crushed in the course of transit. We have tight packaging to protect the wig and can make sure it will be sent to you in good condition. Due to the long transportation distance, the package's safety has become really important. We have gas packing to make the package keep from crushing.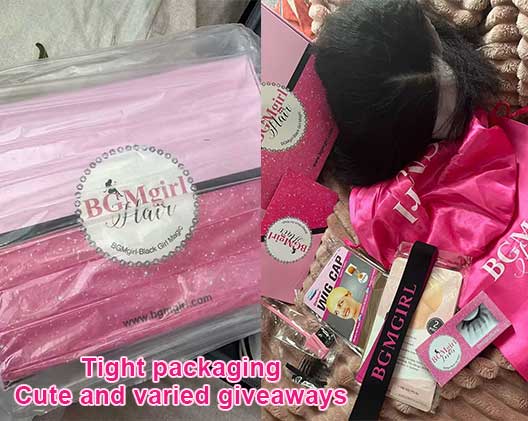 Cute and varied giveaways
We will have cute and varied giveaways in the package. There are totally 7 giveaways to give you. They are a pink wig cap, a brush, clips, two wig caps in different colors, an elastic band, a thank you card, and a pair of false eyelashes. These are all the practical giveaways and can help you wear a wig better.
Reviews of the wig detail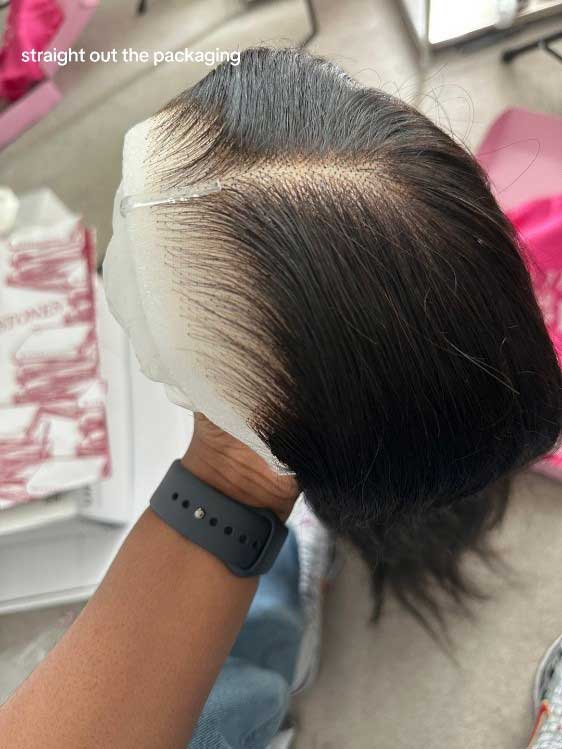 Pre-plucked: pre-plucked hairline makes the humnan hair wig much closer to our real hair, and it will look just like the real hair grows on your own head. after times-to-time tests and adjustments by the hairstylist, BGMgirl Hair's hair pre-plucked technology can be the most advanced and natural on the market, which can give you the best wearing experience.
Pre-cut: Pre-cut means pre-cut the extra lace on the wig cap.In the past, you should do this step by yourself. But now, we have upgraded the traditional wig to the pre-cut lace wig, and do not need to use glue, which can save you energy and time.
Pre-bleached: You can see the pre-bleached wig is in a super invisible and natural condition. Traditionally, the wig is with many black wig knots on the lace, this will cause it very obvious when we wear a wig, so BGMgirl Hair produced a pre-bleached wig, you can see from the photo from the real customer, the wig knots have been bleached to the brown color already that allow you can wear it directly. The wig knots that have been bleached can better melt with your skin tone better.
Reviews of the wearing effect
Many customers will show their wig-wearing effect and the shopping experience on social media. Whether it is TikTok or Instagram, there will be many customers from BGMgirl Hair, and you can see the true hair reviews on it.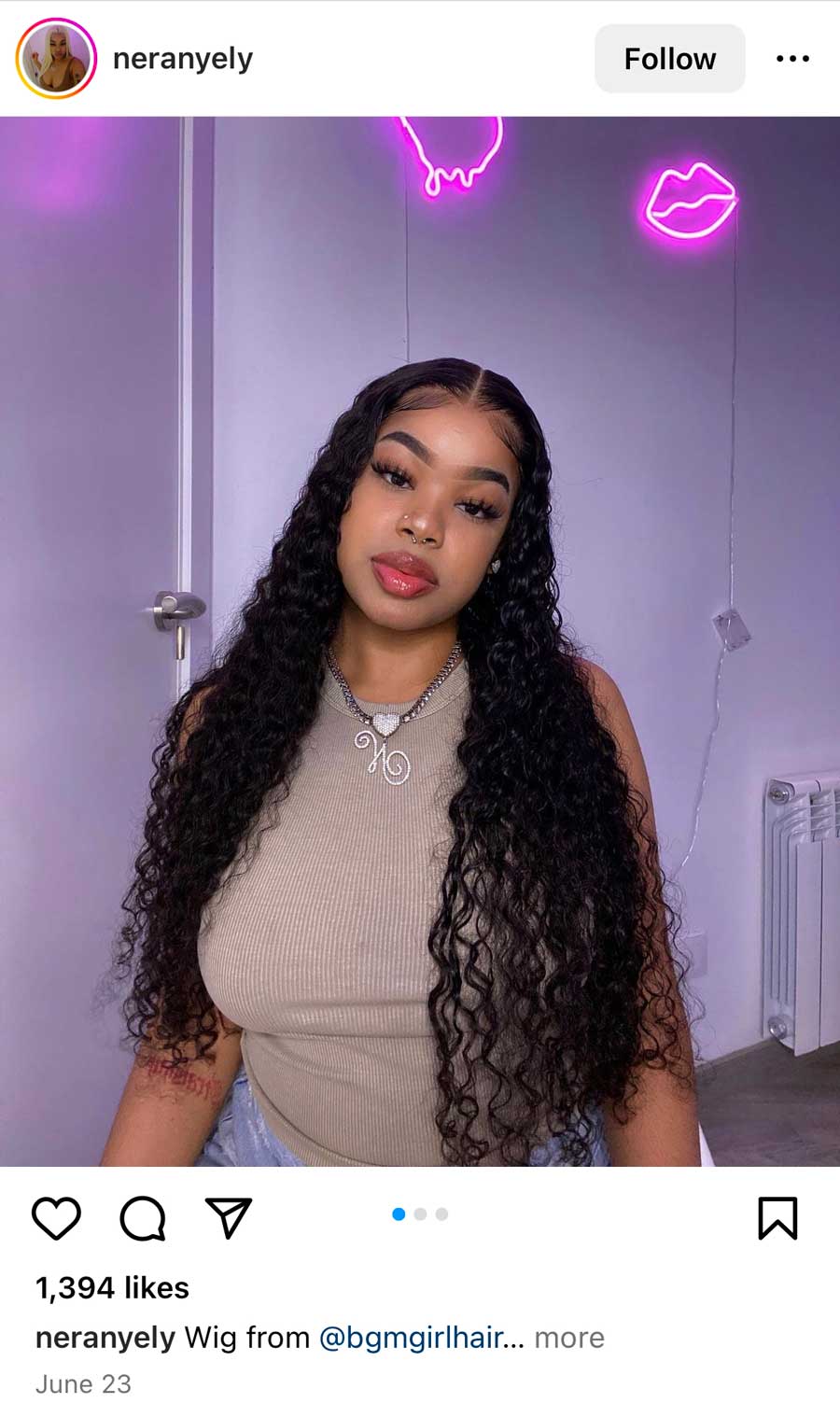 There are many different hair textures in our store. Different people suit different hairstyles, and the wig that suits you will decide on your skin tone, dress up, character, and face shape. You can change your hairstyle easily by wearing a wig. If you want to look for a wig that suits daily wear, the black or brown wig may be your best choice, you can choose the different textures that you like, the most popular are straight, water wave, body wave, kinky curly, and so on. You can try different wigs to make you look different.
Third-party reviews on Trustpilot
Trustpilot is an online review community with over 1 million real customer reviews. You can find the most real customer reviews on Trustpilot to help you make decisions. These reviews can be both good and bad, and you can use them to better understand this brand.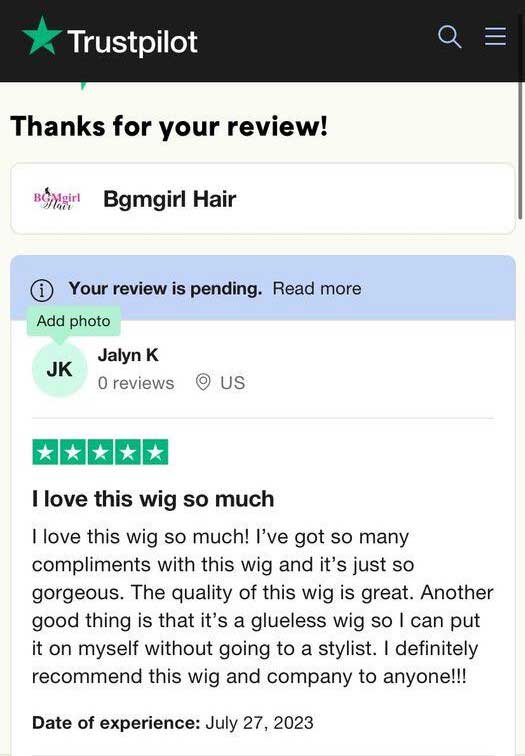 Other reviews
There are many other reviews in the form of text, and all of them show their devotion to BGMgirl hair and are amazing about the quality and style of our wig. Many old customers will say they will recommend the wig to their friends. And the wig is very natural and convenient to help them save money so that they do not have to pay a stylist.
"Hey bgm. I receive the new wig it's incredible. You're doing an incredible work. I ordered another one today ahaha. I am literally an addict"
"I just purchased three different styles wigs from your company and I have to say I am very very satisfied. The cap and hair is super light and airy you gave me free eyelashes, free tension bands, free wig caps and a wig net."
"I just love this glueless wig so much, you can't even see the lace or tell it's glueless"
"Definitely good for beginners like me who have zero skills on installing wigs lol"
"I received it and as always your hair is gorgeous. It was for my mom and she's in love already ready to purchase a new one with u"
How to find the real customer review of bgmgirl hair?

1. Trustpilot: Search "bgmgirlhair Trustpilot" by Google, and you can see the real customer reviews on it, these are all authentic and can give you a shopping reference.
2. Tiktok: Search "bgmgirlhair" on TikTok, and click "like" to see our like page, these all are real BGMgirl hair reviews from the real customer.
3. Facebook group: Search "BGMgirl Hair Real Reviews" on Facebook, and look for more customer reviews and photos about our wig.