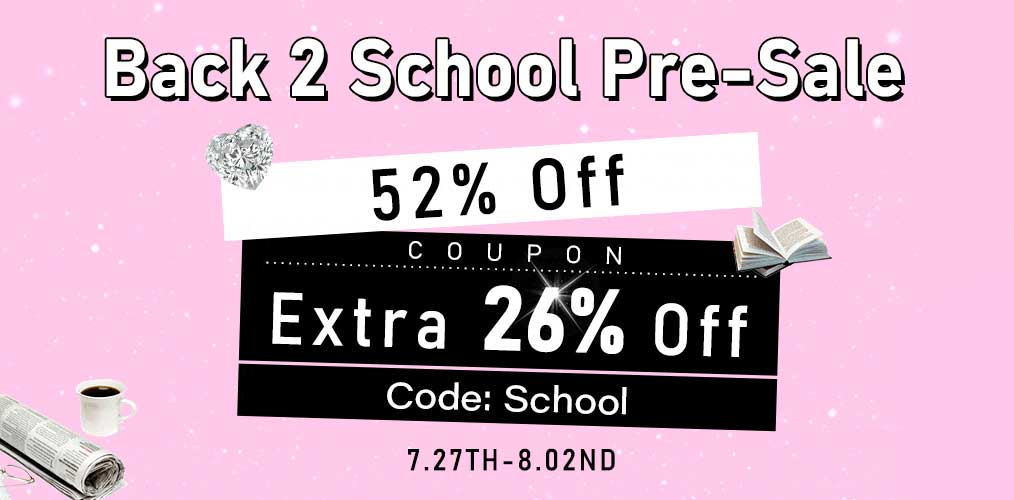 BGMgirl Hair Back to School Pre-sale it's a back-to-school shopping promotion for students. In each school season, there will be a large number of girls who come to buy wigs, to wear in the school or the new semester. BGMgirl Hair will provide you with the most affordable price: normal 50% off + login 52% off + extra 26% off with code.
What is BGMgirl Hair Back to School Pre-sale
Time: 7.27th-8.02nd
Discount: normal 50% off + login 52% off + extra 26% off with code
Code: School
Range: Sitewide
The BGMgirl Back to School Pre-sale will last for 7 days, this promotion is designed to allow girls who are going back to school to buy a wig at a lower price and then wear it when school starts. Whether it is a glueless wig or a colored wig, you can find the best quality product in BGMgirl. Our preferential strength will last for a long time, which is the best time for you to choose a wig you like. If you have a fancy wig before, at this time, you can get it at a very low and affordable price in the same quality and texture.
How to enjoy BGMgirl Hair back to school promotion?
1. Normal 50% off: All the wigs from BGMgirl enjoy 50% off in normal times, you can buy a wig at this price at any time.
2. Login 52% off: You can get 52% off by logging in. If you are a registered customer, just log in by entering your account number and password. If you are a new customer of BGMgirl, you can register an account and then log in. The process will be very easy and fast. And now you can enjoy login 52% off.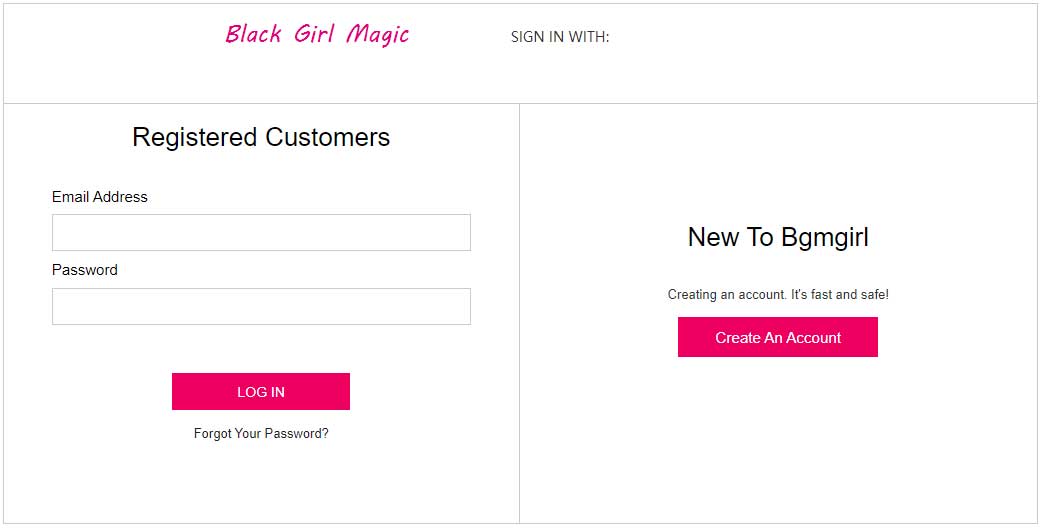 3. Extra 26% off with code: The code of back-to-school pre-sale is: school. This coupon code can be used when you place an order. Add all the products you want to buy to the shopping cart, select them all, and be ready to place an order, there will be a box to allow you to enter the coupon code. Enter it to get an extra 26% off.
4. Login and choose the wigs you like!
The perfect wig for back-to-school season
Wear and go bleached knots wig
In school, you will have no tools and no time to treat a wig, the most realistic wig: wear and go bleached knots wig will be your best choice.

- Pre-bleached wig knots, make the wig more natural and invisible. It will look just like your own hair grows on your head. Pre-bleached knots make the lace super closer to the real scalp.
- Pre-plucked hairline, simulate the real human hair growth rule, the hair from dense to sparse, which looks more likely to real hair.
- Pre-cut lace, can save you time and energy largely. Cut the lace by using a zigzag hot scissor, making the lace flatter and can melt the scalp better.
- Beginner friendly, which can be worn in 3 seconds, really achieve wear and go and glueless.
- Updated 3D dome air cap and 4×6 lace, making the wig can wrap your head better and enhance the air permeability of the wig. Super breathable and comfortable, can wearing in summer with no burden.
- Best quality assurance. 100% human natural hair, Swiss HD lace, and a breathable wig cap, which can be dyed and styled, give the wig more possibilities.
Wear and go Colorful wigs
The colorful wig gives a feeling of vitality and youth, super suitable for the back-to-school season. Prepare for a colored wig, it's gonna be amazing. And the wear and go colorful wigs will make it more convenient and comfortable to wear.

- With the advantage of wear and go wig: Discard the disadvantage of the traditional wig, wear and go colorful wig can be supernatural and convenient. With a pre-plucked natural hairline, pre-cut extra lace, and pre-bleached knots, make the wig is super lightweight and invisible, which can give you a gorgeous outlook and at the same time, it is convenient.
- Various colors. There are many wear and go glueless wigs for you to choose from, such as brown highlight, 613 blonde, reddish brown, 99J burgundy, and so on. For the texture, straight, body wave, and natural wave are all in the hot sale.
- Show your individuality better: the color of the wig is bright, which can better show your unique individuality in the back-to-school season.
Other notable promotions at BGMgirl Hair
BGMgirl Hair clearance promotion has many blonde, reddish brown, highlight, and 99J wigs that will be liquidated at a lower price, which makes the colored wig affordable, as low as 114$. Wig stock is limited, do not hesitate!

BGMgirl hair bundles are in a big promotion now, the hair is full and soft, and the price is very affordable, which can save an extra 20$ off than usual time with code: bundle.

---
Final words
You can't miss this BGMgirl Hair back-to-school pre-sale, go and pick out the wig you like! The affordable price and the best hair quality will amaze you, it's time to get a wig for school.