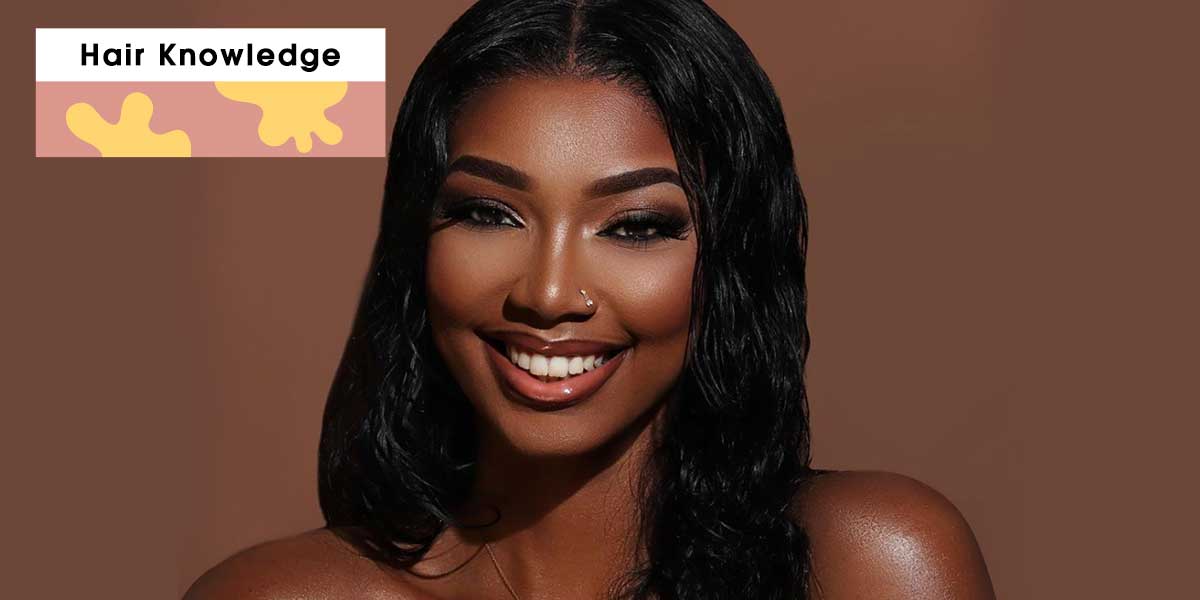 In the wig industry, BGMgirl Hair has become a well-known wig human hair wig brand. Due to the best hair quality and the affordable price, it has now grown into a mature and influential brand. What has helped it achieve such success, let's take a look together.
What makes BGMgirl become the best human hair wig brands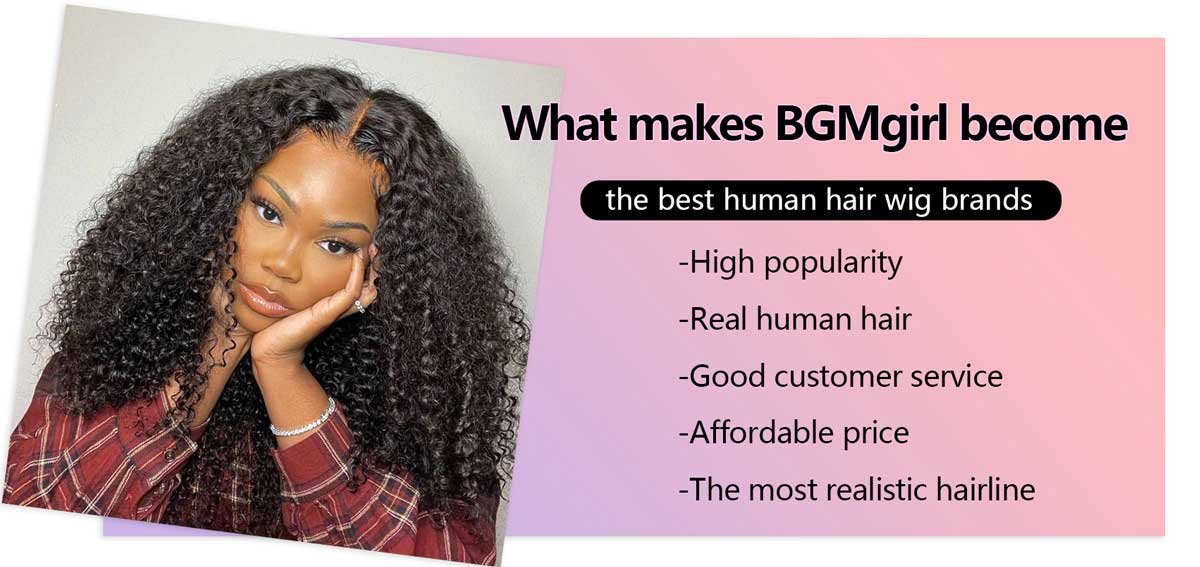 Popularity
The BGMgirl Hair is super popular among girls, many people will consider our brand when they choose a wig. Popularity is an important element to take into account when you buy something. If a brand is not popular and you never hear anything about the brand, it will be the first one that was ruled out. Whether it's TikTok, Instagram, Facebook, or any other social media, you can often see BGMgirl. Not only our girls but also many influential influencers strongly recommend our products, which shows that the influence is very large.
Real human hair
What makes the wig most realistic? Real human hair. The hair texture of real human hair is out of reach of the synthetic wig. Only real human hair can achieve the smoothness of real hair and even better than human hair. So, if you want your wig looks just like grows on your head, you must choose real human hair. BGMgirl Hair always chooses the best-quality human hair to make the wig. All the wigs can ensure 100% human hair, we will not cheat on the quality of our products. Some unscrupulous merchants' products may adulterate synthetic hair with real hair, which is not directly distinguishable by ordinary people, but you may pay a high price to get a defective product.
Customer service
We have the best customer service; our pre-sales service and after-sales service has been committed to bringing you the most intimate service. If you have any questions before the sale, you can contact us by email: service@bgmgirl.com or find us via our official IG account @bgmgirlhair.
We will send the order confirmation email to you in time when we receive the order, and send the tracking email to the customer when the order is issued. The whole process of the transaction has intimate service to make you feel thoughtful about the purchase. We have a professional after-sales team, quality inspection team, and optimization team to collect feedback from the customer and continuously test and optimize products. Due to the jet lag, all your questions will be replied to within 24 hours, if you have questions about the product, BGMgirl will give you a satisfactory answer in time.
Price
BGMgirl always insists on bringing high-quality wigs that are affordable for everyone. In order to bring the most affordable and high-quality wig, BGMgirl always uses the best ingredients and keeps innovating, to make our brands more popular on the market.
Hairline
BGMgirl Hair's hairline treatment is very advanced. On the site, you can find the pre-pluck, pre-cut, and pre-bleached wig, the pretreated hairline will make it very close to our natural hair. You may not know much about the details of our products, but you can learn about our real customer review through this article.
Density
About the density, we have 150%, 180%, and 200% commonly. We guarantee that this value must be true and there will be no falsification. Order according to your preferred specifications, and you will be able to get the corresponding quality products.
BGMgirl Hair's advantages compared to other brands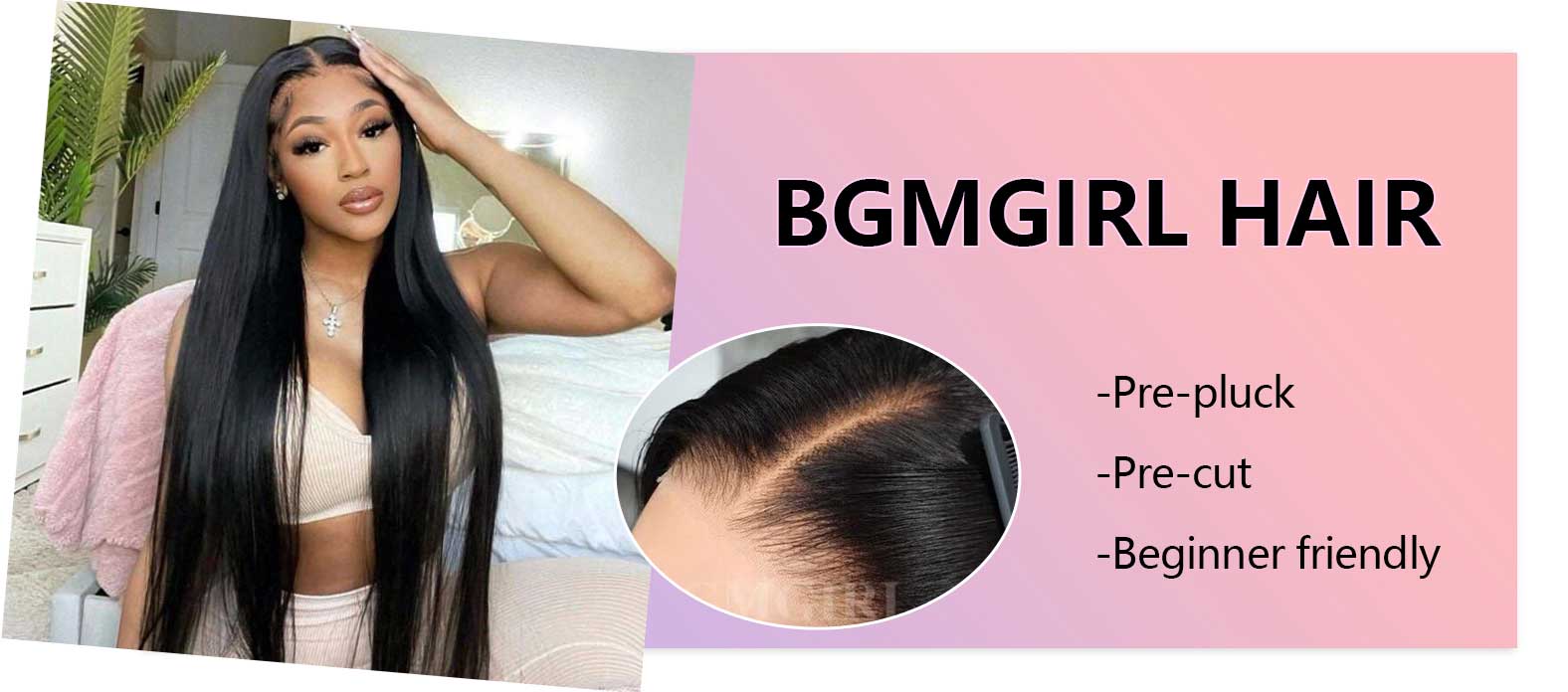 The most natural pre-pluck effect
BGMgirl Hair has the most natural pre-pluck effect. The technology of the wig pre-pluck is the decisive factor in whether the wig is natural and authentic. So we pay much attention to the wig detail to make the wig immaculate and natural.
You can save a lot of time because you don't have to pluck the hair by yourself, and this technique sounds simple, but it is very difficult to operate. One careless move could destroy the whole wig. Although most wigs on the market now have pre-pluck technology, our effect can be said to be the closest to real human skin.
The most advanced pre-cut technology
If you buy a glueless wig, the wig is all pre-cut with the hairline. This will make the wig easy to wear and you needn't do these troublesome steps spend a lot of time.
We do not simply cut the lace with scissors, but we use professional tools and the most natural way for the lace to be handled. The scissors must be hot scissors and it will prevent lace from unraveling during trimming. And it will also play a certain role in shaping. The scissors must be zigzag-shaped so that to cut a zigzag hairline, which can melt our skin better. In order to prevent lace edging, we also used the arc compression process to make the wig the most realistic degree.
The most beginner-friendly wig design
We've taken care of all the tedious steps for you, and this is a finished wig that you can just wear. Forget the stereotype that wearing a wig takes time, BGMgirl Hair's newly upgraded wig can be put on and taken off in three seconds, really glueless wear and go wig, allowing you to meet the needs of everyday life in no time.
---
Final words
Whether it is popularity, price, or quality and other aspects, BGMgirl Hair has worked hard to do the best, and has been in pursuit of the highest cost performance, to consumers can afford the price to bring the best quality and deserve to be the best wig brand. If you already know about us and want to buy a wig that is right for you, check out bgmgirlhair.com.