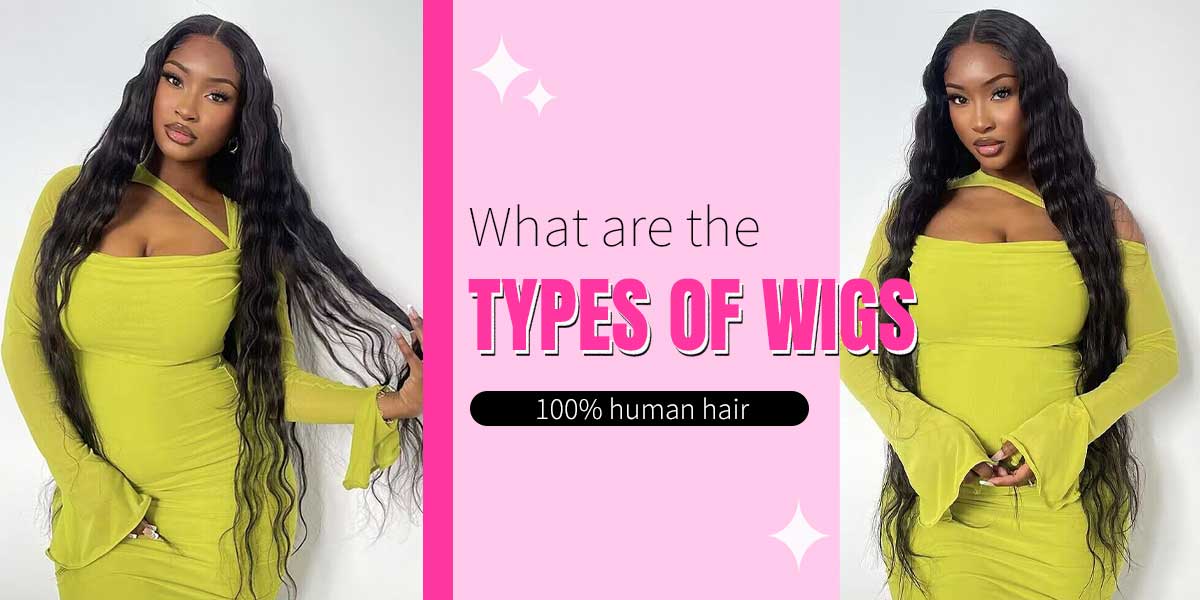 There are many types of wigs, and different wigs will give people completely different sensory effects, so we have designed a variety of wigs to meet the needs of different occasions. As a wig beginner, buying gorgeous wigs is very important, in this post, we will make a detailed explanation of the various types of wigs.
What Are The Common Types of Wigs?
Types of Wigs: Lace wig that needs glue
A lace wig has two types: a lace frontal wig and a lace closure wig. The lace of it is used the HD lace and the transparent lace, can be very durable and invisible, easy to melt with your skin color. By choosing the types of the wigs, you will get the perfect wig style ideas.
Unnatural hairlines can be corrected with a lace wig. These wigs are real human hair wig and feature clear lace that blends seamlessly into your scalp and natural hairline. Matching the lace to your skin color will make it look more realistic. However, you can also change the color of the lace to match your skin tone. All of our wigs are pre-pluck hairline, which can give you a more natural look.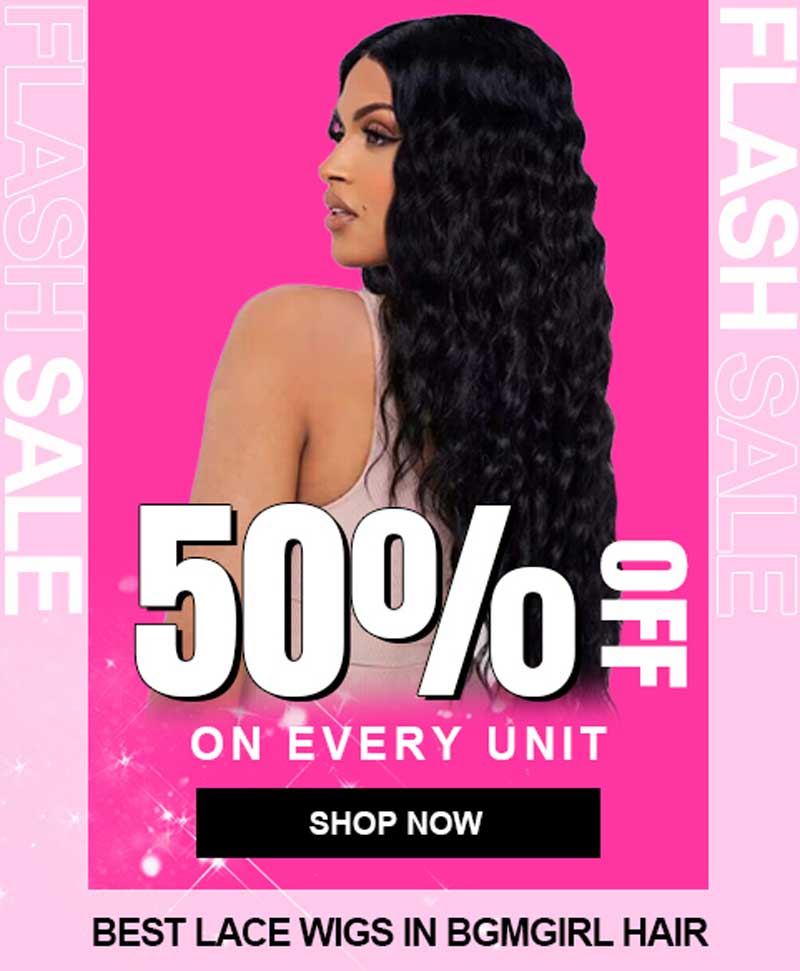 Types of Wigs: Glueless wigs
Wear and go glueless wigs are the best types of wigs that suit almost every girl. With a pre-plucked natural hairline, pre-cut lace edges can be really natural and invisible and can give you the most realistic wig-wearing effect. There are many new arrival wigs in BGMgirl, there must be some beautiful wigs that suit you.
Glueless wigs do not require the use of glue or the application of glue on the head. Glueless wigs are usually HD lace wigs. Additionally, these wigs often come with clips or adjustable straps attached to the monofilament cap, eliminating the need for the wearer to use low-quality adhesives.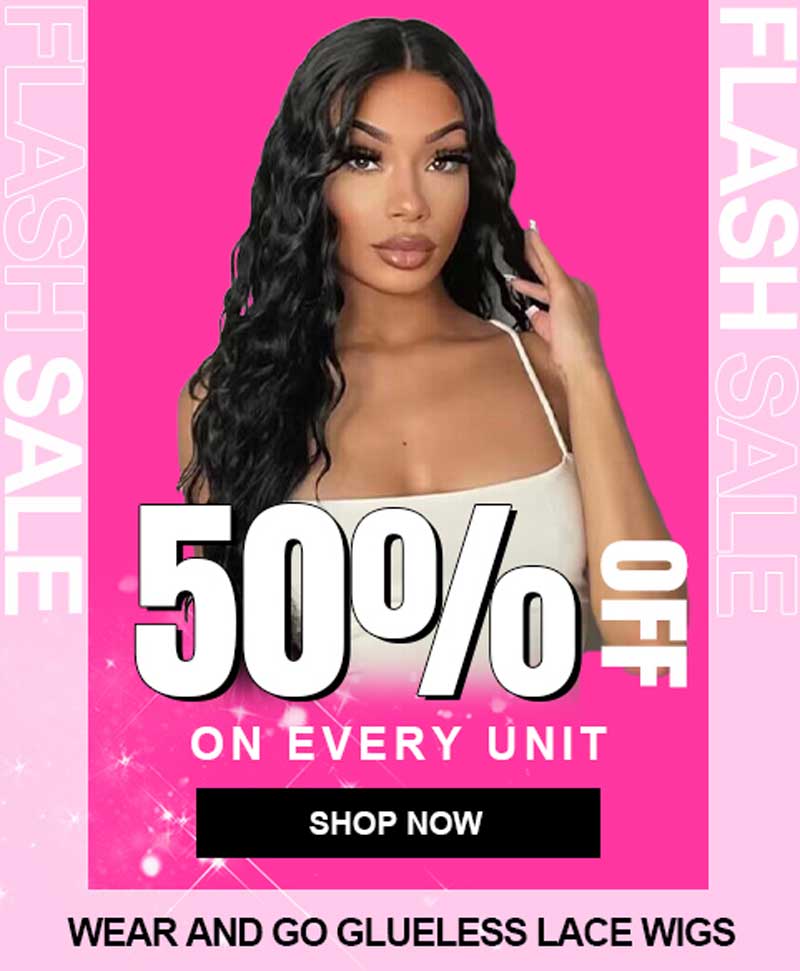 Types of Wigs: Machine-made wig
There are many types of hair wigs, machine-made wigs. Is the lowest price one, but it is also very cost-effective, machine-made wigs include u-part wigs, t-part wigs, v-part wigs, headband wigs, and the wigs with bangs. You can create a cute wig hairstyles by using all of these beautiful wigs, to choose the type of wigs that suits you, you should choose which wig type will you buy first.
T-part wigs: T part wigs are one of the most affordable types of wigs, and one of the most important features of T-part wigs is that you can show your own hair outside. It allows you to easily have a variety of styles. At the same time, it is of good quality, not because it is cheap does not mean that the wig is of bad quality.
V-part wigs: The principle of V part wigs is the same as T-part wigs, they have the same structure, the same wearing effect, but the hollow shape is different, one is "T" shape, one is "V" shape.
Headband wigs: Easy to install, shape, use and maintain. Headband wigs has an antiperspirant effect and is highly breathable, making it suitable for all seasons. It won't cause headaches when worn on your head and will give you a natural hairline.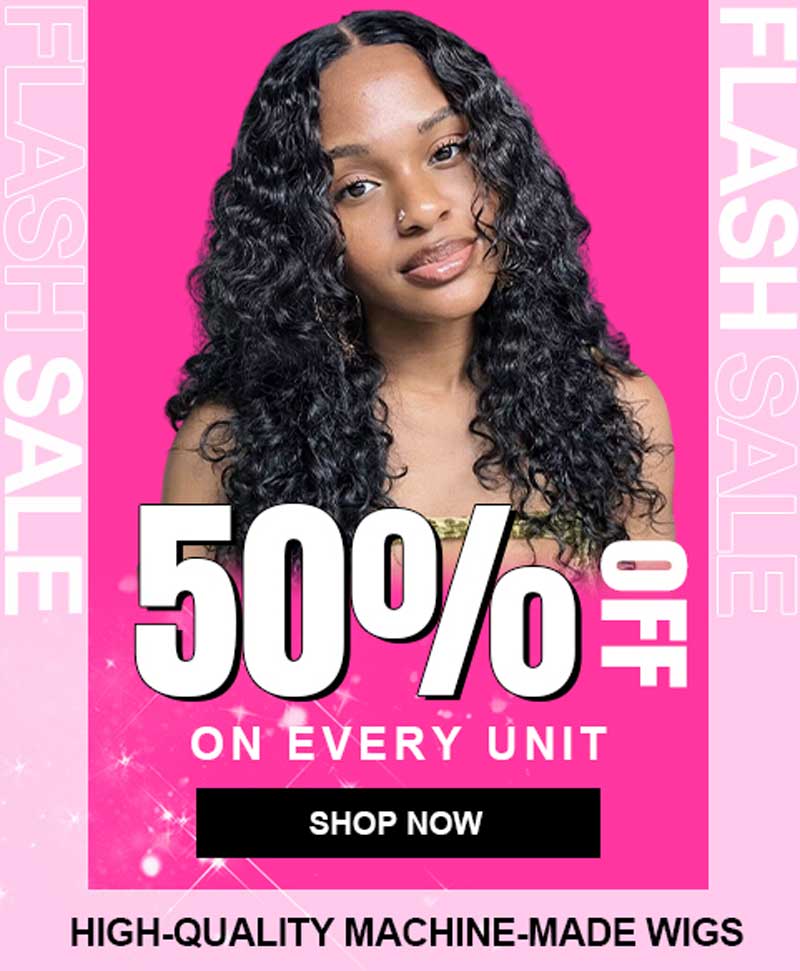 Things To Consider When Choosing Different Wig Types
Hair texture
From the texture of the hair, it can be divided into human hair wigs and synthetic wigs.
A human hair wig refers to a wig made of 100% human hair, which is loved by the public for its elegance and authenticity. Because the material is made of the best quality human hair, the wig will look just like your real hair, and even make your hair look very flowing and soft.
A synthetic hair wig refers to an artificial wig made of protein silk. This wig generally has bright colors, and an exaggerated shape, generally used for activities or parties more, because synthetic hair wig looks very fake, and easy to frizz, not very suitable for daily wear.
Wig length
Commonly, the wig length is from 10 inches to 32 inches.
Long straight wigs and black long wigs are among the most popular. Long hair wig is a very versatile style, no matter what texture you choose, it will look good. Long hair wigs are generally from 18 inches to 32 inches. Among these sizes, the most popular are 24 inches and 26 inches. If you think the wig is too long for you, you can choose a medium length wigs.
Short hair wigs are commonly we call it bob wigs. The length of the bob wig is from 10 inches to 16 inches. Short hair will make you very cool, and it is also the best wigs for older ladies. If you have long hair, bob wigs can also give you the opportunity to try different hairstyles, letting you find yourself more possibilities. There are many short wigs that look really worth trying in BGMgirl Hair.
Lace size
There are 4×4 lace, 4×6 lace, 13×4 lace, and 13×6 lace in our store, the most popular lace size is 4×6 lace and 13×4 lace.
The wigs that use the most 4x6 lace are wear and go glueless wigs. The original lace was 4×4 lace. In order to bring a better wearing experience to customers, BGMgirl upgraded the lace to 4×6 lace, which can have stronger wrapping and make the hairline more natural.
13×4 lace is more commonly used in 13x4 lace frontal wig that requires glue. Since the wig itself does not fit the skin and needs to be fixed with glue, a larger area of lace can create a natural hairline. It's also one of the most popular types of wigs to sell. To create a frontal wig styles by using this wig now.
Hair color
The hottest sale color of the different types of wigs is burgundy wigs, blonde wigs, platinum blonde wigs, layered wigs, and so on.
These all are the sexiest wigs in our wig store. If you want to buy a beautiful wig, just buy a colorful wig, bright color, and the good hair texture will let you become the focus in the crowd. Wigs colorful can give you a good mood in everyday life. It is also the types of hair wigs that most girls will choose, don't worry these types of wigs suit you or not, just try it.
---
Final words
Different types of wigs have different effects and experiences, welcome to try more types of wigs, whether it is a lace frontal wig or glueless wig, which can make you more beautiful and more confident than before.