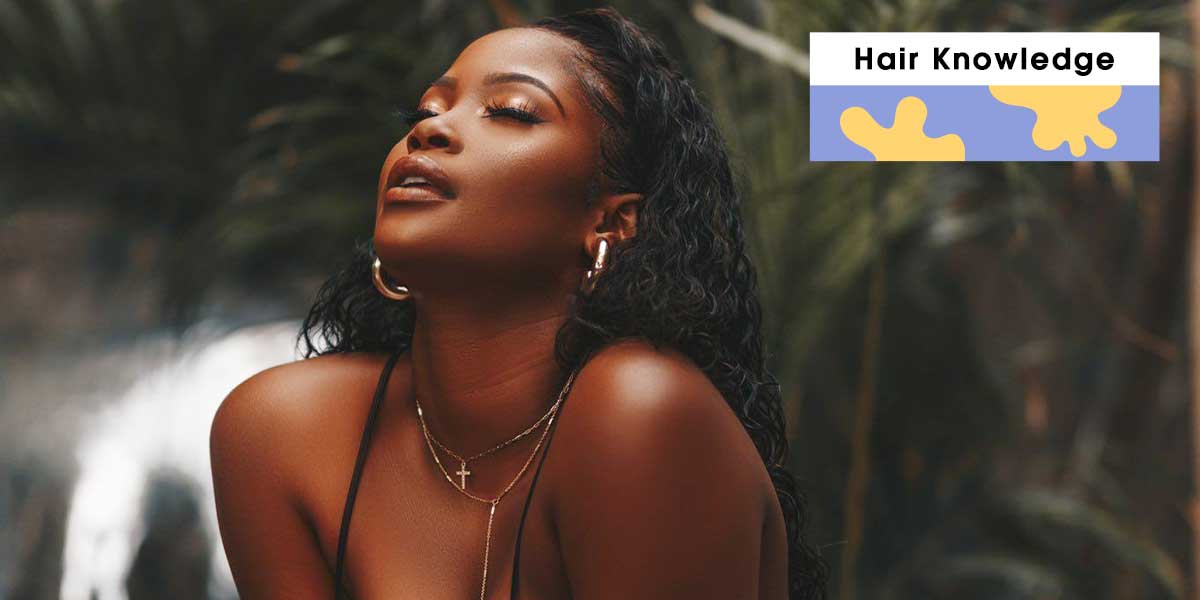 Wear & Go glueless wig has become most people's first choice. With the development of the wig market, the natural appearance and comfortable experience have become the most important factors for more and more women when choosing wigs. The market is complicated and there are many products to choose from. In this post, you will find out what you are wondering about wear and go glueless wigs and why BGMgirl Hair wigs are so popular.
What is wear and go glueless wigs
Wear and go glueless wigs are a whole new type of wig that with a pre-plucked natural hairline, pre-cut the extra lace and can help you save time, save money, save energy. Wear and go glueless wigs can be side to be the easiest wig to wear for the beginner: you can wear it without any skill and finish the whole procedure within 3 seconds, really no need for glue, spray, gel, or any other tools just a adjust band inside to help you put on a wig. About the lace size of the glueless HD lace wigs, updated 4×4 to 4×6 big lace, gives you a more immaculate wearing experience.
Wear & Go glueless wig collection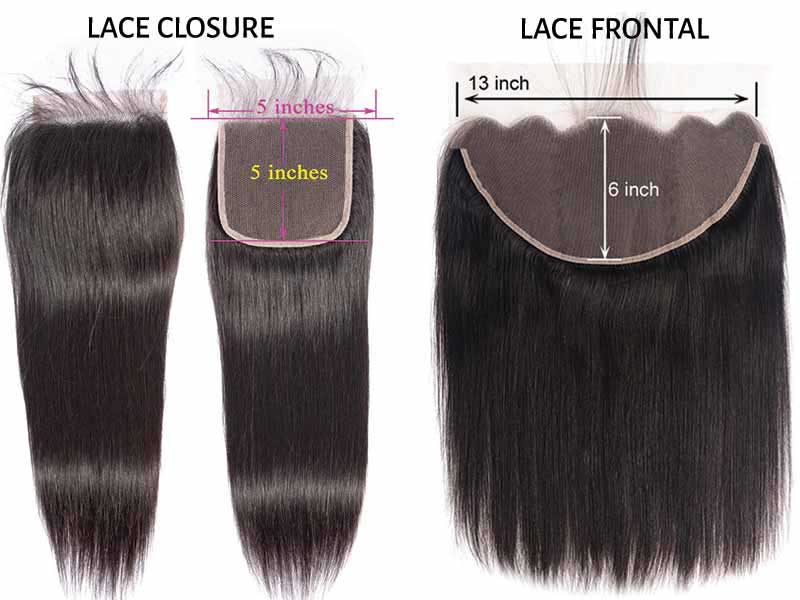 Wear & go glueless wigs have a variety of sizes of lace. They are glueless closure wig, glueless frontal wig and glueless full lace wig. The detailed differences are as follows.
Glueless closure wig:
The common size of glueless closure wig is 4×4 lace closure wig and 4×6inch, the lace size of the wig is relatively small but there is no any problem in creating a natural wearing effect. In the past, 4 x 4inch wigs were popular, but now, BGMgirl Hair upgrade the lace size of the glueless closure wig to 4 x 6 wear and go closure wig, which can better wrap your hairline and give you a safer and more undetectable effect.
Glueless frontal wig:
The glueless frontal wig is a wig with a much bigger lace size than the glueless closure wig. The common size is 13×4inch and 13×6inch, and the lace area can wrap your whole hairline from the lift ear to the right side, which can give you the most invisible hairline and natural temples that fit the skin.
Glueless full lace wig:
A full lace wig means that the whole wig cap is made of lace. Since the lace frontal wig and lace closure wig entered the market, full lace wig has not become mainstream because of their expensive price and fragile materials.
Why we choose wear and go glueless wigs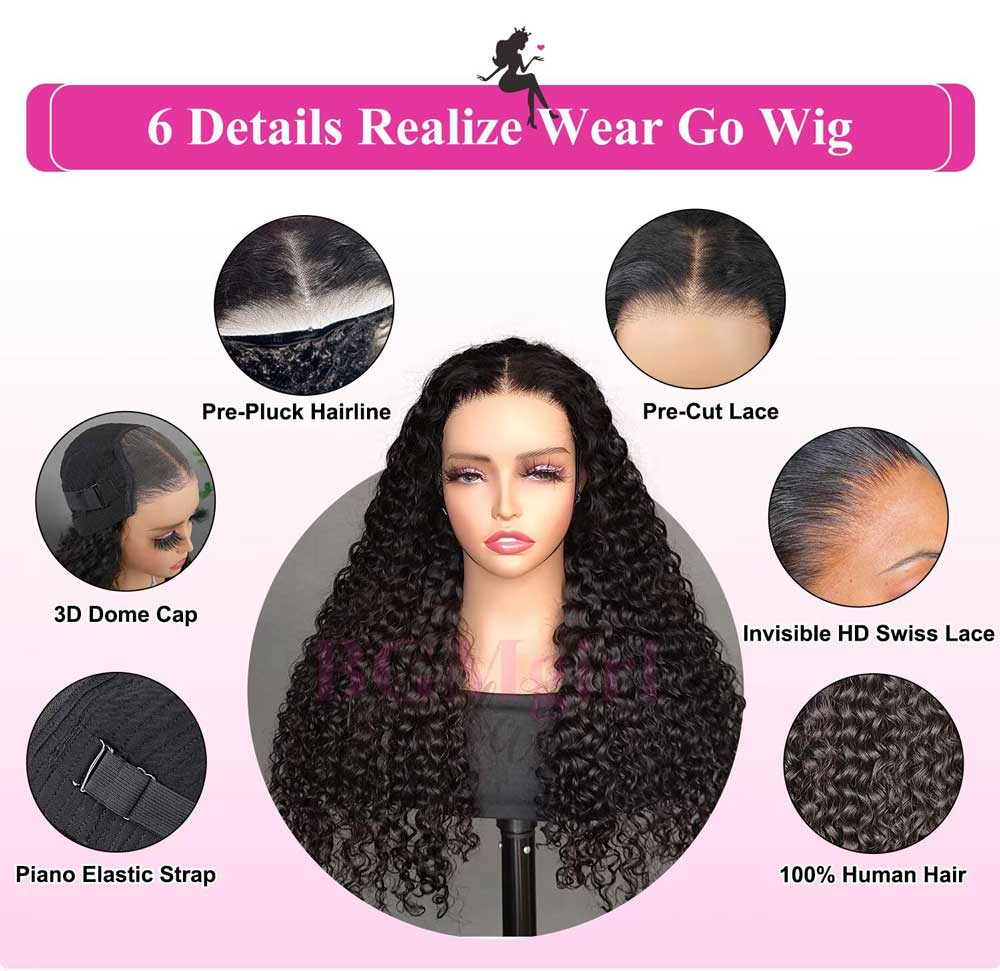 1. Pre-plucked Hairline
Pre-plucked hairline means that the hair density of hairline of the wig is thinning from the back to the front, simulates the real human hairline, and can achieve a 99% realistic effect. After all, our natural hair is not as neat as wig hair, the hairline usually has baby hair or is less dense than other areas. So, when we wear a wig, this is an important thing that we should notice. The pre-plucked hairline is simulated to a real human scalp, which can help you create an undetectable natural hairline
2. Pre-cut Lace:
BGMgirl Hair's wig is all made of thin and invisible HD Swiss Lace, which can better melt your scalp. The lace in the front is pre-cut so which can reduce the wig-wearing time, you can wear the wig even in the hushed morning. Traditionally, the wig will have an extra piece of lace in the front, you should cut the lace alongside your natural hairline and then glue the lace to make it can melt your skin well. The pre-cut lace avoids these troublesome steps and it also reduces the risk of making a wrong cut.
3. Beginner Friendly:
Can achieve 3s wear and go, no skills, no other tools needed. It's the perfect wig for first-time wearers. There are many different ways to wear a variety of wigs, but the wear and go glueless wigs are very easy to wear, and probably the most time-efficient wig. Even faster than making a style on your own head. If you have to go away temporarily, styling your own hair will have risks of getting it wrong and also wasting time.
4. Sensitive Scalp Friendly:
No need for glue, spray, gel, or any other tools when you wear the wear and go glueless wigs, which can better protect the edges and change your outlook without any harm to your health. By wearing this very easy and fast wig, will never be allergic, especially friendly to women who have sensitive scalps. And by wearing this glueless wig, can help you cover the hair loss and prevent receding hairline in the easiest way.
5. New Upgrade:
Updated 4×6 lace, a better experience for the same price, can give you the same look as the frontal wigs. There are middle parts or side parts for your choice. By buying a wear and go glueless 4×6 lace wig, you will be able to buy a high-quality, well wearing effect wig at the lowest price.
6. Not Easy to Slip:
The wig cap of the wear and go glueless wig is a dome cap structure, with an adjustable strap inside of the wig, ensuring that the wig is worn safely to the maximum extent possible.The wig is secure enough so that you can wear it the whole day long, it will never fall off without cause or be blown away by the wind.
7. Allow Multiple Hairstyles:
The hair of the wear and go wigs are made of 100% human hair, super soft and smooth, you can style it just like your own hair. And the curly wig of it is very bouncy because the human natural hair is easy to be shaped so you can style it easily. The wig can be dyed and bleached, if you buy a straight wig, that means you have so many possibilities.
Why should you invest your money in wear & go glueless wigs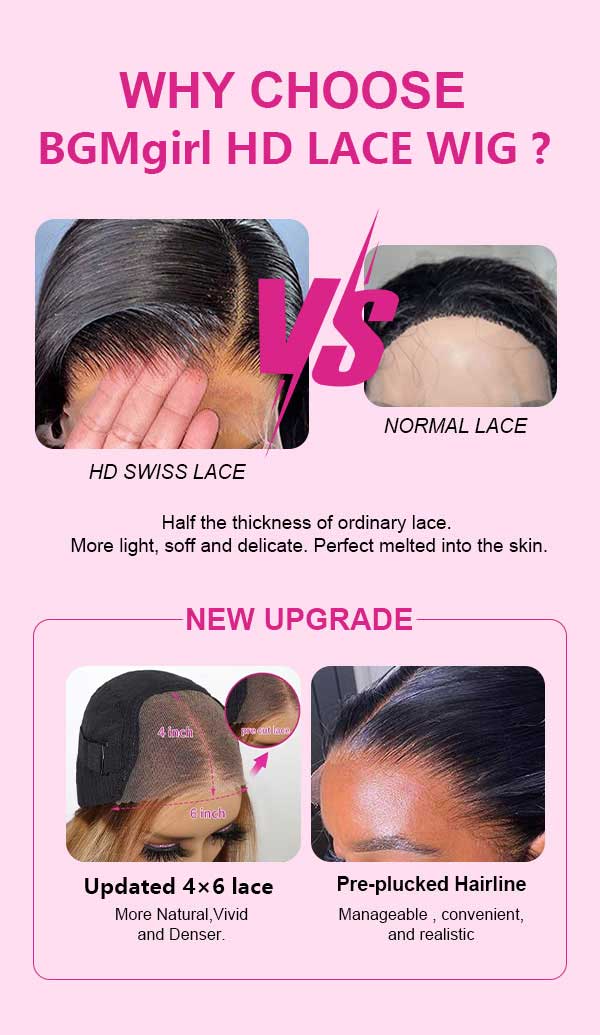 1. Save Money—No need for more hair tools: The glue, gel, and spray are not needed for the wearing of a wear and go glueless wig. So, your only investment is a wig. If you have a wig, you can get different hairstyles every day and don't need any other subsequent investment.
2. Save Time—Pre-plucked & Pre-cut & Flat already Ready to go: Wear and go glueless wigs can help you save a lot of time because there a lot of complicated and time-consuming steps are eliminated. The wig is pre-plucked and pre-cut lace, can wear it within 3seconds and ready to go.
3. Save Energy—No skills needed, Beginner Friendly: Traditional wigs need to be fixed and glued, which can easily be worn badly and cause wigs to look unnatural. And you may need to watch a lot of videos and blogs to learn how to wear a wig naturally and immaculately. But the wear to go glueless wig is not needed, when you get a wig, you will know how to wear it.
How to install wear and go glueless lace wig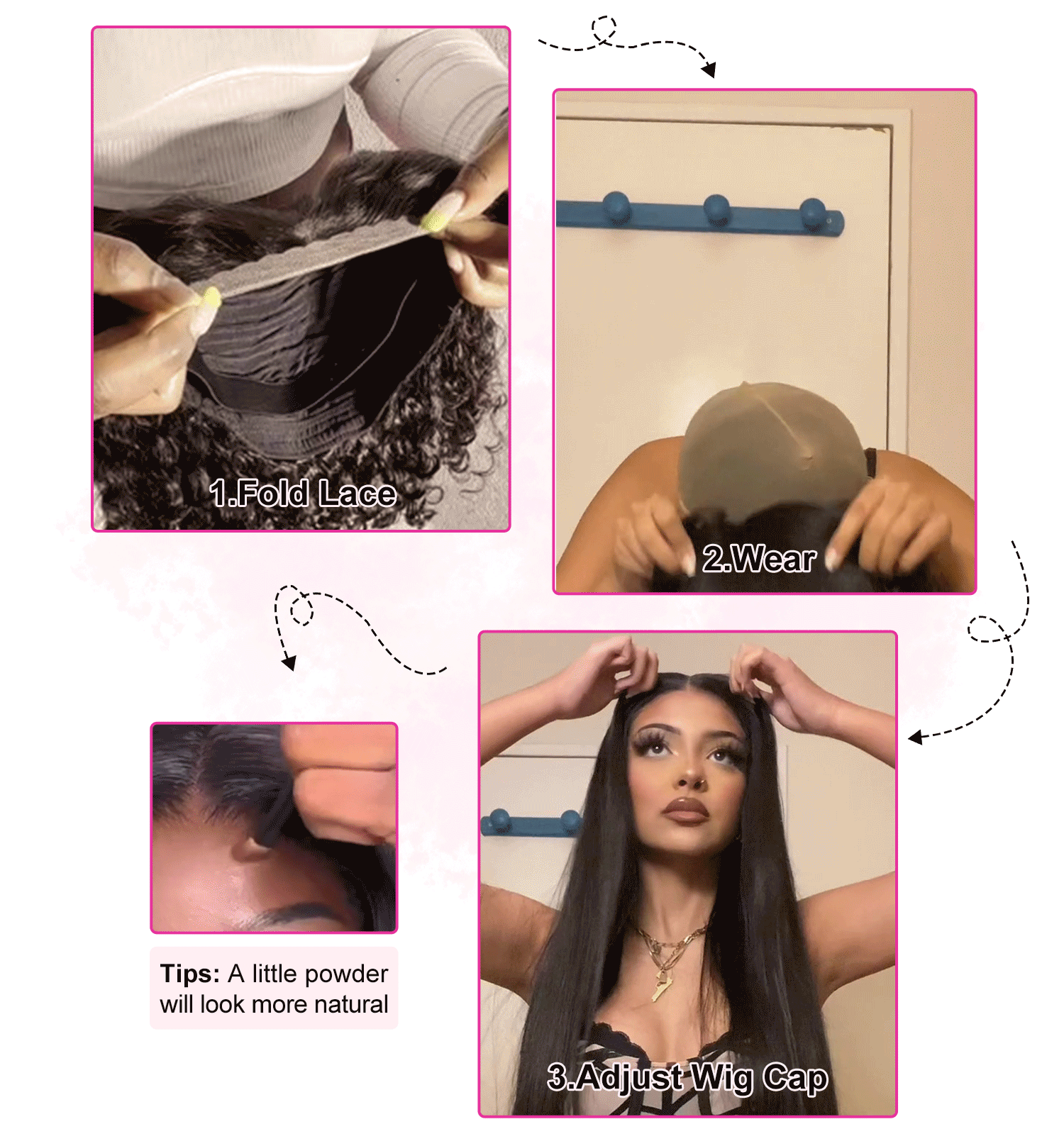 Step 1: Fold the lace: This is to let the lace fit to your hairline. Try to align the lace with your natural hairline.
Step 2: Wear the wig: Lower your head, put the wig on your head first, and then throw the hair back.
Step 3: Adjust wig cap: Adjust the wig cap until the lace of the wig melts with your natural hairline.
If you still have doubts, then you can learn about wear and go glueless wigs through the following video, which can give you a more intuitive experience. Watching this video of super famous influencer lynee_monae, who has 614.8K funs on Tik Tok, shows you the excellent texture and supernatural wear effect of BGMgirl's hair, our wear and go wigs are definitely worth trying.
---
Final words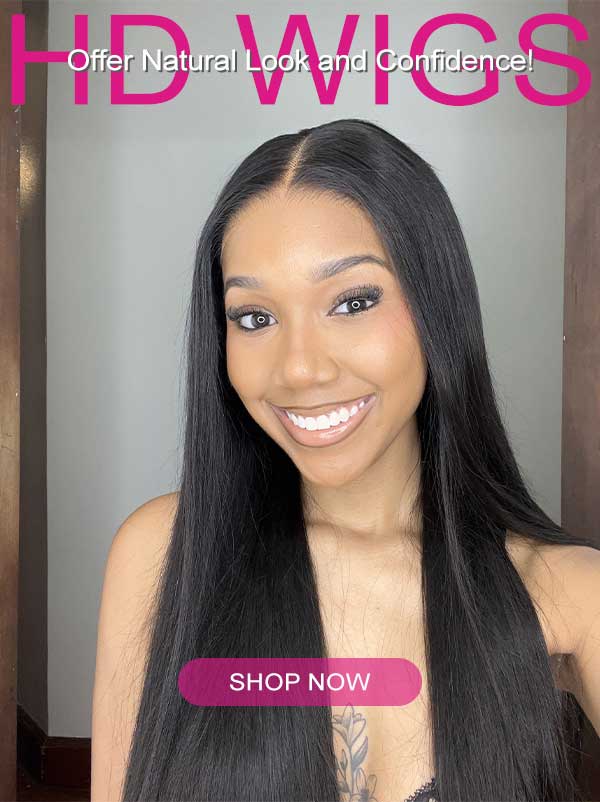 After reading this post, you're not a wig beginner anymore, because you have already mustered the wear and go glueless wig's wearing methods and the common knowledge of it so you can go to BGMgirl.com to find a wig that you like.