Popular Influencer
---
Share a unique lifestyle, love wigs, share wig knowledge and wear methods, let you become beautiful and confident, bring you more knowledge about beauty and fashion.
Video description
Girls who like straight human hair wigs check this out! In this video, popular influencer Jayda Jonet will give you detailed steps on how to wear straight wig.
Have you ever wondered why the wigs worn by influencers or celebrities look so realistic? That's because they wear every step of the process is very immaculate, every step of the wearing has a lot of little skills.
Watch this video for the most detailed explanation of how to wear a straight wig. Jayda Jonet goes through the process in detail, starting with the hair cap, and explains how to pre-condition your wig for a more realistic look. How to apply glue, cut excess lace and create natural baby hair will all be detailed in the video.
The whole process a total of 15 minutes, wearing effect looks without any flaws, can be said to be the most perfect straight wig wearing tutorial!
About Straight Lace Front Wig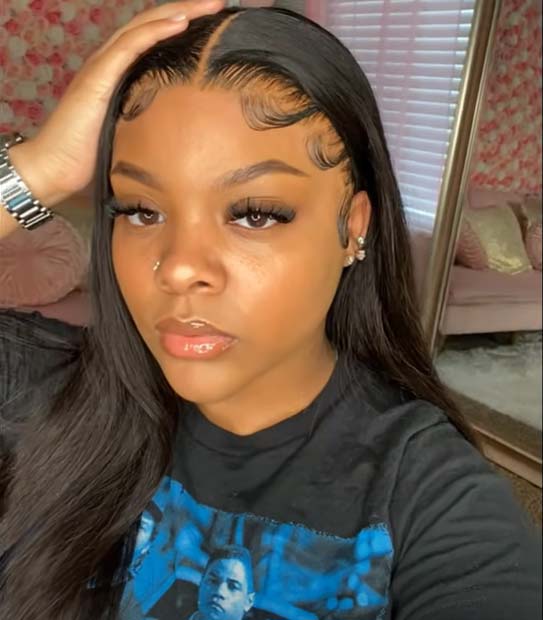 In this video, Jayda Jonet shows off her wig-wearing tutorial product is a straight wig. 180% density, as you can see, this density gives a very full hair volume, but it's not too thick. It's very light to carry on, and it doesn't put too much weight on the scalp.
The length is 26 inches, which is about the right length for everyday wear. Of course, you can choose your own length. If you like a Bob wig, you can choose between 10 inch and 16 inch. If you think the length in the video is a little short, you can choose a super long wig. The size of the lace frontal used by Jayda Jonet is 13 x 4inch. This length of lace frontal will cover your forehead completely without risking real hair showing.
The wig is also easy to take care of in our daily wear. Normally, wearing a wig once can be taken off and washed once a week or two, so you can save time by spending 15 minutes wearing it. You don't need to take care of your wig all the time. Spend a minute every day untangle it with a comb. If you want to buy a same wig as Jayda Jonet, visit bgmgirl.com!