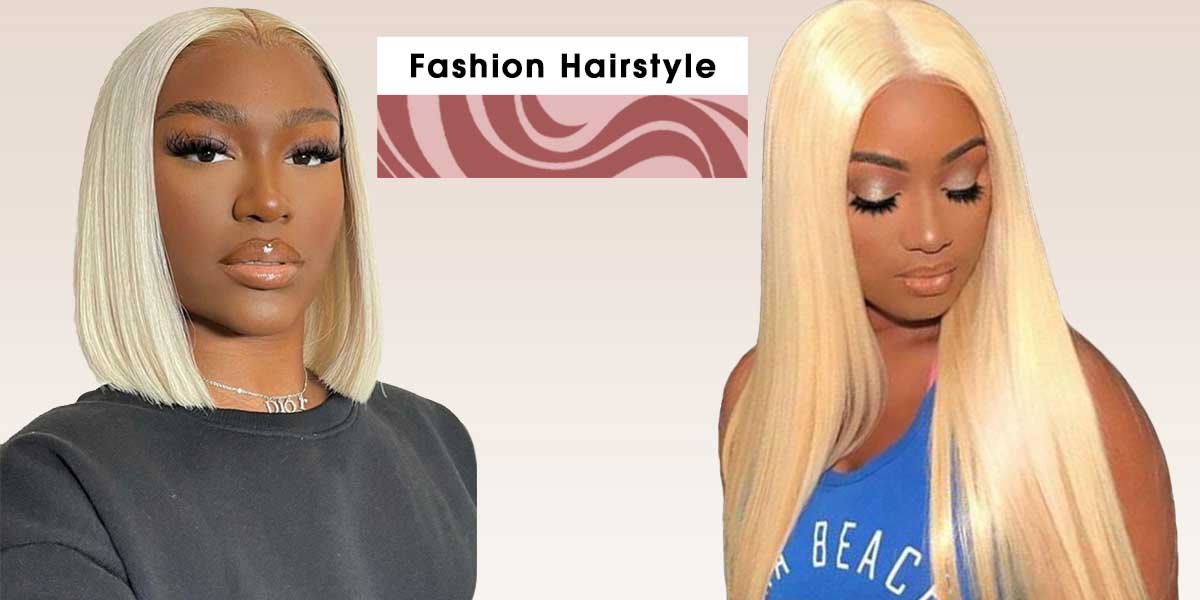 There are many blonde wigs for black women, the golden blonde wig with the glueless wig air cap can be very summer friendly. If you are a girl pursuing fashion and want to find out a wig that suitable for summer, a blonde wig can meet your needs. And in this post, you will learn more about this colored wig.
What is a blonde wig
A blonde wig is a colored wig with the color of blond hair like gold and honey. This is a shining and glaring color, which always can give people a lively feeling that is full of energy.
Not all blonde wigs are the same color, blonde has many different types, such as blonde, honey blonde, and strawberry blonde. The blonde is a color that is light golden color, the color of the honey blonde is relatively deep than the normal blonde. And strawberry blonde is a color that is between red and blonde, it's a color of the grapefruit. Among these wigs, the best sale color is honey blonde.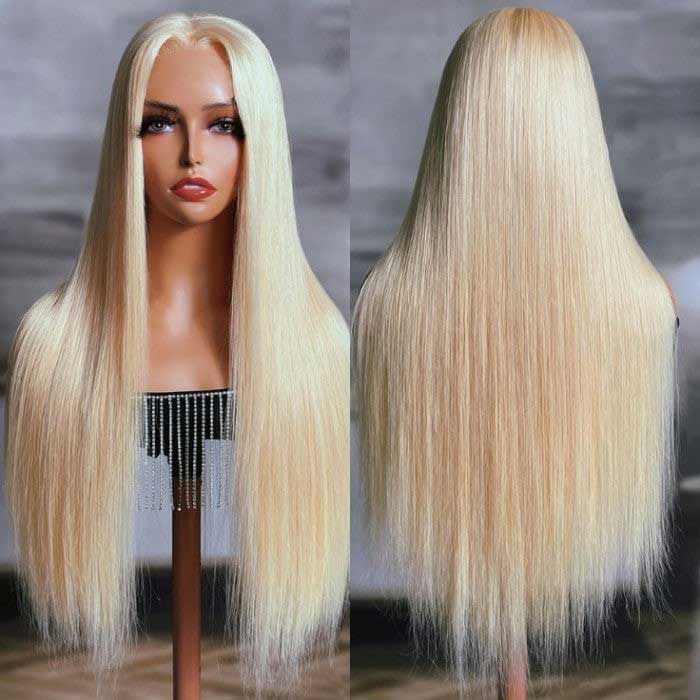 When it comes to blonde hair, people always think about white people. You may want to know whether the blonde wig will suit black women or not. The answer is yes. Now I will introduce several blonde wig product to you, to help you choose a wig that suit you quickly.
Blonde wig hairstyles for Black women
Bob wig is a wig that suits the summer best when you think about the summer, a very hot feeling will come over you instantly. So, in the hot summer, everyone wants to tie their hair up to make them much cooler. If you don't let your hair up and look bald, you can choose a bob hairstyle! The wig hair is short enough and will not make your back sweat easily. Therefore, a bob wig can be the best hairstyle in hot weather.
The short bob hairstyle combined with the bright color, can make you become the most prominent one in the crowd. And this honey blonde wig is super suit for the black woman, although you have a dark skin tone, the blonde can show your beauty to the greatest extent. It can make you look radiant and gorgeous.
Honey blonde curly wig
If you want to cover your less volume of hair by wearing a wig, the curly wig is your best choice. because of the big curl of the hair, the curly wig's hair will look very rich in volume and will better reshape your face shape. If your face is big, curly hair can make your face looks small. Plus, honey-blonde color hair will make you become very different and obvious.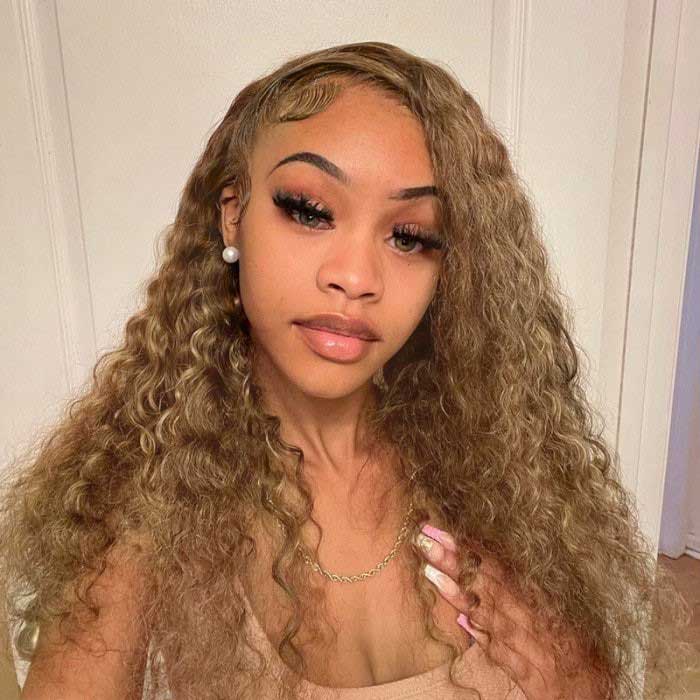 If you always keep straight hair, go for it. After all, you just need to buy a wig and not need to curly your real hair, and you will have a chance to try a new hairstyle without any harm to yourself. Or you can curl your straight wig directly. All the wigs from Bgmgirl are made of 100% real human hair, which can be bleached and dyed. You can change the hairstyle to whatever you like.
Blonde wig with bangs
If you have a long face, the blonde wig with bangs must be your best choice. This hairstyle can help you better cover your disadvantage and reshape your face shape.
Real customer reviews of blonde wigs
Straight blonde 24 inch glueless closure wig
The newly launched glueless blonde wig has received many good reputations among the girls, and the design of glueless is super summer friendly. Give you a gorgeous outlook and at the same time it is cool.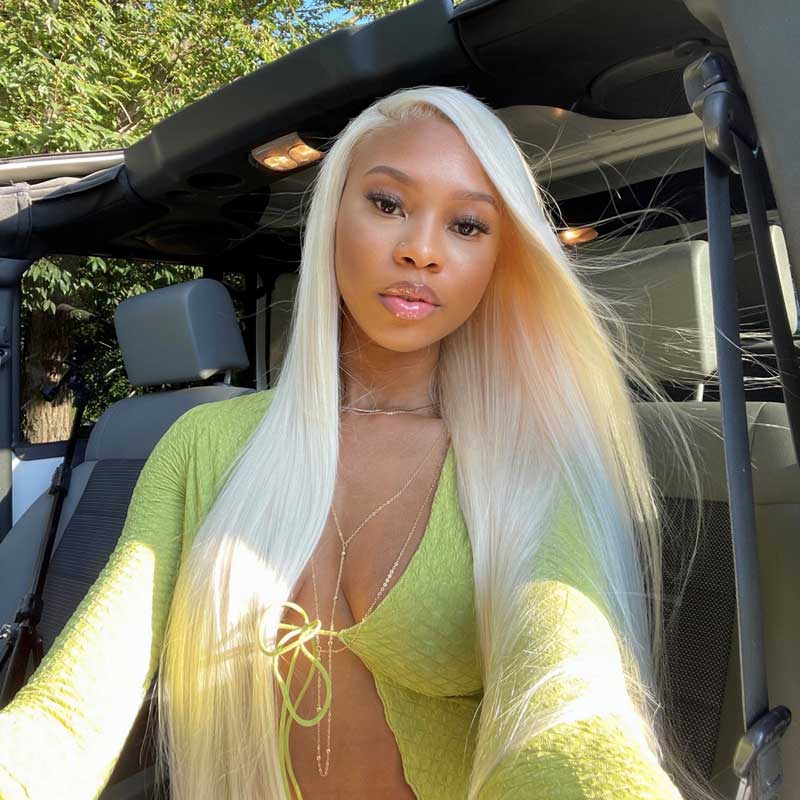 You can curl the hair by yourself to achieve multiple hairstyles, the hair is made of 100% human natural hair, which can allow you to change it in any style.
---
Final words
In this post, we have introduced some blonde wigs for black women, they are all summer-friendly and suit for black women, if you are looking for a wig that is breathable and fashionable, this is your best choice.