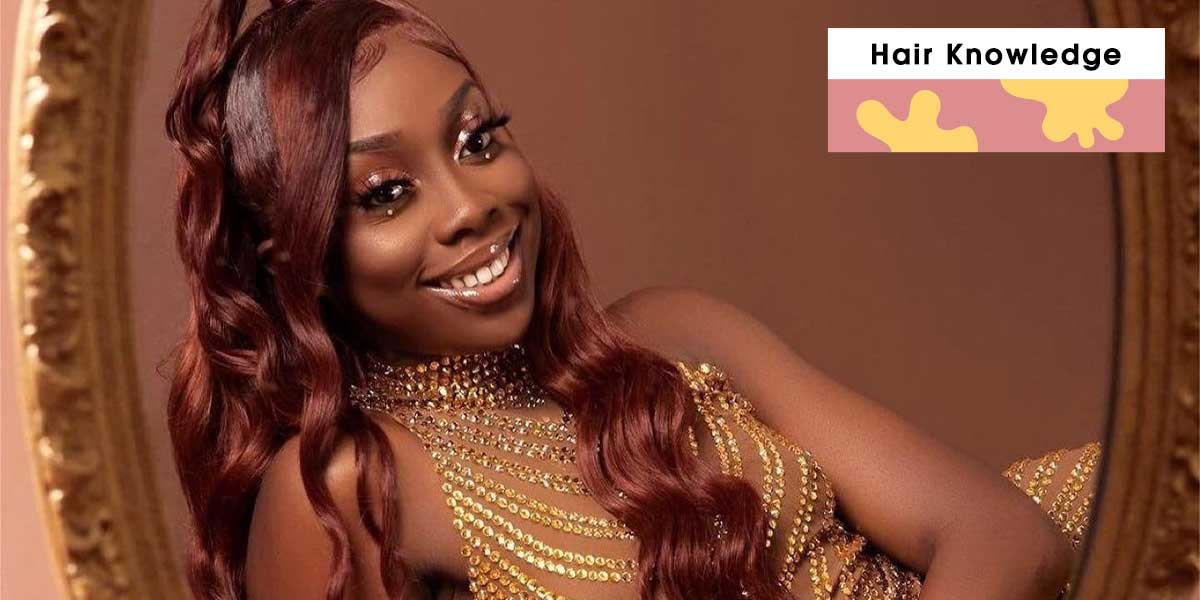 Burgundy is a perfect color for all seasons. With flowers in full bloom in spring, Burgundy makes you feel as vibrant as spring. In summer, when the weather is hot, shiny Burgundy can look fresh and sexy when paired with suspenders. In the cold and dry seasons of autumn and winter, Burgundy is like maple leaf red to gives you a warm feeling. How can you make a choice of Burgundy Wigs with a variety of styles and colors? Let's move on.
Contents
1.What color is a Burgundy wig?
2.How do I know if Burgundy hair suits me?
3.Texture of Burgundy wigs
4.How to match with your dress and makeup
5. Other colored wigs you can choose
6.Final words
What color is a Burgundy wig?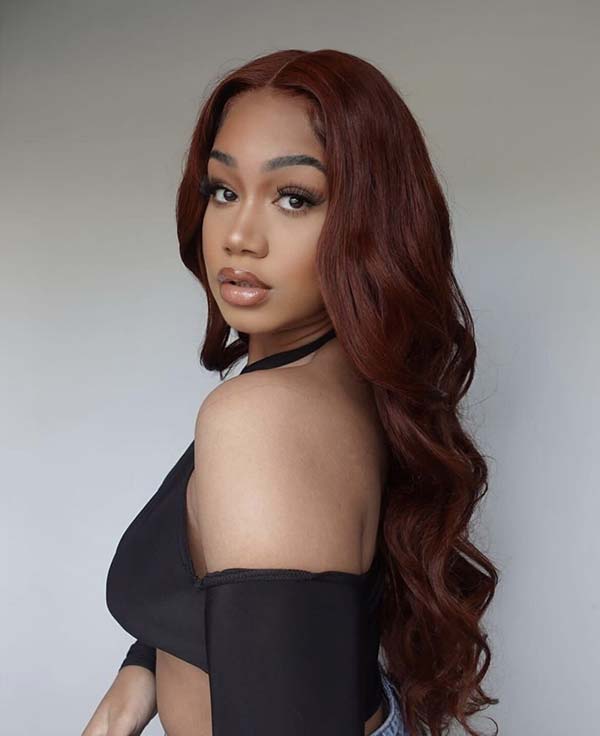 The color, like the name, is the noble and elegant color of the wine. Red passion and black oppression mixed together in Burgundy, in religion is regarded as a symbol of the highest authority of the noble color. This color has a natural low-key cool temperament, indoor it looks like a dark red; sunlight will be brighter. In the process of choosing a wig, you may see the symbol "99J", which is commonly known as Burgundy.
Burgundy also has dark and light colors. Dark Burgundy has more black tones, which is more suitable for autumn and winter and everyday wear. It is more suitable for girls who want natural hair color and understated composure. This color will also highlight more melancholy and cool temperament; Lighter Burgundy wigs are more suitable for spring and summer, for a brighter, livelier look. Girls who want this look can opt for lighter Burgundy.
How do I know if Burgundy hair suits me?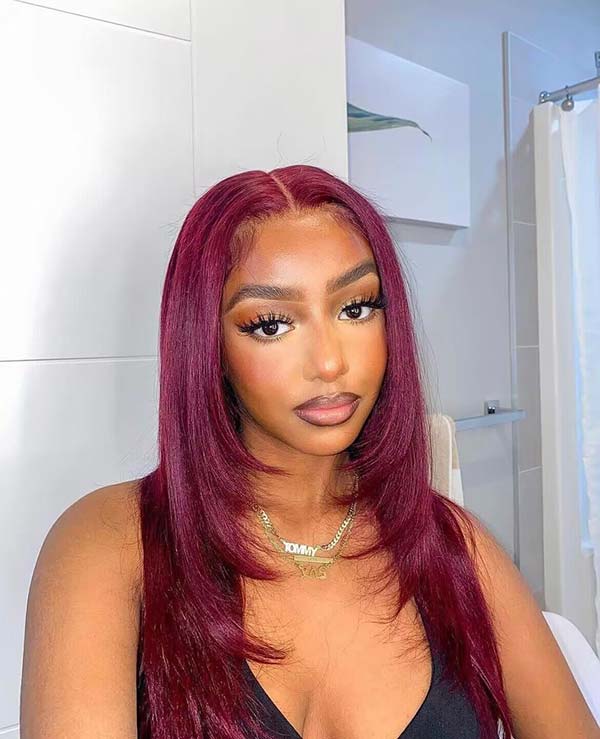 No color is natural for anyone. You can be bold and experiment. This wig color is very versatile, you don't have to worry that the wig color is not suitable for your skin tone, it can make white skin appear more bright, dark skin more temperament. If you're afraid of making a mistake, you can opt for a deep Burgundy. Maybe you're tired of the same black hair every day, like most people in the crowd, just plain old. If you want to make some changes to your look, Burgundy can help you get started. Pinks, greens, and purples may be hard to accept at the moment, but Burgundy is fairly common in colored wigs, and the colors aren't overly bright, so feel free to go for it.
Texture of Burgundy wigs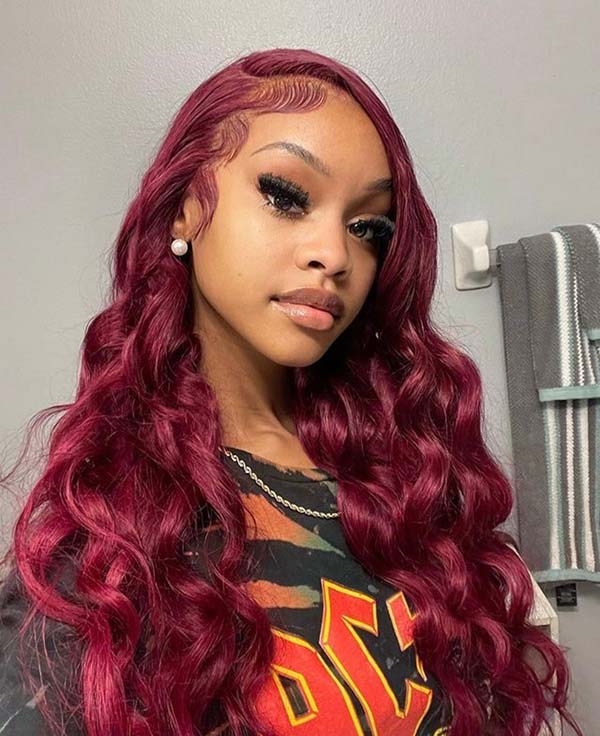 Like normal wigs, Burgundy comes in a variety of textures that you can choose according to your preference.
Water Wave
You can choose a water wave wig, if you want delicate curls without stiffness, water wave lace front wig has a natural curl, it is elastic, soft and bouncy, like water ripple, will make you mature and confident. This type of flower is very textured, youthful, and is the first choice of most girls.
Straight
Straight hair accentuates the texture of the wig, which is soft and delicate, just like your natural hair. If you don't like straight hair, you can also choose yaki straight, which is more natural and realistic.
Kinky curly
The roll of Kinky curly is smaller than the water wave. Although the roll is small, it is not messy or frizzy. It is very orderly and also very easy to take care of. This style of wig will make your hair look full and healthy.
Body wave
Body waves have large, gentle waves that are naturally more elastic. This type of volume usually requires a longer size to make the Body wave look and feel better.
Bob wig
This style can help you create a sexy, playful look. Bob hair is usually between 10 and 16 inch long, with both straight and curly styles for you to choose.
Machine made wigs
There are two types of mechanical hair wigs, headband wigs and bang wigs. There's no lace in the wigs. The advantage of these wigs is more styling, you can have a more natural hairline, the price will be relatively cheaper.
How to match with your dress and makeup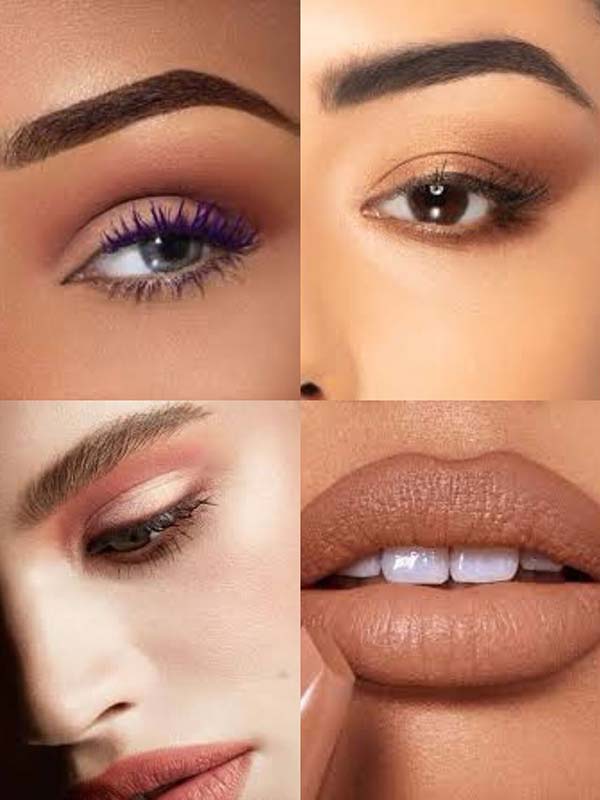 The first thing to pay attention to is to avoid the same color and color collision wear. If you have chosen a Burgundy wig, which already has a bright color, you should not choose a red one for your outfit or one that clashes with Burgundy's other colors, such as purple, blue, green, etc. You can choose a white T-shirt with jeans, or a light halter dress or a black hoodie, which is a great match.
About eye shadow, you can never go wrong with light nude eyeshadow, pair it with a nude lipstick. This makeup look goes with everything and can be worn in almost any wig color. Or you can choose dark pearlescent eyeshadow, for girls who like heavy makeup, which can make your eyes appear darker. If you want to be a little more special, go for red eyeshadow, red eyebrows and nude lipstick. This will help your makeup blend perfectly with the Burgundy wig.
Other colored wigs you can choose
Blonde wig: Blonde is the color of the sun, it represents warmth and happiness, also has a sparkling charm. A person wearing a blonde wig will be the center of attention in the crowd. Shiny blonde hair will make you stand out.
Brown wig: The color of this wig is understated and advanced color. If black is too dull, then you can try brown. Try this color if you just want to wear it every day without standing out in a crowd.
---
Final words
If you are also pursuing fashion and like a variety of changes, you can choose our colored Burgundy wigs. Everyone wants to make themselves make some changes in the unchanged life, and then start with your hairstyle. Through reading the above content, you now already know what color and what style is suitable for you. If in doubt, you can go to the product page and choose from the pictures. You can choose the wig style that suits you based on the model's makeup, clothing and skin tone. Go ahead and pick the wigs you like in Bgmgirl.com!