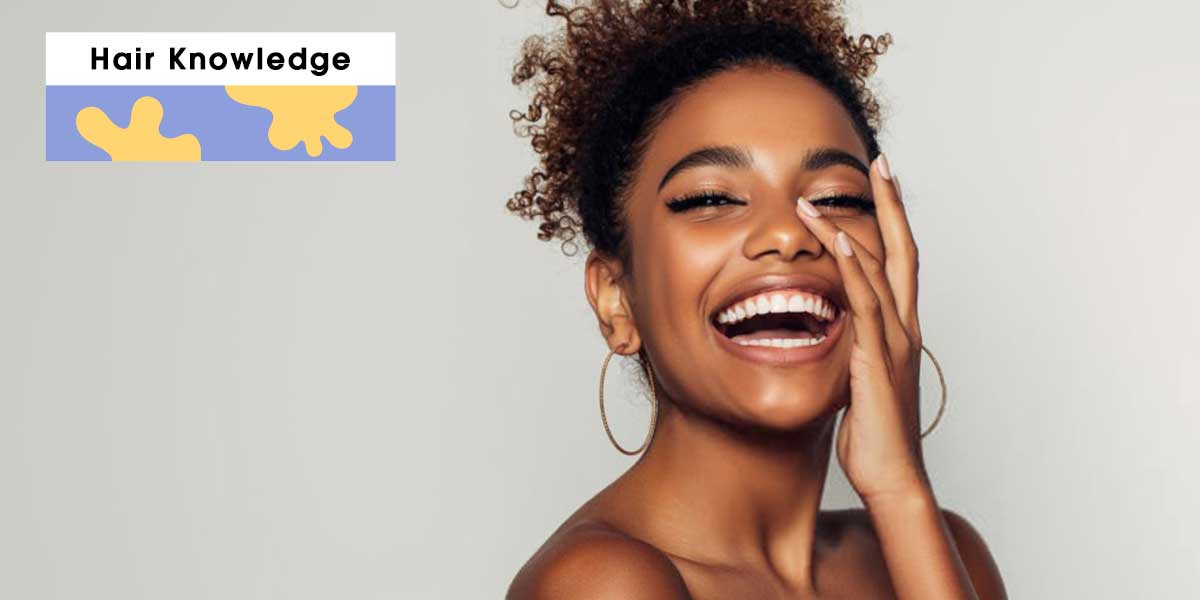 About the wig knot, there are many questions to be answered, because many people think this is a complicated step. But this is almost a necessary step when you wear a wig, so in this post, you will solve the doubts about wig knots.
Why are we bleaching knots on wig
What are the wig knots?
Wig knots are where the hair meets the lace cap when we made a wig. There are two types of wig knots, single knots, and double knots. For our BGMgirl wig, we adapt to the more invisible single knots.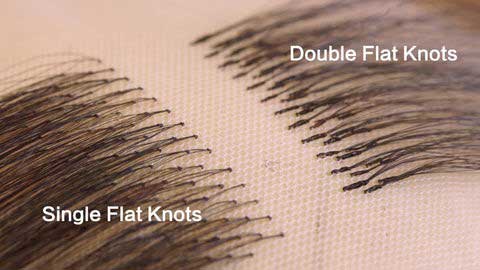 We must know, the hair is not on the cap itself, we sew it on the wig cap by handmade instead. And when we embed the hair into the wig cap, there will be a joint, and this is the wig knots. So, this is inevitable in the wig-making process. And because the hair used to make the wig is black, the wig knots are black. So, it will be a little unnatural when you put a wig on your head because of the black and obvious wig knots. Therefore, many consumers choose bleaching knots on wig.
Detailed tutorials on bleaching knots on wig
Bleaching knots is an essential step when you wear a wig. Next, please prepare the materials and tools needed for bleaching and join me in bleaching knots on wig.
Tools to be prepared to bleaching knots on wig
l An unbleached wig
l Bleaching powder (BW2)
l 40 developer
l A small bowl
l A brush
l Wig shampoo
l Wig conditioner
Step 1: Prepare materials for bleaching
Put two full scoops of the bleaching powder and one scoop of 40 developer first like one full scoop of it fill to the top, and then mix them around If you find it very thick during the mixing process, add more developer. Mix them into a sticky state and they will not drop from the brush, the bleaching material is finished.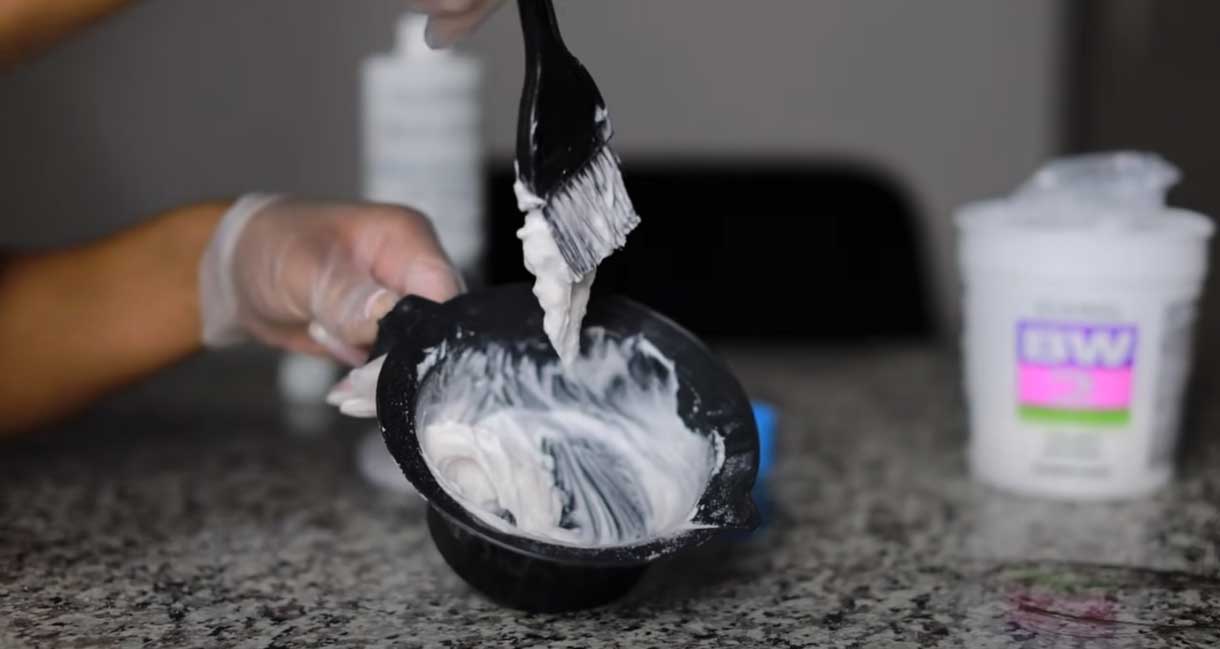 Step 2: Bleach the wig
Use your thumb and middle finger to hold the extra lace in a proper position and paint down slightly pressing into a wig. Don't press too hard because the harder you press it is going to seep onto the roots. The hair root will be bleached and influence the effect of bleaching. Make sure all parts of the lace are covered with bleach.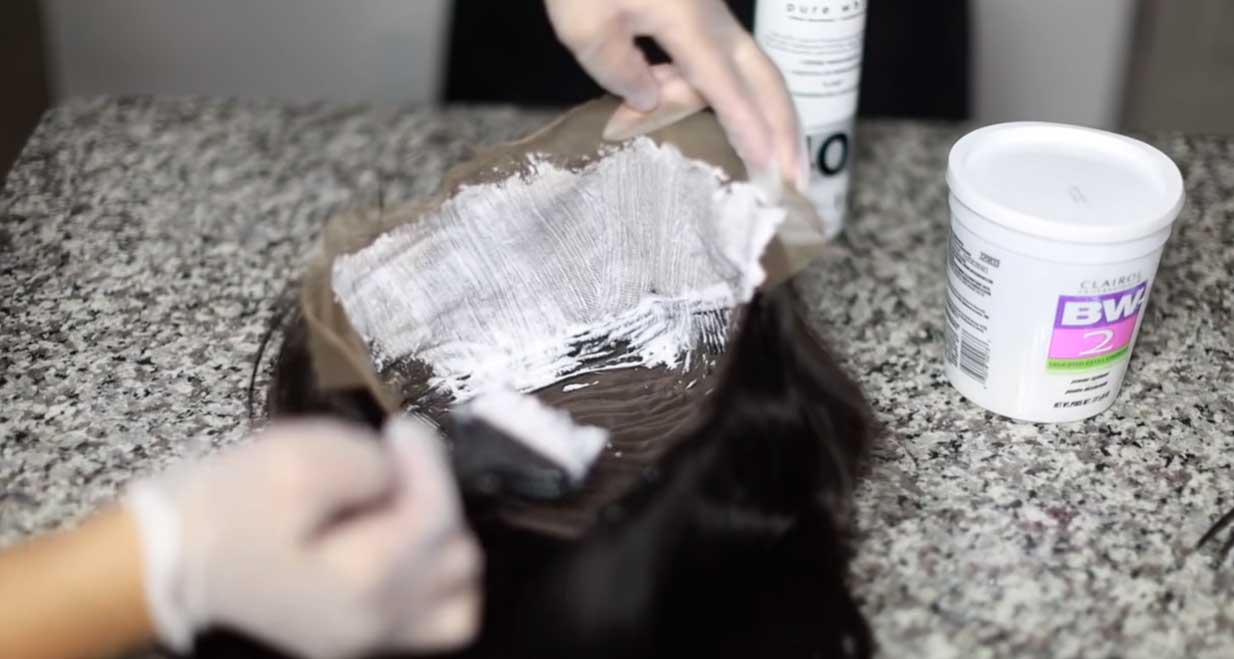 Step 3: Clean the wig
The bleaching time is about 15mins or 20mins and is determined by how good the hair quality is. But if you use the 40 developers, only 10mins needed. And then you can wash the wig. When you wash, please be careful, move the bleach by gently rubbing. Shampoo twice, conditioner once, and clean the wig. And at this step, use cold water, please.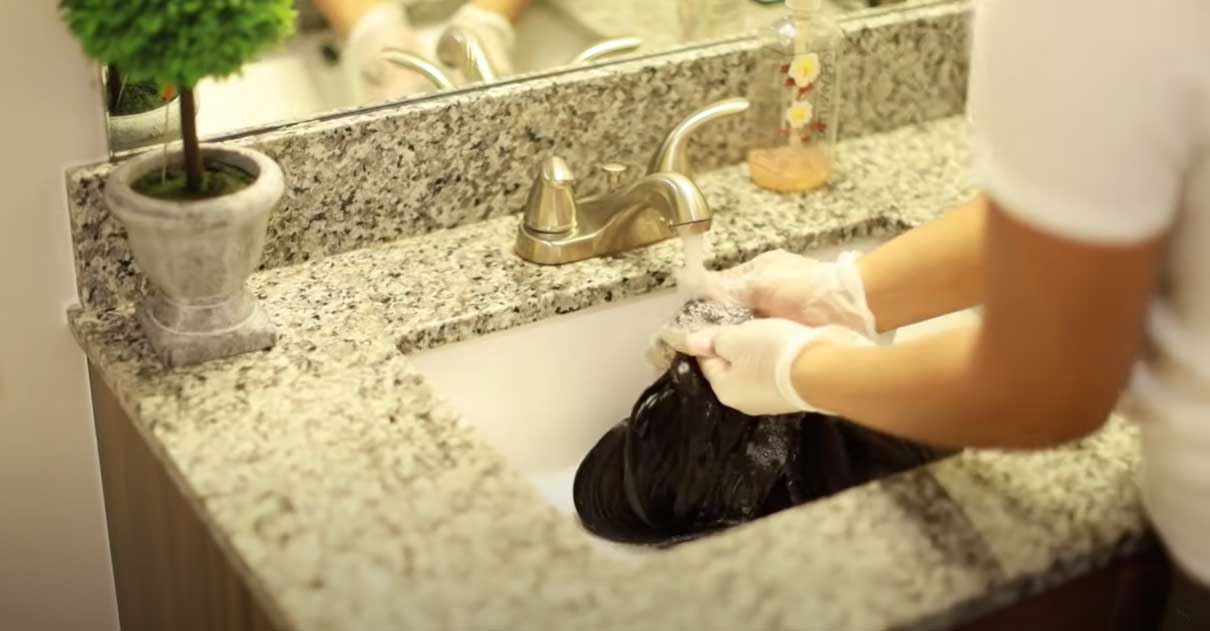 Step 4: Air dry the wig
When the wig is wet, it is easy to tangle, so after we wash the wig, do not dry it with a hair dryer, air dry it instead. And you can get a smooth and bleached knots wig.
More convenient bleached knots wig in BGMgirl hair
Although the wig bleaching process is easy, it will cost you at least 30 minutes. Some people may don't want to spend this time bleaching the wig. And you should prepare many tools of low practical frequency, and it is also a waste. BGMgirl newly launched the pre-bleached wig knots, which means the wig has been bleached by the stylist before delivery, which can be very time and money-saving. So, there have some recommendations about several pre-bleached wigs that are hot sale.
Water wave
Pre-bleached water wave wig can be the immaculate wig that every girl is worth trying. Classic hairstyle plus the supernatural wig cap, can give you the most gorgeous outlook.
Straight
This is a basic wig texture with a variety of styling possibilities. The hair is 100% human hair and can be dry and styled. Straight hair can also bring people a variety of temperaments, can be free and straightforward, and can also be a gentle lady, every girl deserves one.
Ocean wave
Ocean wave glueless closure wig is an upgrade from the body wave. So the texture between them is very similar. If you are bored with the old hair texture, try this new product. The pre-bleached wig cap and the unique hairstyle will make you become the focus of the crowd.
---
Final words
By reading this post, you have known the methods of how to bleach wig knots. But if you find it troublesome, you can also choose to purchase a pre-bleached wig in BGMgirl Hair directly, our wigs are really the real deal.