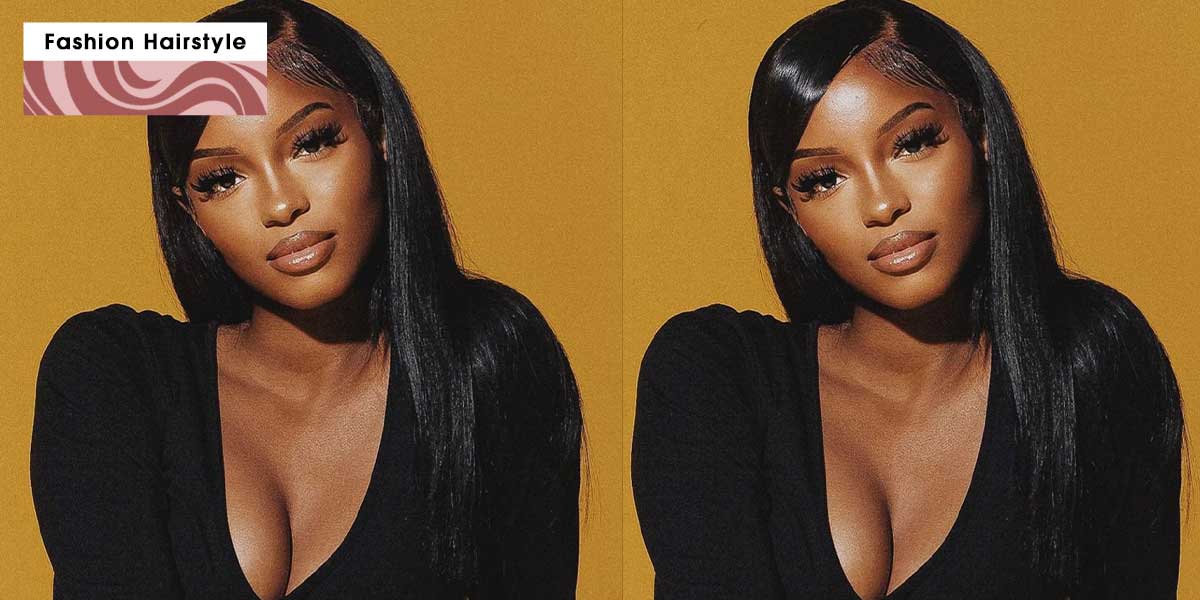 If you ask me which wig is the easiest wig to wear for beginners, I will answer you: glueless wigs. This is the most popular wig type in 2023, more and more people choose this wig as their daily necessary item. When they go out for a date or go shopping, they will wear this invisible and easy-wear wig. This wig does not need complicated steps to install, you can achieve wear and go. If you are a beginner at the wig, you must be curious about the best glueless wigs. Now, I will give you detailed instructions about glueless wigs.
What are glueless wigs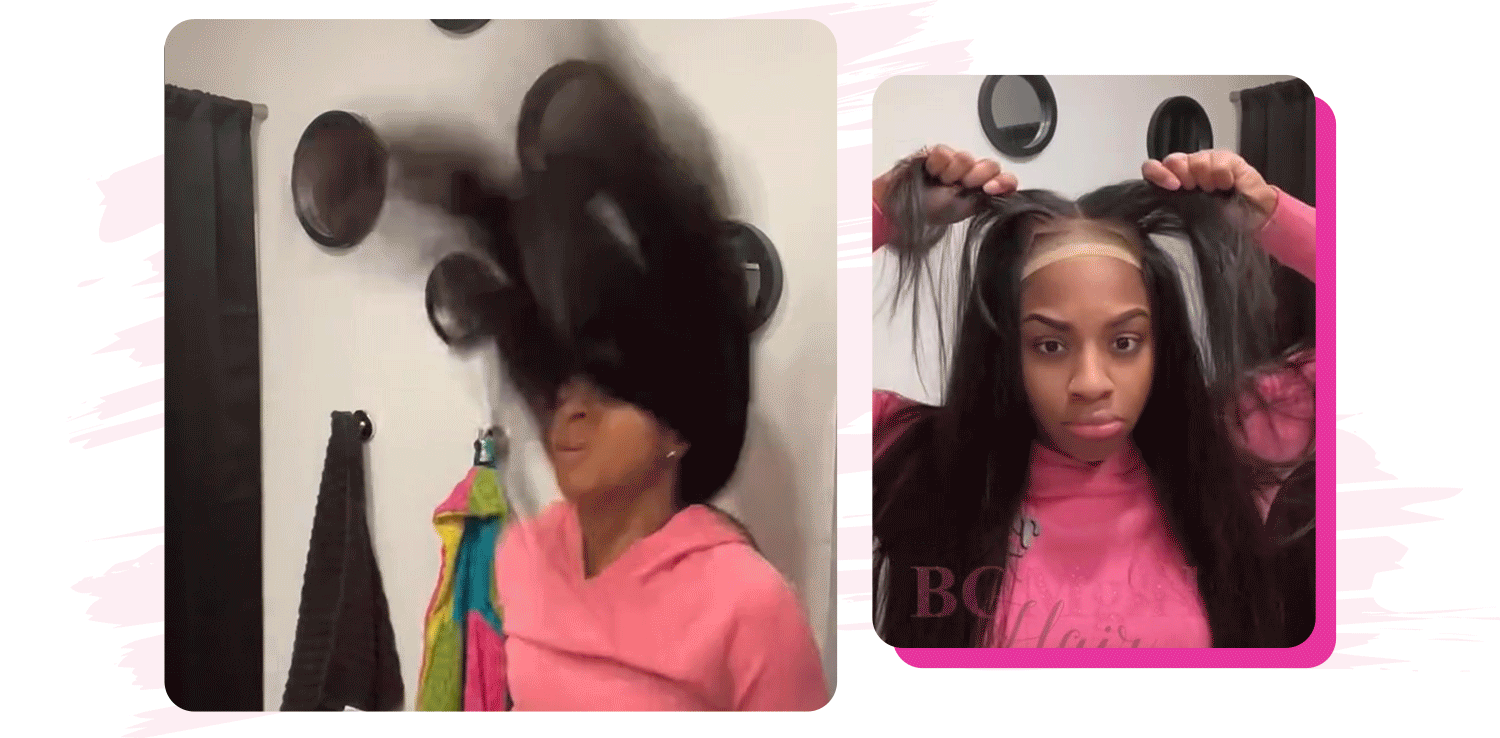 This is a wig that is easiest to wear, there are no little comb in the wig, no need for glue and no have to cut lace and pre-plucked natural hairline. You can install it in 3 seconds and does not need any other tools.
If you've never worn a wig before, you will think, could it be because wearing a wig is time-consuming? If you have such concerns, this glueless wigs can be your best choice. We have to abandon the stereotype of that the wig is difficult to wear. As time flies, the wig technic has been more and more advanced, and the material is more and more invisible, can achieve the same effect with your own natural hair.
Best glueless wigs recommendation for beginners
1. Water wave glueless lace closure wig
A water wave is a wig that with a little curly, if you buy this wig, you can get verities of styles such as the middle part, side part, and freestyle. You can also dye the wig to another color in whatever you like.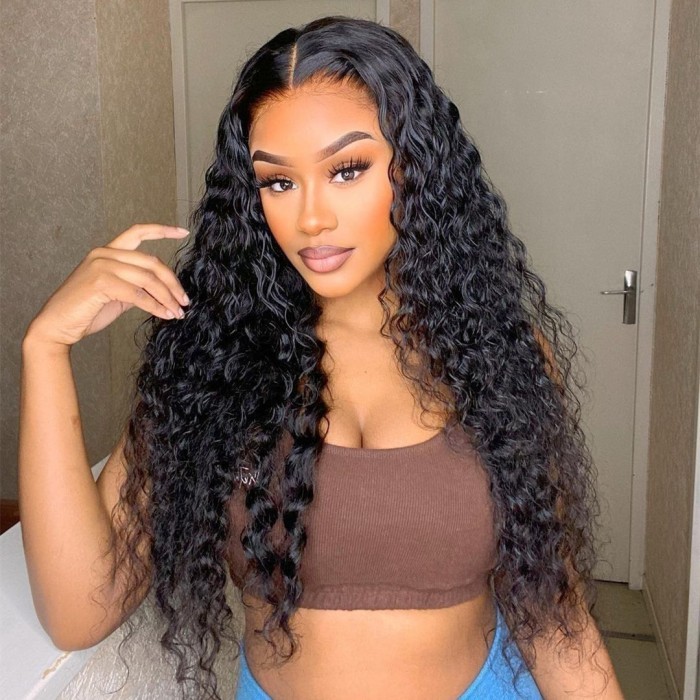 2. Body wave glueless HD lace closure wig
Body wave glueless HD lace closure wig has a pre-plucked natural hairline, pre-cut lace, using high-quality Swiss HD lace, and 100% human natural hair, to give you the best effect, just like the hair on your own head. 3D dome cap made of thin HD lace and breathable canvas to create a natural and comfortable wearing experience.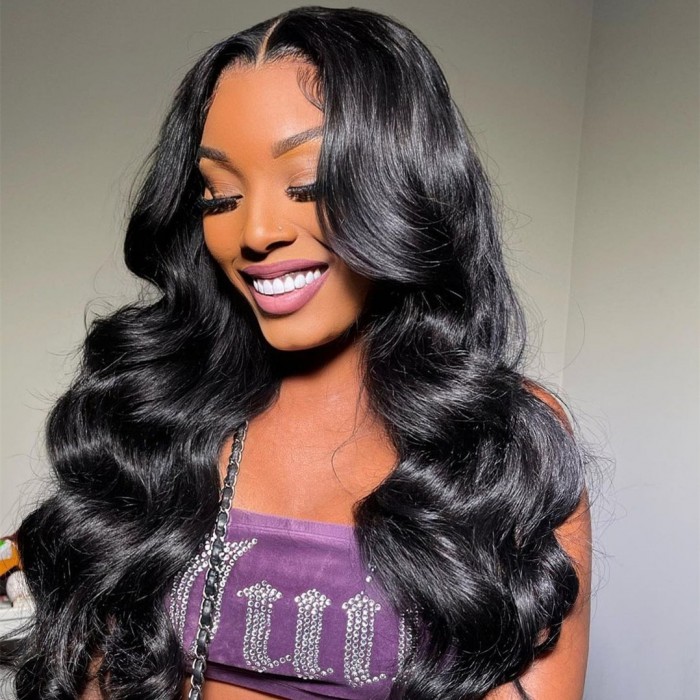 3. Kinky straight glueless HD lace closure wig
Kinky straight glueless wigs can help you make a neat and pretty appearance, the hair is made of 100% human natural hair, very soft and silky. If you are facing the problem of hair loss and shedding, you can get this wig to improve your hair problems. The hair of the wig is hardly shedding and deform, the wig cap is very sturdy.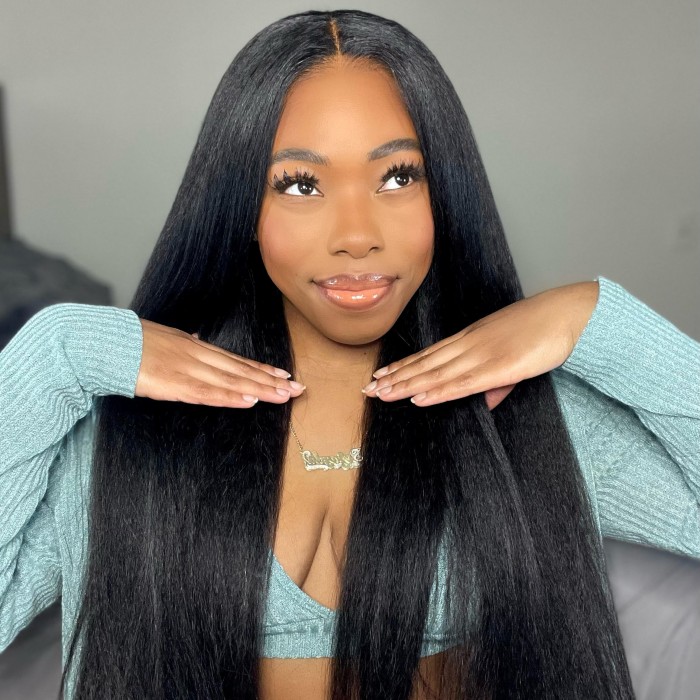 4. Short bob glueless HD lace closure wig
The bob wig is suited for the girl who likes short hair and the long hair girl who wants to change her appearance. If you have long hair, and you want to try a short hair style, you should not cut your hair, the cost would be too great. You can try this wig, and the wearing method is very easy. About the texture, you can choose the straight, water wave, kinky curly, deep wave, and kinky straight.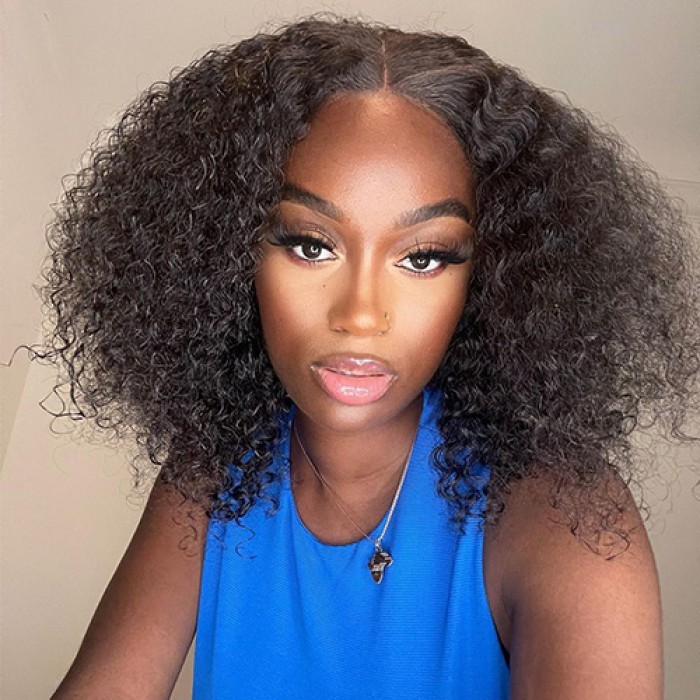 5. Brown highlight straight glueless HD lace wig
If you want to buy a wig to change the color of your hair, you can choose this brown highlight straight wig, this is a wig that is a very popular color in all colored wigs. Maybe the brown color wig is monotonous, you can choose this highlight color to improve your look. You can spend less money to get the most satisfying results.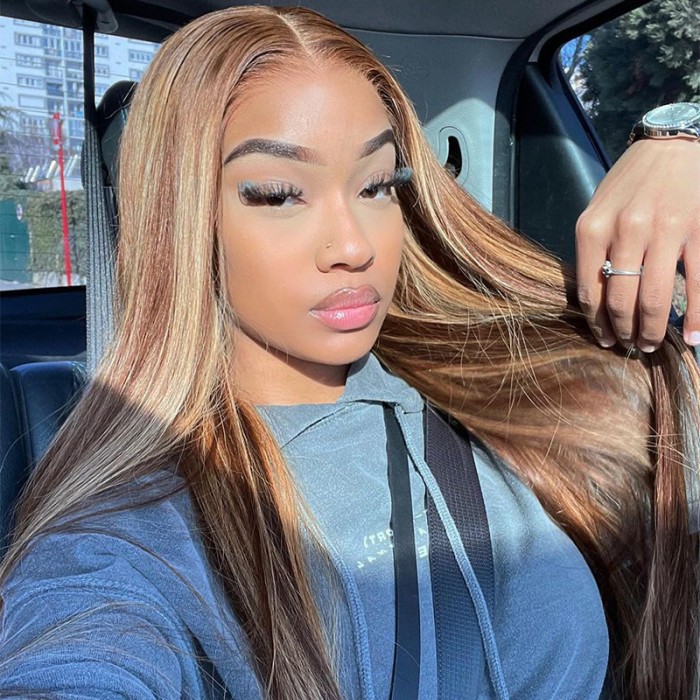 The correct method to install glueless wigs
Step 1: Wear a wig cap
A wig cap is a great way to hide your natural hair and make your wig look perfect. This is a necessary step unless you have a close shave. Make sure the wig cap wraps all your hair then move on to the next step.
Step 2: Wear the wig
Place the wig on your head from front to back, then adjust the wig into place. The wig had been put on for the first time.
Step 3: Make the wig more natural
If you want to get out fast, the wig wear is done, if you want a more immaculate appearance, you can make some adjustments to your hair to make it neat.
How to Keep a Glueless Wig from Sliding
Wear a wig cap: Wearing a wig cap can enhance the friction between the human hair wig and the wig cap, it will effective prevention the sliding of the wig.
Adjust the straps: you can adjust the straps in the wig so that the wig will fit your head and the wig will not easily fall off.
Buy high-quality Wigs: your wig easy to falls off, which may be a problem with the wig quality, Buying a high-quality wig will definitely improve the wearing effect and experience when you buy a wig.
Clean the wig in time: the wig easy to falls off, and there's a good chance the wig needs cleaning. Wearing wigs for a long time will produce a lot of oil, attached to the wig, thus making the wig easy to fall off.
How long can you keep glueless wigs on?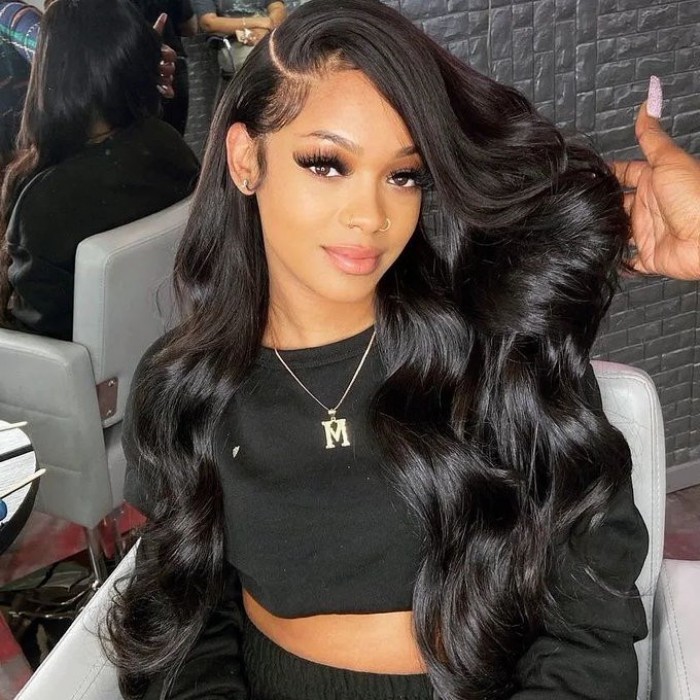 Wearing frequency:
if you wear the wig once or twice a month, the wig can be used for 2 or 3 years. If you wear the wig every day, the service time of the wig may be 1 year.
Wearing method:
You can follow the above wearing method step by step, can make sure you have the best wearing effect, and prolong the service life of the wig.
Maintenance Tips:
1. Use the low-PH special shampoo and conditioner
2. Don't use the hair dryer to dry the wig, after you wash the hair, use a towel to absorb the water and put it on the foam modal, and air dry.
3. Untangle the hair using a wide-tooth comb.
4. Wash the wig in time
5. Store the wig properly
How can I buy the best glueless wigs
Where can you buy: you can buy glueless wigs at bgmgril.com, our wigs are all ensured 100% human natural hair, and a pre-plucked natural hairline and you don't need to cut the lace, and can be really wear & go.
What will you get when you receive the goods: if you buy a wig from our store, you will get a high-quality glueless lace wig, the best lace, and the softest hair. And we will have some gifts for you, there have a band, a little comb, two wig caps, a silk cap and so on. you can see them in the box.
What assurance can you get: worry-free after-sales, caring service, and luxury shopping experience.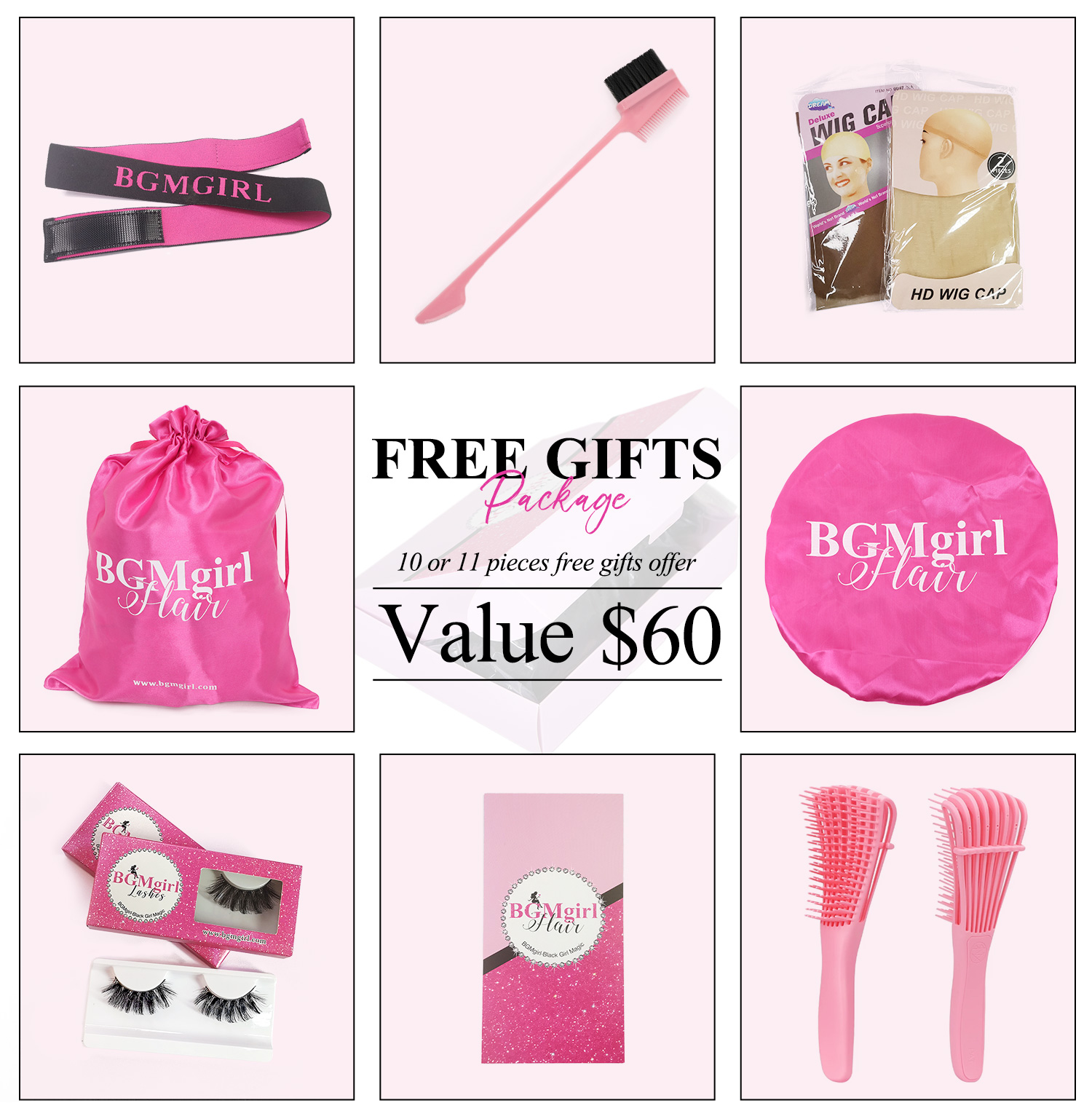 ---
Final words
Today I introduced wig beginners to glueless wigs and recommended some of the best-selling glueless wigs. It explains how to wear it and how to make sure your wig lasts forever, so if you want to try it, you should get it now.