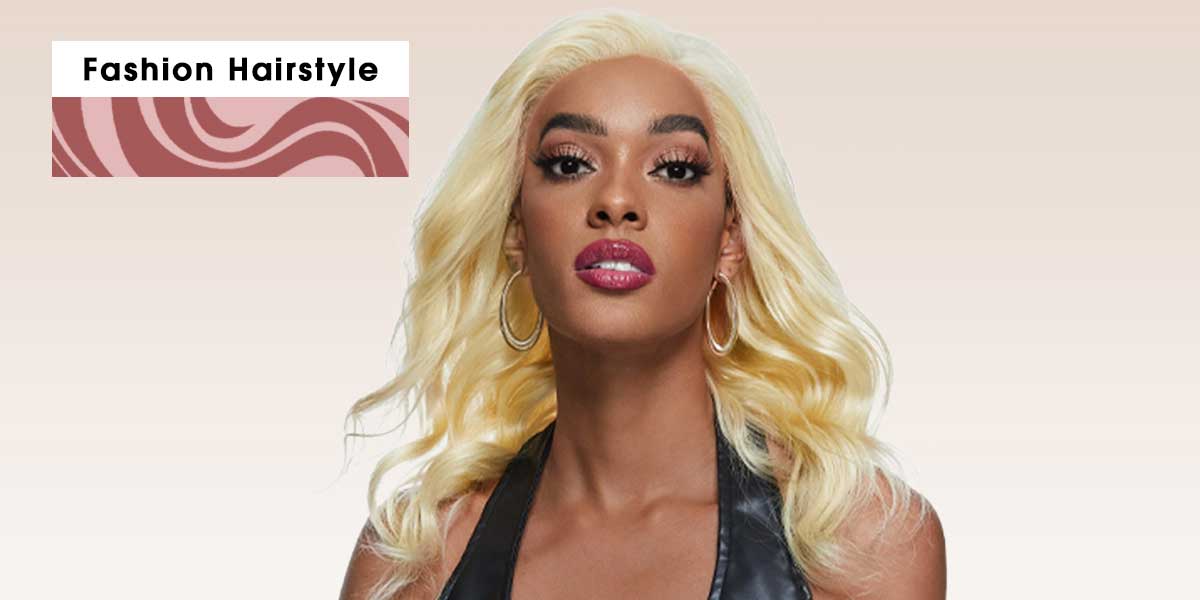 Wear and go glueless wigs have been popular for a long time, and as the first to propose the concept of "Wear & Go", we have now launched the first colored glueless wig in response to the needs of the majority of consumers: #613 blonde wear and go glueless wigs! What are the advantages of this wig worth choosing? Then read on.
Voice from girls for #613 blonde colored glueless wig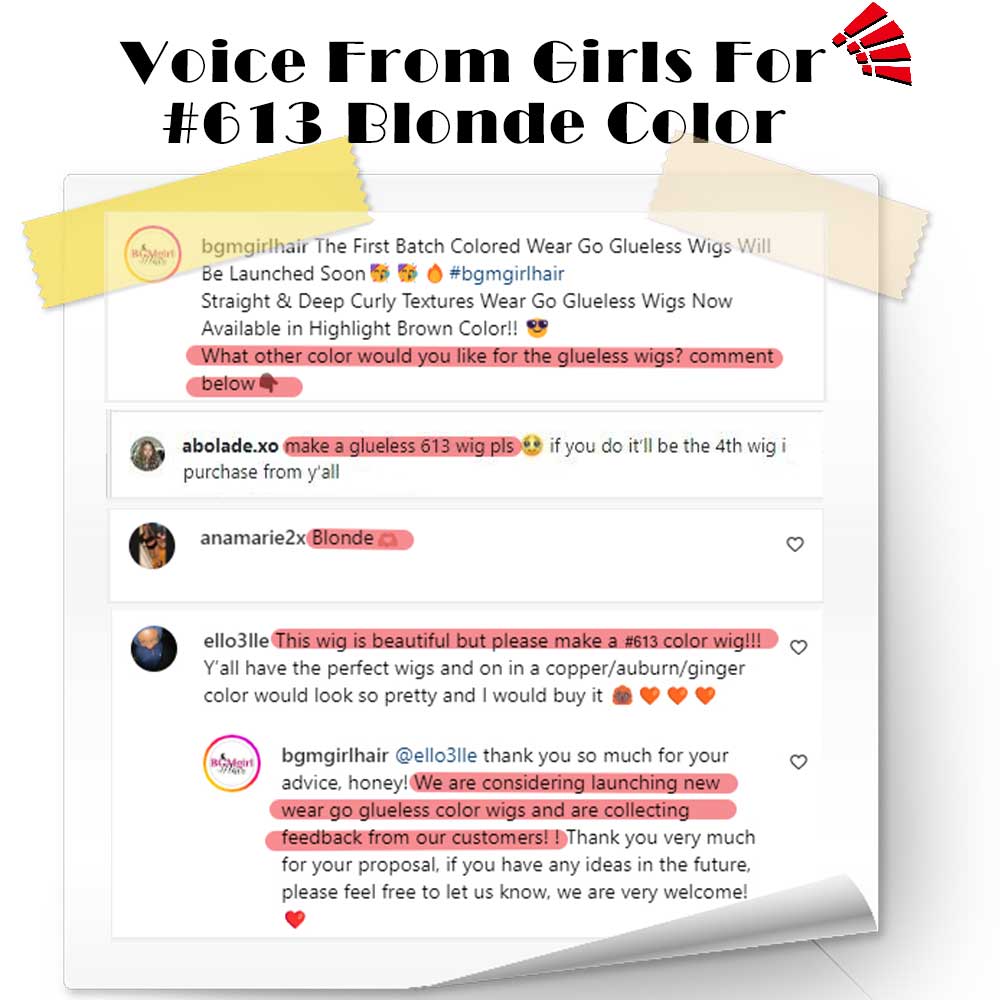 There are so many colored wigs out there, why did we choose to launch the #613 blonde wig first? Because this is a strong request from girls, in our comment section, many girls say that they like 613 blonde wig very much, but they do not have a glueless wig of this color, which is very inconvenient. So, we cater to everyone's preferences and needs to create a realistic, high-quality 613 blonde wear and go wig for you to make it easier to install a colored wig in the summer.
6 details realize 613 blonde wear and go wig
1. Pre-pluck Hairline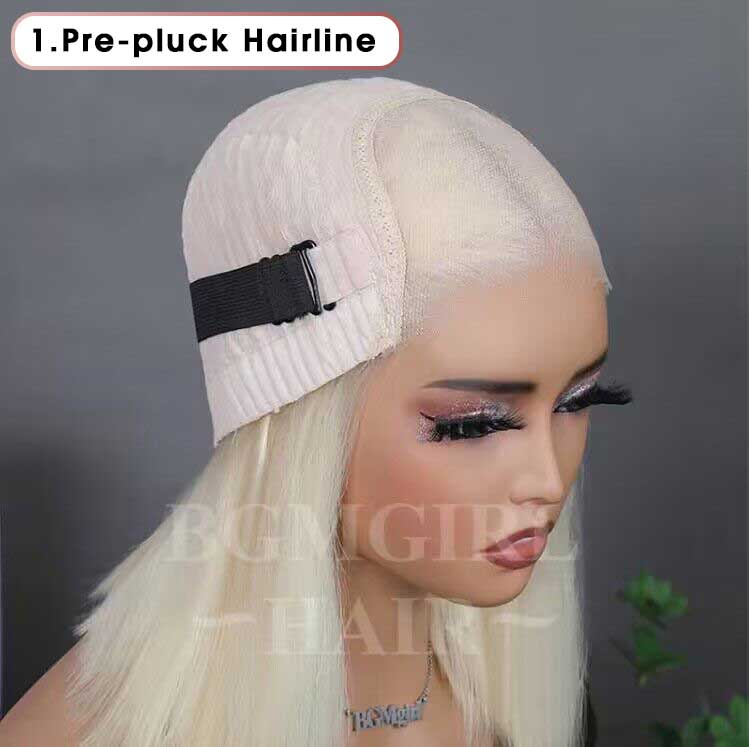 Pre-plucking is arguably the biggest advantage of our wear and go glueless wig because our plucking technology is arguably the most accurate, effective, and realistic on the market. The operation of this process is very difficult, pulling more will show that the hair is very sparse, and pulling less will be very dense and fake, this degree is very difficult to control. Our hair extraction technology is tested by professional hair stylists time and time again, and it has been optimized many times to achieve the final result that satisfies our customers. And pluck is generally high order, you can buy a very high-quality wig at an affordable price at Bgmgirl, and the glueless installation can help you save money to find a hair stylist, which is very cost-effective.
2. Pre-cut Lace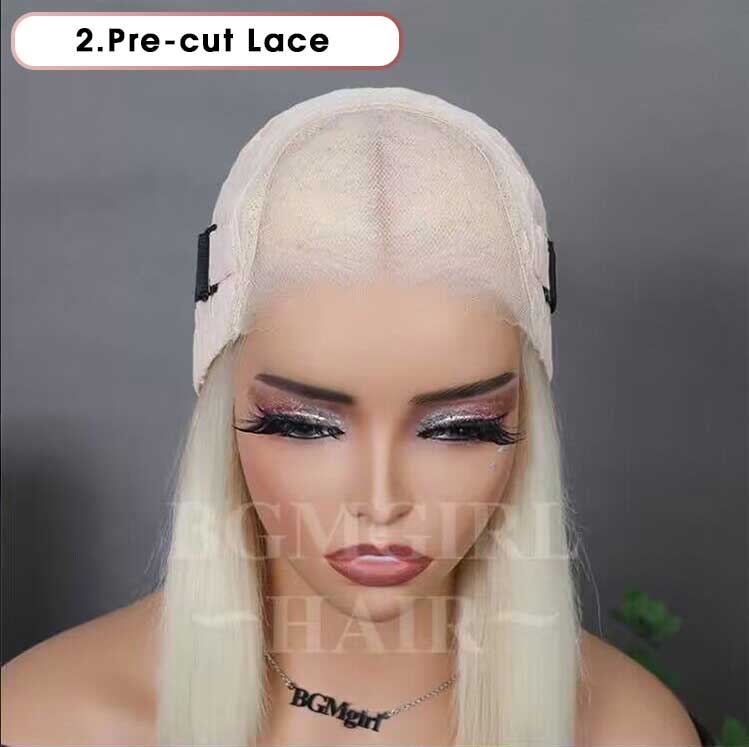 Hd lace edges are easy to unravel, as we all know. Our glueless wigs are pre-cut of excess lace in the front of your forehead and fit directly into your head. And the way we trim lace is unique. The use of serrated hot scissors to trim the lace can not only cut out a curved shape, closer to the skin but also play a role in preventing the edge unravel of the lace. This pre-cut lace reduces the cost of trial and error, or cutting too much or too little can ruin a wig.
3. 3D Dome Cap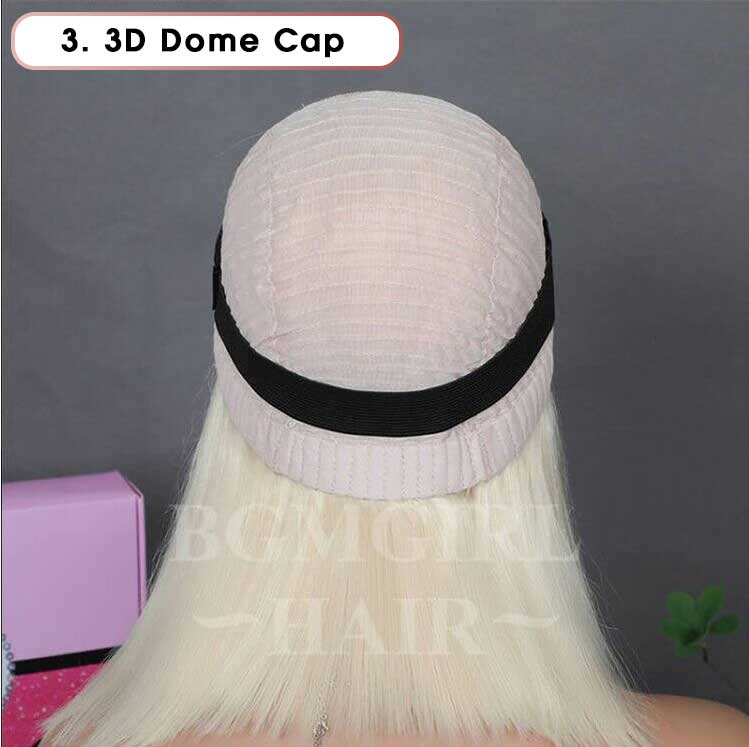 The hair cap has been upgraded, which is more wrapped than the traditional hair cap, but also more comfortable and skin-friendly, breathable and elastic. The traditional hair cap is relatively small, the fabric is very uncomfortable, and the new upgrade will bring you a new experience.
4. Invisible Swiss HD Lace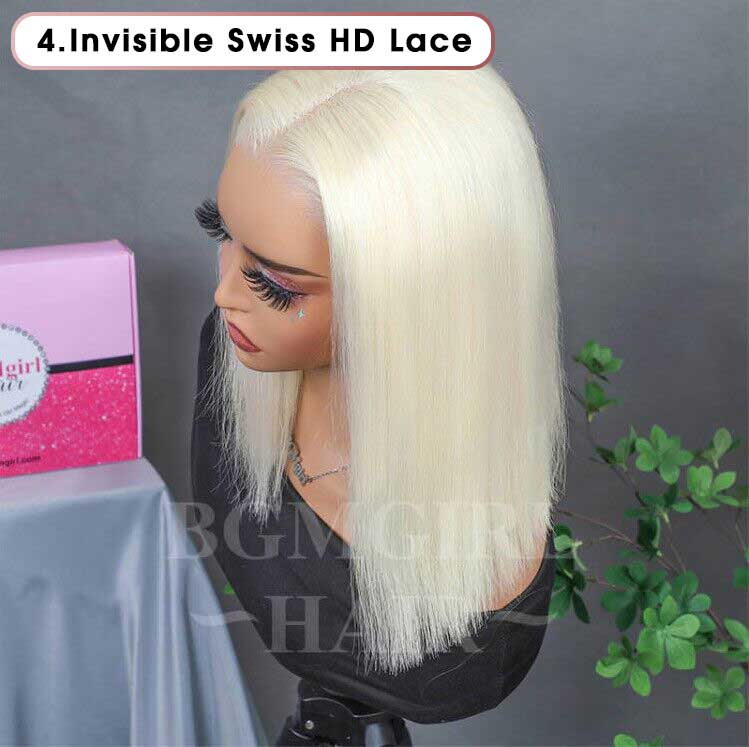 With high-quality Swiss HD lace, the natural invisible effect is as if it grew out of your own head. Moreover, the lace has been upgraded from the traditional 4×4 lace to 4×6 lace. The two sides can be extended to the temple, making it more natural and real to wear, and it has strong flexibility. You can choose the middle part or the side part to adjust it at will.
5. Piano Elastic Strap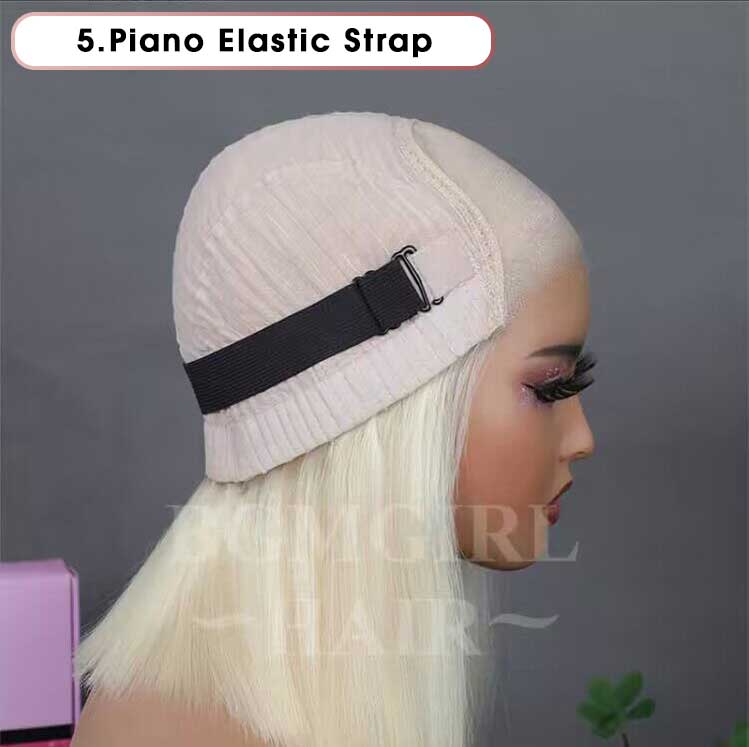 Built-in piano adjust strap, no clip is needed to hold it in place, and the strap can be adjusted to fit a head circumference of 22 to 23 inches. This way you can eliminate a lot of clips in the head cover, and you don't need to have a strong presence when wearing the wig. At the same time, the elastic band can also help you easily adjust the head circumference, so that the uniform size of the hair cap can also fit perfectly with your head.
6. 100% Human Hair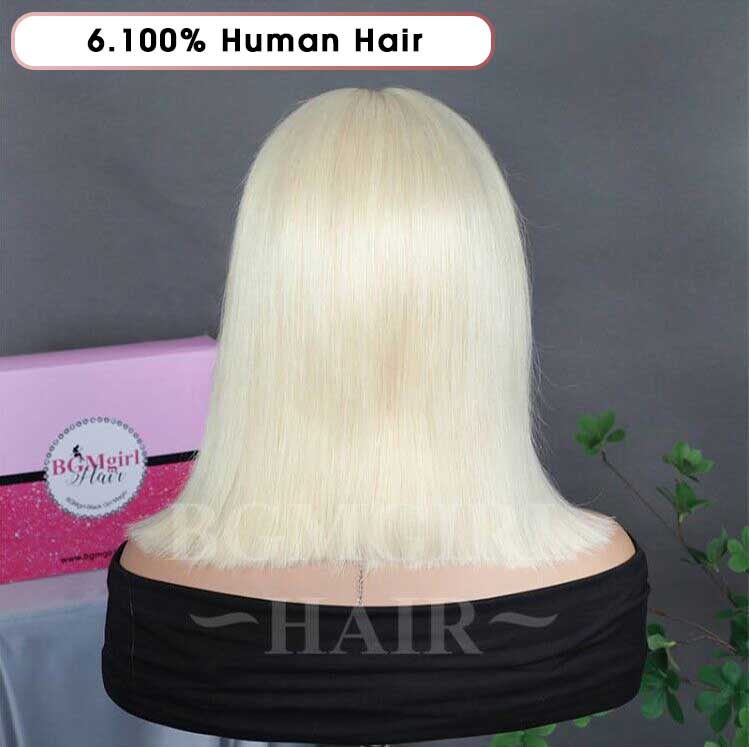 Our Bgmgirl hair is made from high-quality human hair, which can be as realistic as possible and fit our real hair. If it is synthetic hair, then the service life of the wig is generally relatively short, and it will look very frizzy and dry, so human hair must be our first choice for daily wear.
---
Final words
As the first #613 blonde glueless wig, it will be sought after by the majority of fashion girls, if you also want to keep up with fashion, do a girl at the forefront of fashion, then buy it in BGMgirl Hair quickly.