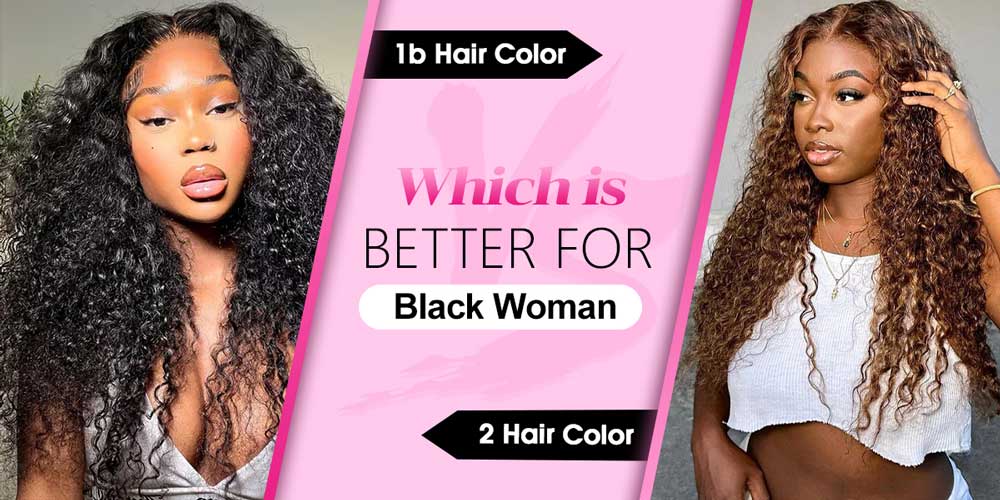 1b vs 2 hair color is the two most tangled colors people love. Because they look very similar in terms of appearance and texture and every aspect of hair. In this blog, you will be able to learn how they are different and which suits best for black women.
What is 1b hair color?
Color 1b is known as natural black. The color is close to natural black hair. Unlike the artificially produced jet black (#1), 1b hair color looks more natural and closely resembles the hue commonly found in sunlight. Gives a subtle change to traditional black hair.
1b hair color is a color called "Soft lack". The color is very dark natural black, sometimes appearing almost black color. This color is usually chosen by people who want rich black hair but prefer softer tones than plain black
What is color 2 hair?
Color 2 is dark brown. It's lighter than 1b hair color, but still within the dark brown range. If you want black hair but don't want it to be as bold as black, this color is a good choice.
There are many different shades of hair color, and hair color scales from level 1 (the darkest, which is black) to level 10 (the brightest), are pale yellow or almost white blonde. Therefore, the hair color of grade 2 should be dark brown, darker than medium brown, but lighter than black.
1b Vs 2 Hair Color: Which is Better for Black Woman
1b vs 2 hair color, no matter which one, is very suitable for black girls to wear, they are not good or bad. The main difference between 1b hair color and 2 hair color is that 1b hair is darker and more similar to natural hair; The color of hair color is deep brown, which is more suitable for girls who want to change their hair color and improve their temperament.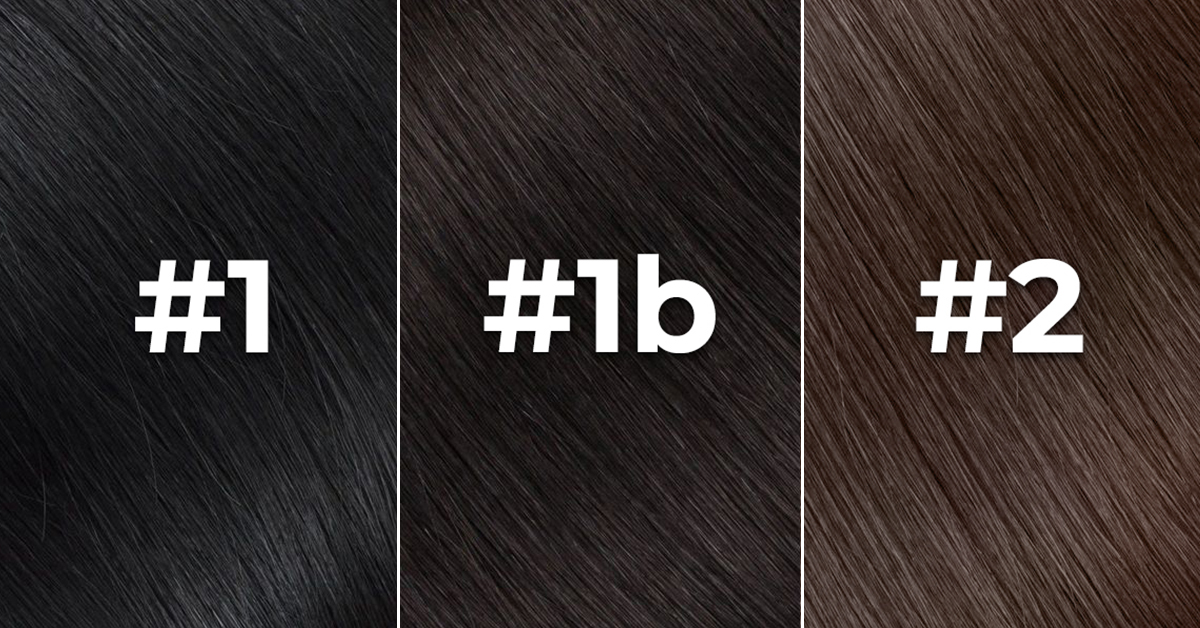 Whether you choose hair color 1B or 2 depends on how dark you like your hair. Choosing between 1b and 2 will depend on your personal preferences and goals for your hairstyles. Consider your skin tone, natural hair color, and desired shade. You can also consult a professional hairstylist to receive advice and guidance tailored to your hair and skin tone. When choosing Hair Color 1B and Hair Color 2, it is important to consider the following factors:
1. Natural Hair Color:
If your natural hair color is closer to level 2 dark brown, this color may be easier to achieve and maintain. However, if your natural color is lighter, you may need to lighten it with bleach or color lightener before applying the second color.
2. Ideal image:
Think about the overall image you want to achieve. If you prefer a more natural look, level 2 dark brown provides a subtle contrast and blends well with your natural hair and facial features. On the other hand, if you want a darker, more intense color, 1B Soft Black might be a better choice.
3. Skin tone:
Consider your skin tone when choosing your hair color. In general, cool skin tones blend well with cool skin tones with a slight bluish undertone. Warm skin tones can complement warm tones like Grade 2, which has more red undertones.
Remember, it's always helpful to consult a professional hairstylist who can evaluate your hair, discuss your preferences, and help you choose the best hair color for your specific needs.
Common questions about choosing 1b vs 2 hair color
What's the difference between the #1 hair color and 1b color hair?
#1 hair color we often call jet black, which is the deepest black in all the colors. This kind of black is very rigid and stiff and is not suitable for human hair. It is black without any other tone, so people look like you are wearing a wig.
1b hair color is also known as off-black. It is a hair color that has been dyed. In contrast, its color is not as rigid as 1 hair color, closer to our natural hair, is a slightly yellowish black, but it looks black overall.
Is 1 or 1b hair darker?
#1hair color is darker, of course. Of all the colors, color #1 is the darkest. Next is color 1b. If you want to choose a wig with the darkest color, then 1b will be a good choice. This is the darkest and most natural color of all human hair wigs.
1b hair color vs 2, which is more suitable for daily use?
It depends on your hair color. Natural hair color can choose 1b, light color can choose #2 hair, in short, they are suitable for everyday colors. If you want to wear them for commuting, these two colors are not obtrusive.
---
Final words
1b vs. 2 hair color, which one suits you better? Now you have the answer. You can choose from natural hair color, ideal image, and skin tone to find a wig color that suits you most in BGMgirl.