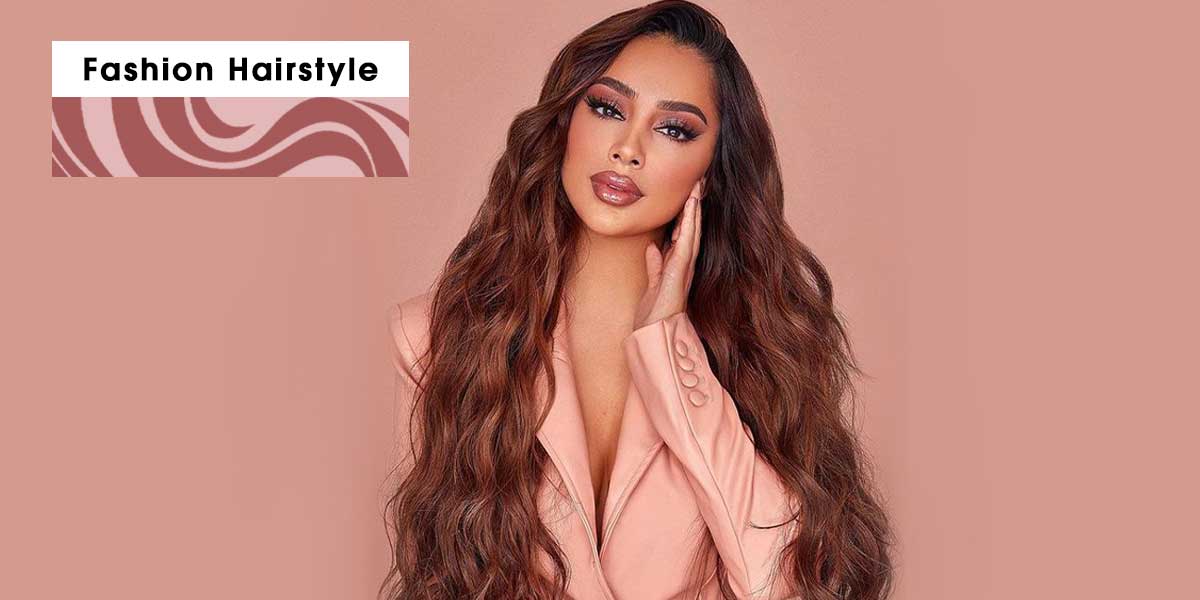 Long wig can be very gorgeous and sexy that is loved and sought after by many girls. If you are a short hair girl or you want to change your hairstyle transitory, the long-hair wig is a good choice for you.
What is the size of the long hair?
Commonly, the size from 16 inches to 32 inches can be side to be a long hair wig, and the length from 10 inches to the 16inch is the short bob hair. For hair texture, long hair will look smoother and more elegant, which can show the woman's attractive personality.
Most of the girls who choose long wigs may have a yearning for long hair. Due to the influence of the environment and various factors, black girls' hair is difficult to grow very long, and even if it is long, its hair quality will not be as soft as a wig hair, so most women who desire long hair will choose to wear wigs, or hair extensions to achieve hairstyle changes.
Long hair wig recommendation
There are varieties of types of long hairs in the BGMgirl Hair store, if you are a wig beginner and don't familiar with the wig color, length, or texture, now you can choose the wigs by seeing the recommendations below.
Long black wig
The biggest feature of this long black wig is classic and versatile. When we choose a wig, most people will choose a wig that is suitable for daily wear. And because our natural hair is black, so there are 80% of girls will choose a natural black wig. Although its color is similar to your own hair, this wig will not let you wear a wig but not with it. Whether from the hair quality, the degree of fluff, or the hair density it is much more beautiful and softer than our natural hair, by wearing this wig, you will make people feel that your hair is very healthy, thick, and large in volume.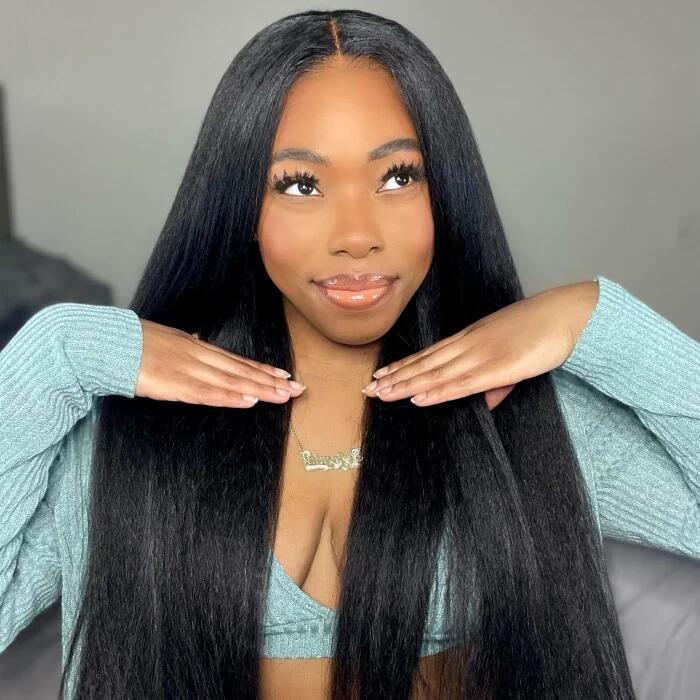 Long blonde wig
Long blonde hair can be said to be the most popular and with a unique color in colored wigs, coupled with long size makes this wig become simply impeccable. Many influencers have bought this wig in our store and has won many fans' praise online. A long blonde wig is undoubtedly the best item that can make you fashionable. If you want to give yourself a distinctive and eye-catching hairstyle, then choose this wig.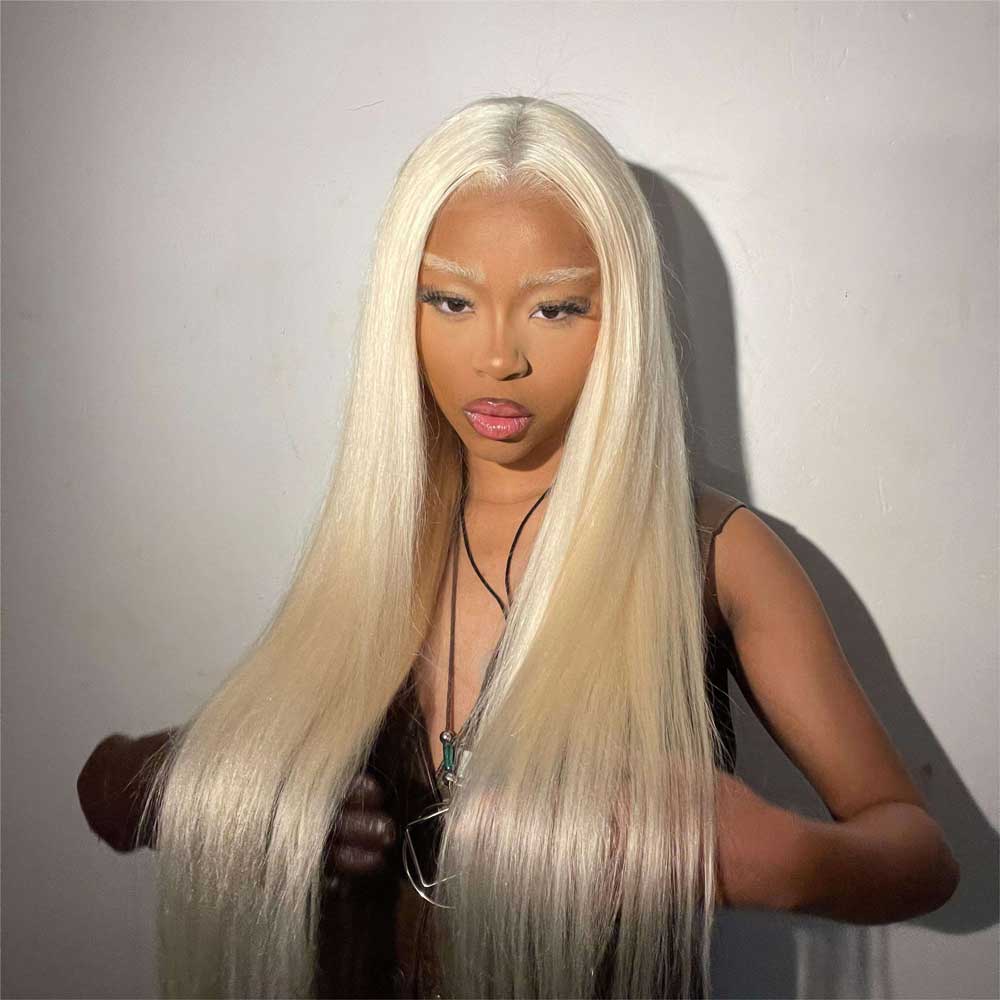 Long curly wigs
Long curly hair can also be sexy and glamorous. If you're tired of your curly Bob hair, try this new look. Long curly hair will not be as monotonous as long straight hair, because it has a lot of curls itself, so it will appear that your hair is large in volume, and can create an elegant and charming atmosphere.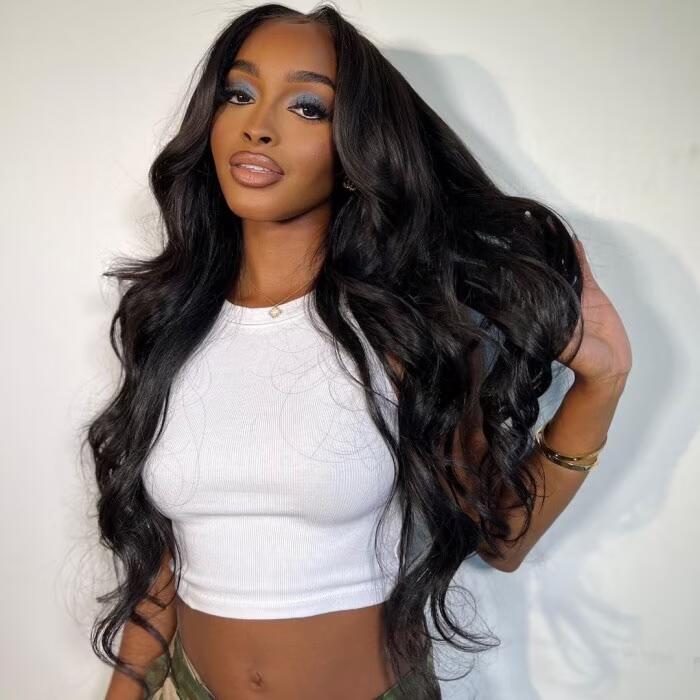 Long pink wig
Long pink wigs are very popular recently because the Barbie style is very popular some time ago. The sales of long pink wigs and long blonde wigs have soared, and are welcomed by many girls. Although pink is not a daily color, every girl has the right to pursue a beautiful appearance. Pink is a color that can brighten skin tone and highlight temperament, and it is very suitable for black girls. Girls who like it can try it.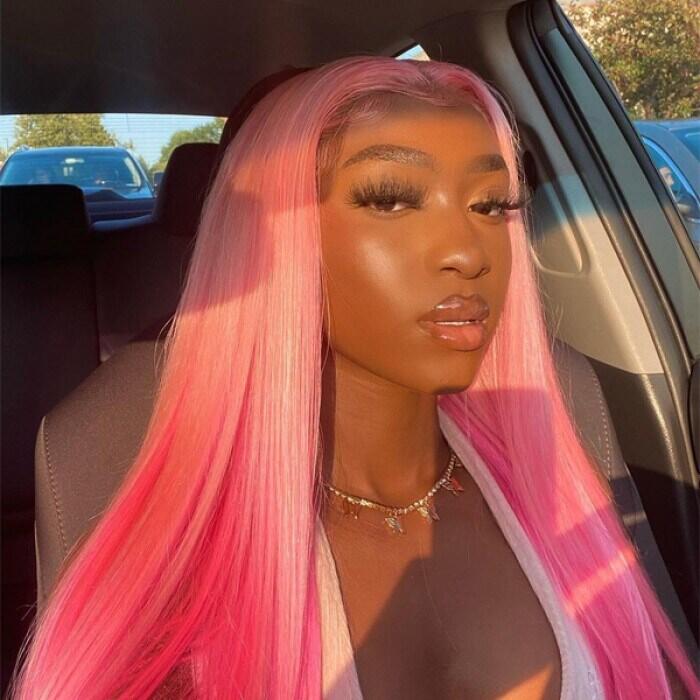 Long brown wig
Brown is a lighter color than black, but it is just as suitable for everyday wear as black. Whether it is work or study, in such an environment, we should wear some low-key color wigs, black and brown are suitable for daily use. And the biggest feature of this wig is that it is very versatile and can make you look good.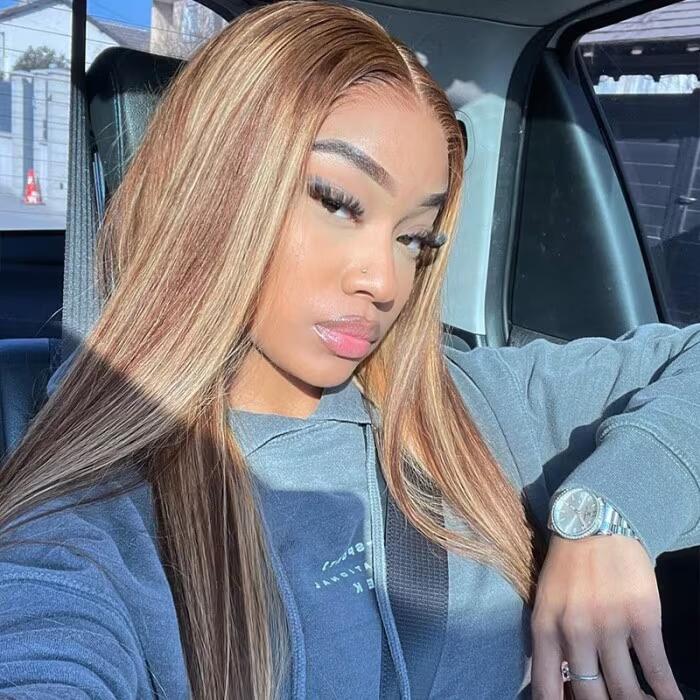 Long wigs with bangs
This kind of hair is very suitable for girls who want to modify their face shape, if you are also distressed with a long face, a long wig with bangs can help you cover nearly a third of your face so that your face looks small and delicate. In addition to this function, it is still a very beautiful hairstyle, if it is straight hair with bangs, this hairstyle will make you look very cool. If it is curly hair, it will make you look very cute and lively.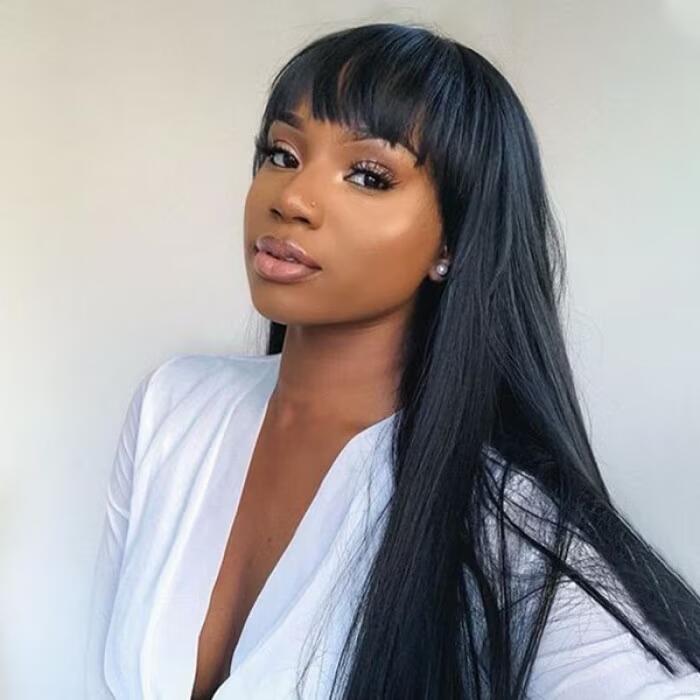 Long red wig
This is a very cool hairstyle and a difficult hair color to pull off, if you are a fashion-conscious girl you can go for this hair color. It will make your whole face look very shiny because the color itself is very light and bright.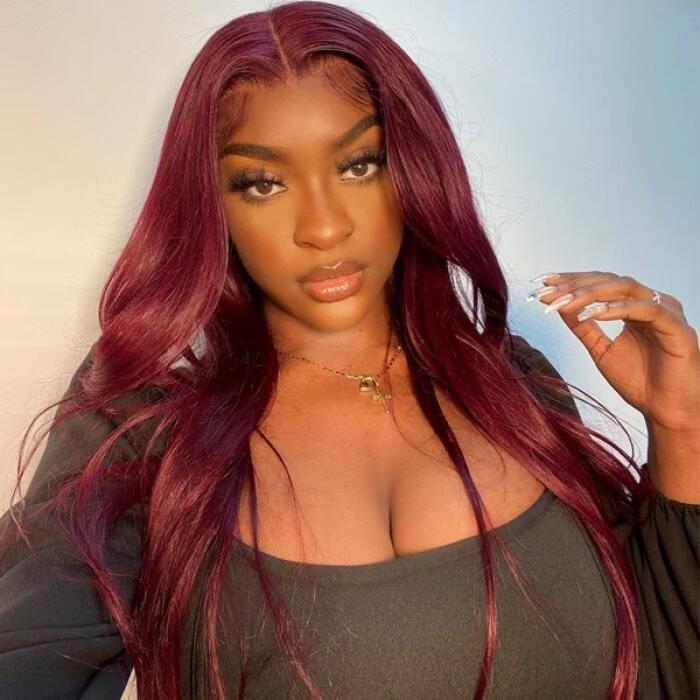 Long purple wig
Purple and red are also very personal colors, and are relatively rare colors in our daily life. If you want to have a hairstyle that is unique and that no one else on the street can match, choose this color.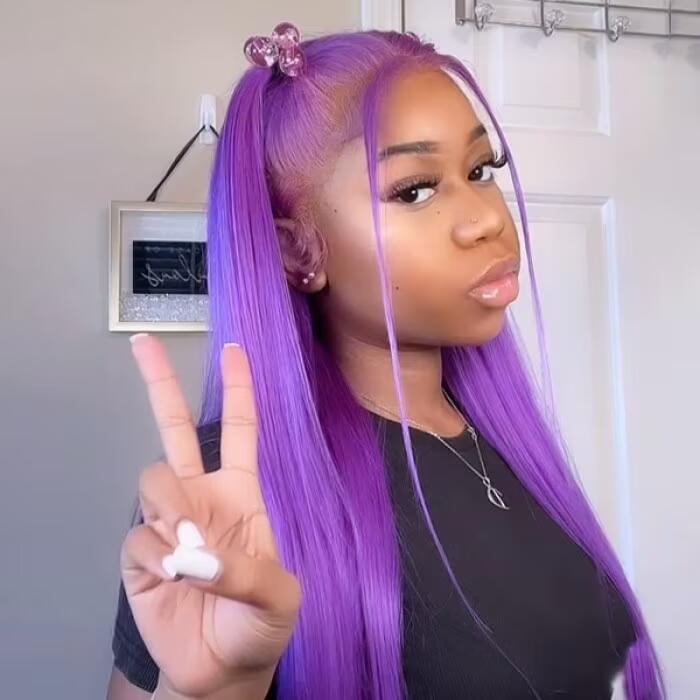 Long silver wig
Silver is a cool color, but it is also not very suitable for every day. Although this color is not as bright and vivid as red and purple, it is an uncommon hair color. Try this hair color and you will find a different version of yourself.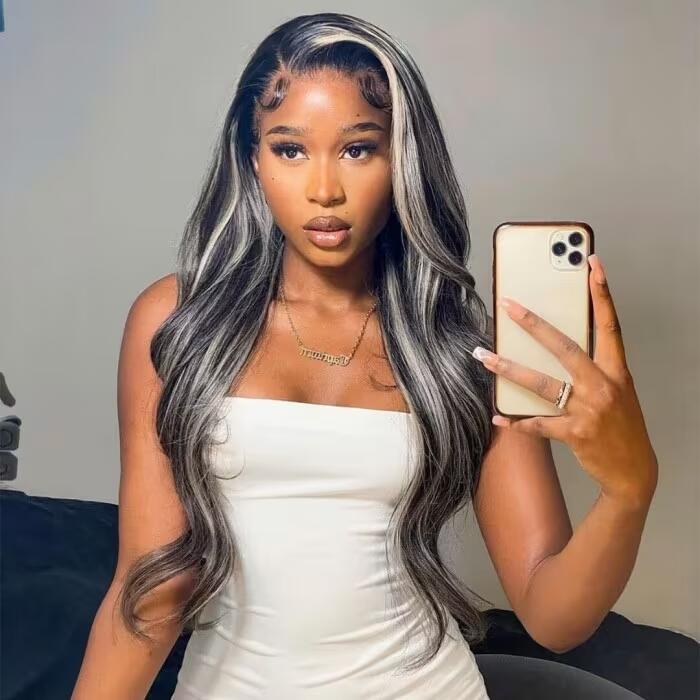 Long brown highlight wig
Highlights in all colored wigs can be said to be very popular, but also relatively popular. This color is not very exaggerated, but it can give you a good visual effect so that your whole person becomes very outstanding.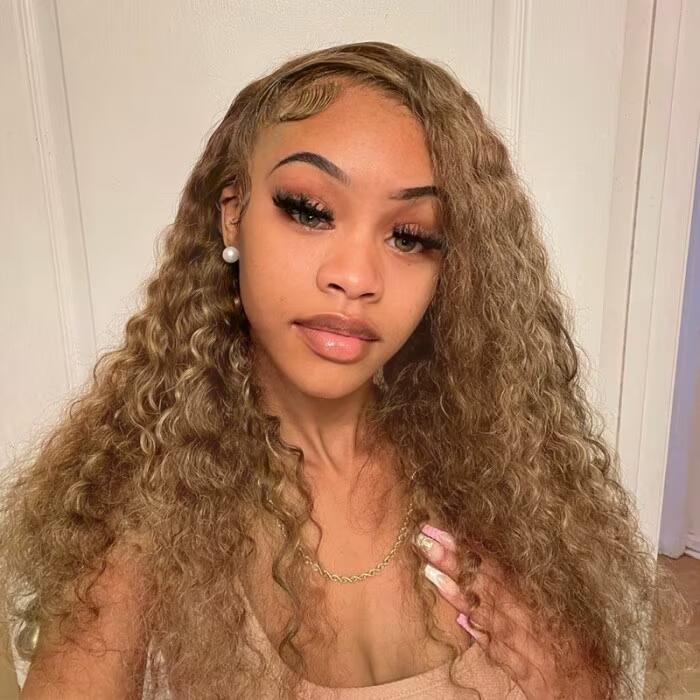 ---
Final words
This is the 10 best long wig recommendations for you. Each one comes in a different color and style, and you can find the one that suits you best. There are many more products, to explore at bgmgirl.com.