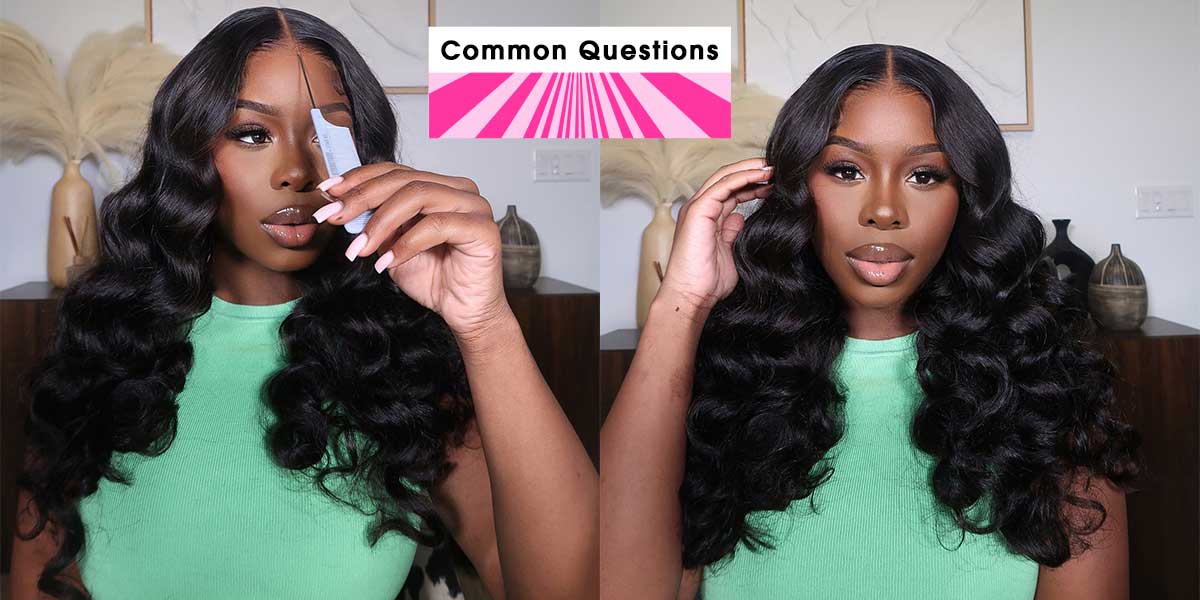 Q: Why the colors of hair extensions don't seems exactly as the pictures show or description says?
A: When you get the hair, maybe will think the color is not same as the pics.Due to our products are virgin human hair which means they come in their very natural state-beings without any processing ,and the color of hair from a person's to another's may be different in some slight way.The pics only is the sample.Therefore,we cannot guarantee that each piece of hair's color will look exactly the same,but we'll devote our utmost to avoid this kind of issues.
Q: Can the hair be straightened and curled?
A:Yes of course, our hair can be straightend and curled.It's better not to restyle the hair frequently,the hair will be easy to get dry.
Q: Why Have My Hair Extensions Smell?
A: To protect the hair during the long time delivery. We will put hair oils on it before shipment.After washing and conditioning, the smell will disapper,no worry.
Q: Why have my hair extensions Gray Hair?
A:Virgin non-dyed hair have a few strands gray hairs inside,if you got we try our best to pick the hair up in production,but we DO NOT guarantee 100% no gray hairs,please understand.
Q: About Split/dry ends?
A:Only virgin hair has grey split ends.Our 100 virgin human hair will be a little dry dry after leaving hair donor,because it lost human nutrition.You can put some olive/argan oil to keep it good.
Q: How to distinguish the difference between human hair and synthetic hair?
A:Human hair has natural protein.It is easy to tell by burning and smell: human hair will be ash, which will go away after pinching. Human hair will smell foul. When burning, the human hair will show white smoke. While synthetic hair will be a sticky ball after burning and will show black smoke. Moreover, human hair may have very little gray hair and split ends. It is normal but not a quality problem.
Frequently Asked Questions About BGMgirl Hair (一)
Frequently Asked Questions About BGMgirl Hair (二)
Some things to know about the problem of human hair extensions quality