About Order
Q: When will you send out the order ?
A: Usually Standard processing time takes 24 hours. We do not process orders on the weekends or holidays. Processing times are NOT included in the delivery time. Please plan accordingly.
Q: How do I change address?
A: Any address or order change request will be considered but not be guaranteed. Please note that we can help you modify your order BEFORE shipment.Once your package shipped, we will not be able to change anything.
Q:Can I cancel the order?
A: You can contact our Customer Service for assistance. Please note that we can help you cancel order BEFORE shipment. After shipment, if you want to cancel the order ,you can return it for full refund after you receive the package. For more information on how to return, please click on the return policy.
Q: How long will the order take to arrive?
A: Generally, it will take 3-5 working days to deliver. We kindly suggest you to check our Shipping Policy, or contact our customer service before purchasing.
Q: Why does it shows my package delivered but it hasn't?
A: Packages might be delivered to your mail box or signed by your neighbors. We suggest you check in your mail box and with your neighbors first. Or you can check with the shipping company with your tracking number and your ID card. If you still cannot find your package, please contact our Customer Service.
Q: Do you offer a wholesale discount for bulk order?
A: Yes, we do. Please contact our customer service to enjoy a higher discount.
Q: How do I place an order?
A: Step 1. Search or find the product you like according to the category page;
Step 2. Select the product specifications and click on "Buy Now" or "Add To Cart ;
Step 3. Fill in the address information and select the shipping method and payment method, and then click the "Place Order" button.
Step 4. Fill in an available code to get extra discount.
Step 5. Go to the payment platform to complete the payment.
About Hair
Q: Does the hair have a bad smell?
A: Promise no corn-chip chemical smell. Our hair is 100% chemical-free. We not only care about beauty but also our customer's health! But we do cowash the hair in production process, so it may have a little shampoo smell.Or it is the smell from the factory, but not the smell of chemicals. For our wigs, the hair material is collected directly from donors. It is natural hair without any process, which is healthy and high-quality and can be used for a long time. So please don`t worry about that, we will try to minimize fragrance as well.
Q: Can this hair be Iron-flat & Curled & Dyed?
A: Our virgin human hair can be dyed and iron-flat, iron flat, Pl don't exceed 150ºC, or the hair will be destroyed. Also the hair will come back to its natural wavy after you wash it or iron-flat. More questions, pls contact us freely.
Q: How to Measure Hair Length?
A: You can use a wig head to measure the wig length. If you do not have a wig head, you can simply place the unit on a flat table to measure the hair length.
1.Place the wig on a wig head or lay it flat on the table. If you have a curly or wavy wig, straighten the hair gently as much as possible.
2. Use a soft measuring tape to measure the longest hair strand on the unit. Make sure you measure it from the crown of the hair till the end of the hair strand.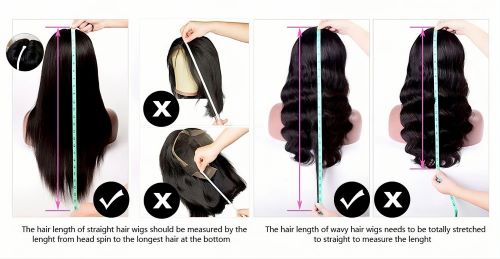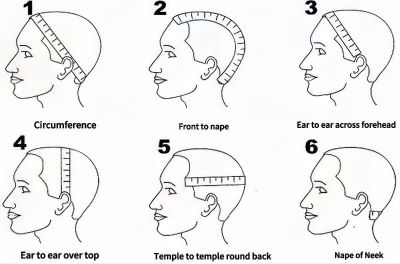 About payment
Q:How do I pay for an order?
A: To pay for your order on www.bgmgirl.com, follow the steps below:
1) Select the order and click the "Buy Now" or "Add To Cart" button
2) Choose payment method on the checkout page
Q: What types of payment do you accept?
A: We accept the following payment methods:
Paypal, Afterpay, Klarna, Apple Pay, Credit Cards: Visa Card, Discover Card, Master Card, American Express, Japan Credit Bureau,Diners Clubs.