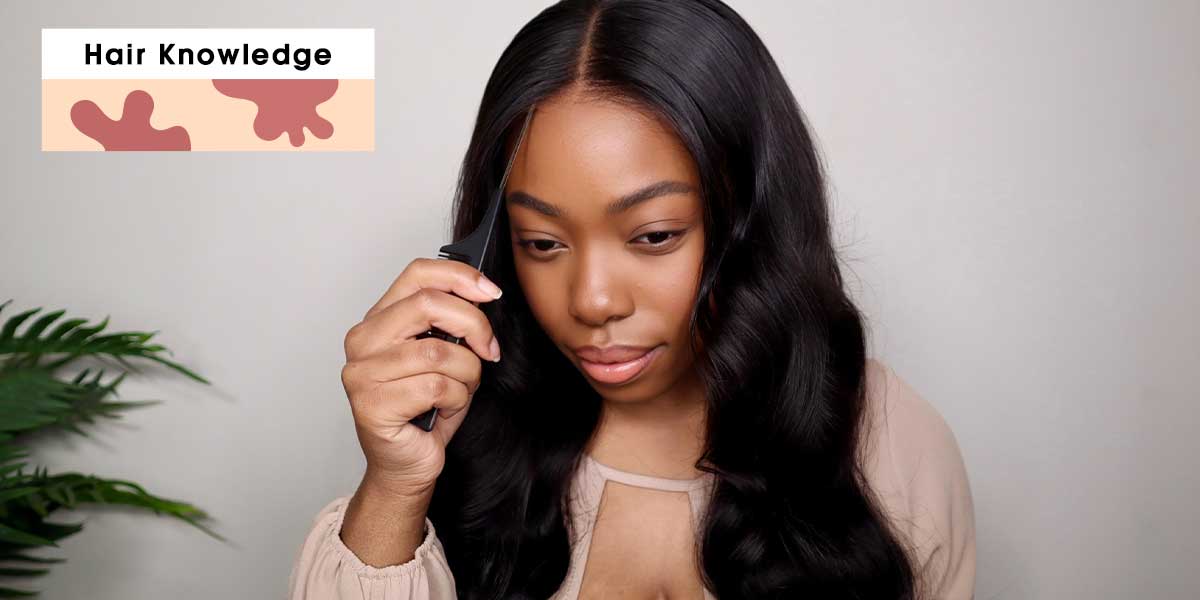 As a wig beginner, thewig install must be the first question you want to know. How long does a wig install last? How can I install a wig firmly? All these questions are easy but important for a wig beginner.
How long does a wig install last
The wig installed last time is related to the wig type and the tools you use. The following are three different wigs installed last time that can provide a reference for you.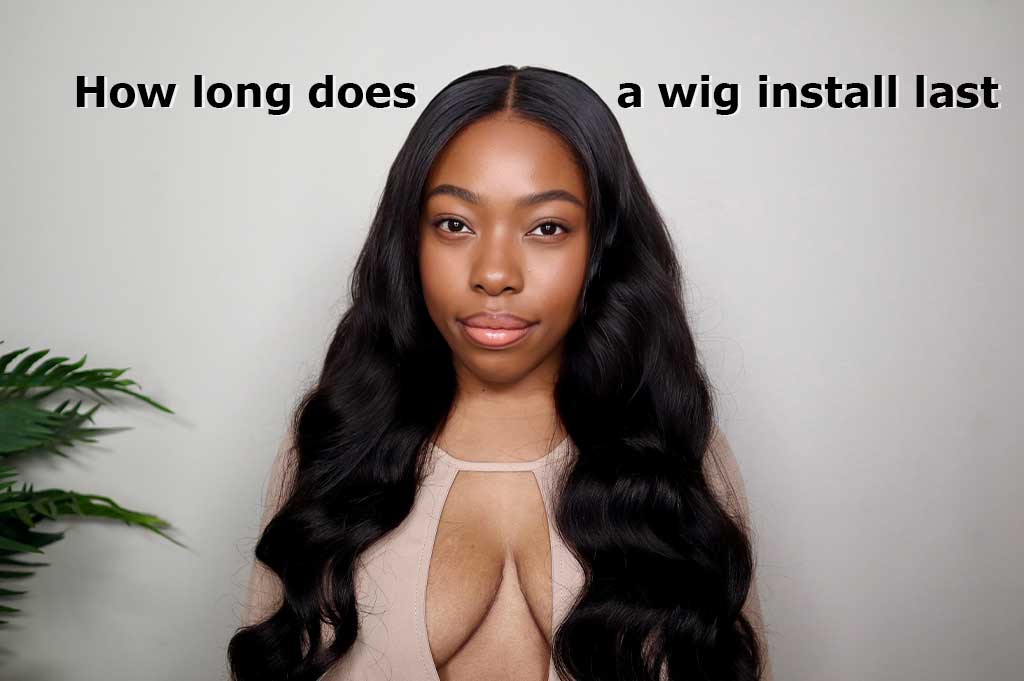 How long does a glueless human hair wig install last
The glueless wigs can last for one day, and the last time it is decided by yourself.
Because the glueless wig install does not need glue, the wig is already pre-plucked, and the lace is pre-cut, the wig is just like a cap that can allow you to install it at any time and place. Different from traditional wigs, the glueless wig is a finished wig, which can be worn directly. The traditional wig needs to cut the lace and use glue to make the wig has a natural hairline when you wear it. So, you can't achieve wear and go by using other wigs except for the glueless wig.
How long does a glued wig install last
A glued wig can last for 1-3 weeks and the concrete last time is decided on what glue type you use and how long you wish the wig last.
Different wig glue will have different stickiness effects. If you want the wig last for a long time, you should use strong adhesive glue, which can even last for 3 weeks. Although the glue is very sticky, it will cause some harm to your scalp, so you'd better not use it too often. If you just want the wig to meet the needs of daily life, just buying a normal wig glue is enough. Generally, this glue can let the wig install last for 1-2 weeks. You can take off the wig every 1-2 weeks and give you time to allow you clean the wig and wash your own hair. If you want to swim with a wig or go on a vacation to the beach, you'd better prepare the waterproof glue. Otherwise, you will be awkward while you're having fun.
How long does a synthetic wig install last
The synthetic wig install can last for 1-6 weeks, but the disadvantage of it is the service time is a lot shorter than human hair wigs. The synthetic wig is easy to dry and frizzy, if you really wear it for 6 weeks, the wig will definitely be ruined. So, synthetic hair is need to take off and take care of it frequently.
What wig is suitable for summer installation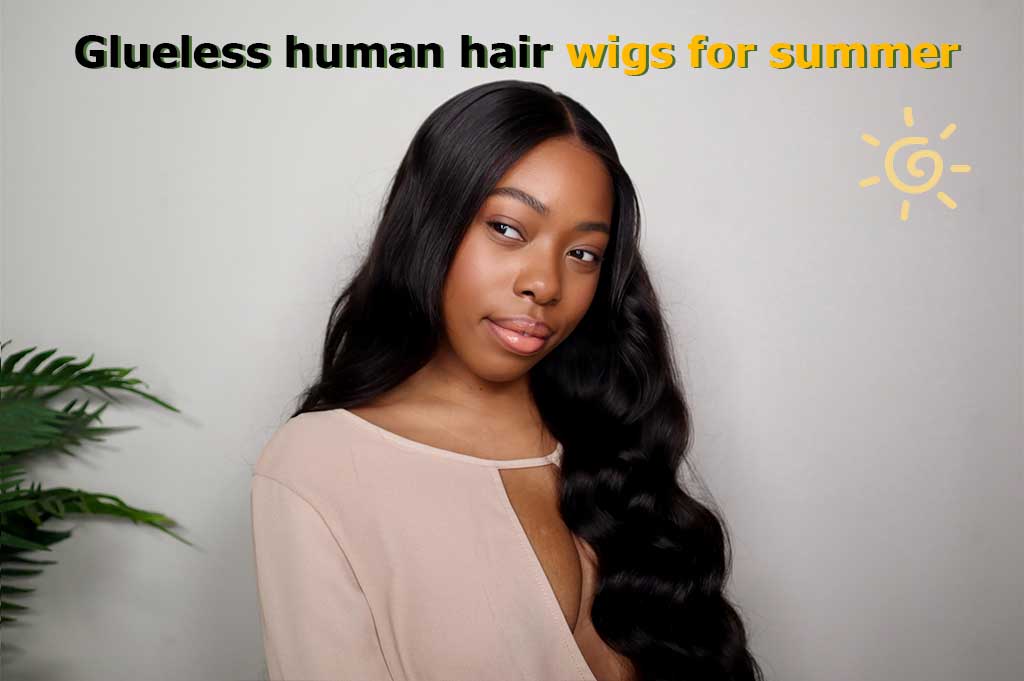 Glueless wigs can be the best wig for summer, whether the breathable wig cap material or the convenient design. If you must wear the wig in hot weather, a glueless wig must be your best choice. The wig is pre-cut and pre-plucked, you can wear it directly. If you think bleach wig knots are troublesome, you can choose a pre-bleached glueless wig. The finished wig cap design makes you can wear it in only 3 seconds. And if you feel hot, you can take off it at any time.
Other questions about wig install
What do you need to install a lace front wig?
All your need to install a lace front wig is a wig, glue, a wide-tooth comb, an elastic band, and scissors. And the detailed wig install tutorial you can learn in this post: What Is A Lace Front Wig And How To Wear It. If you want to know more about the ready to wear glueless wig, you can read this post: Best Glueless Wigs For Beginners.
Is wig glue permanent?
No, the glue can only permit the wig install to last for 1-3 weeks, it is not permanent. The more glue sticks to your scalp firmly, the larger the harm it will cause. So, we can choose some mild and non-irritating glue to install the wig, which can not only protect our healthy but also can change your hairstyle.
How do you remove wig glue safely?
If you wear a wig with glue, we should clean the hair and remove the wig glue every 1-3 weeks. As we all know, the lace wig can be reused for a long time under careful treatment, so how removing wig glue safely is the key to prolonging the wig service time. We should clean the wig hair and the cap by using cold water and alcohol-free shampoo, and when you wash it, use a soft bristle brush to remove the glue attached to the wig lace.
---
Final words
Different wigs have different installation methods and the last time they are different, you can find the answer after reading this post carefully. So if you want to find a wig that suits you and satisfies your need, welcome to bgmgirl.com.