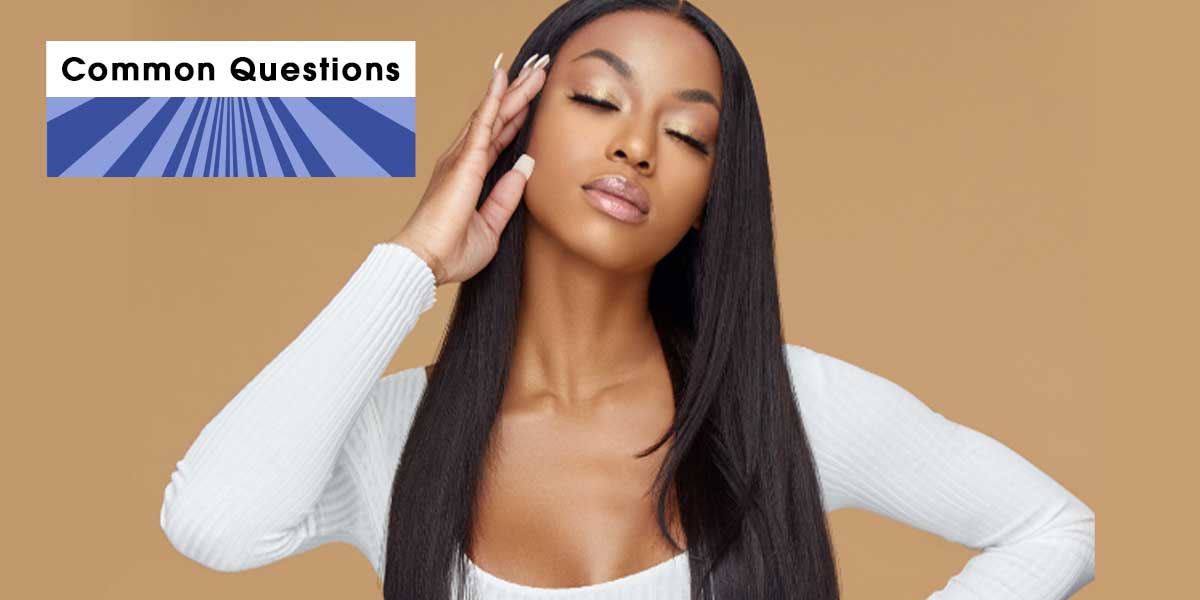 If you often shop online, is a website secure, what payment methods does it support, and is shipping free in my area? These are the first concerns of consumers, and we will answer them one by one.
About payment
1. Payment methods supported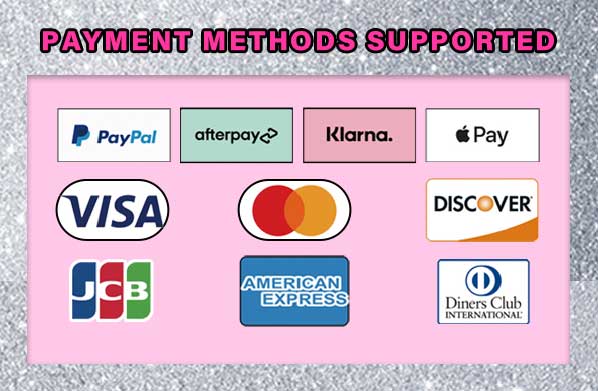 The payment methods we support are: Pay Pal, Afterpay, Klarna, Apple Pay, Visa, Mastercard, Discover, JCB, American Express, Diners Club International
The above payment methods are all supported by BGMgirl, there are 10 payment methods, and you can choose the way you usually use, these payment methods cover most of the frequently used, but also more popular ways, and can make your shopping without any difficulties. At the same time, these payment certifications can also prove that our website is safe and trustworthy.
Pay pal and afterpay are the most commonly used payment method, if you're strapped for cash, afterpay offers interest-free installments that make any product more affordable.
2. Safety and privacy guaranteed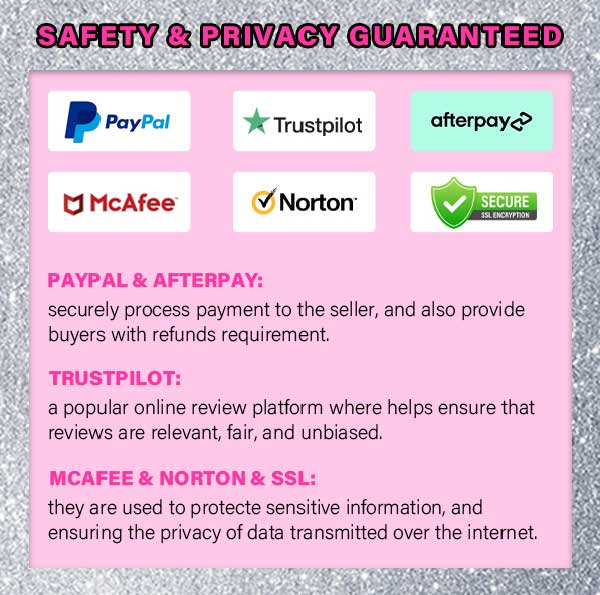 The authenticity and security of a website are a matter of great concern to consumers when shopping, which will directly affect your shopping desire. If you find that a website is not professional enough, or contains a lot of false information, then we are not easy to place an order in this store. Here is a very simple way to determine whether the website you are browsing is safe: to see if the website has the certification seals of the major authoritative platform as a trusted endorsement.
The common certification seals are SSL (Secure Socket Layer Certificate), Truste, Better Business Bureau (BBB), TRUSTe, Verified by Visa and Mastercard SecureCode, McAfee SECURE, and so on. If you look closely at the bottom of the Bgmgirl page, you will find that we have many certification seals, such as Afterpay, Trustpilot, McAfee, and so on, which is enough to prove that we are a safe and responsible real shop.
About shipment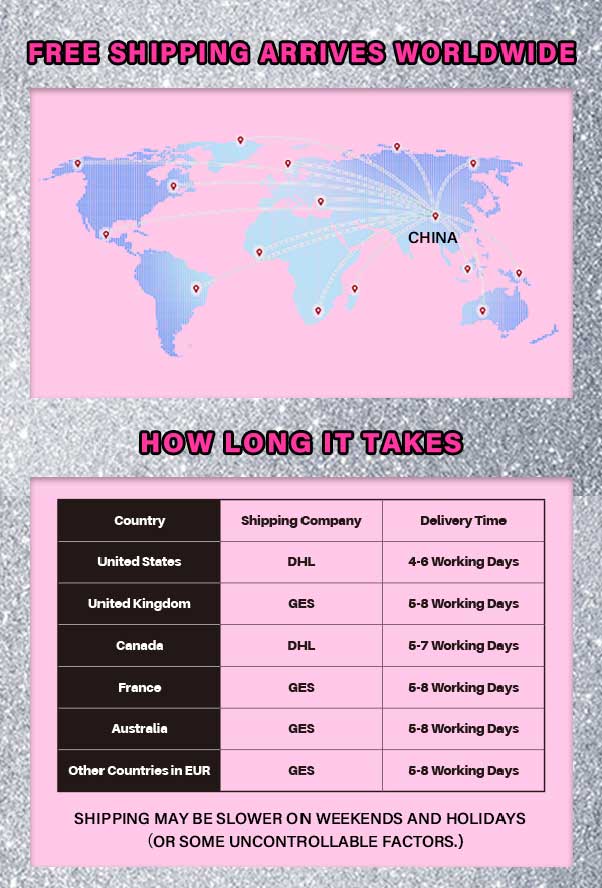 1. Free shipping area: worldwide
Our BGMgirl wigs are free to ship all over the world (except in remote areas), which means you can buy our products wherever you are. Therefore, if you fancy a product in our store, you do not need to worry about transportation problems, you can rest assured to buy.
Our products are tightly packed, the wig cap department will have plastic brackets and clips fixed, and hair is wrapped in a hairnet, so there will be no entanglement or knot in the transportation process. The outside is equipped with a packaging box, and there is no need to worry about damage during transportation.
2. How long it takes
The processing time will need 4-7 working days to process. Other custom wigs will be shipped within 5-9 working days. The default Shipping method is below, please contact our service@bgmgirl.com, if you want to change to others. You can also see the shipping times in your area clearly in the table.
About contact us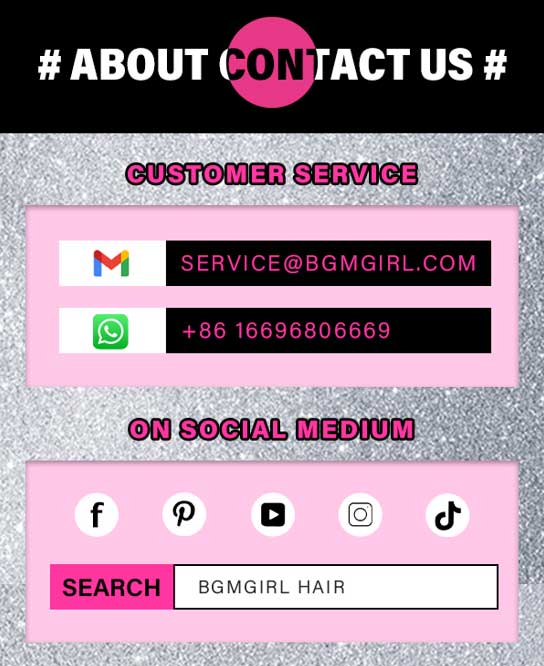 If you have any after-sales questions, please contact us by email or phone, and we will be ready to solve the problem for you. In addition, you can also search Bgmgirl Hair on Facebook, Pinterest, Instagram, Youtube, Tik Tok, and other social media to learn more product information and event notifications.
You can also join the Facebook fans group communication center, here, you will see the most real review and the most real user feedback.
About the wig
All of our wigs are guaranteed to be 100% human hair wig, the materials and workmanship are the best on the market, absolutely give you a great value shopping experience. Our wigs have been sifted through layers and continuously optimized, and have surpassed the vast majority of wig products on the market in terms of quality and technology. Lace wigs are all man-made, after the stylist's design and improvement again and again, and finally make the most perfect, the most realistic boutique wig, which is worth everyone's experience.
About the gift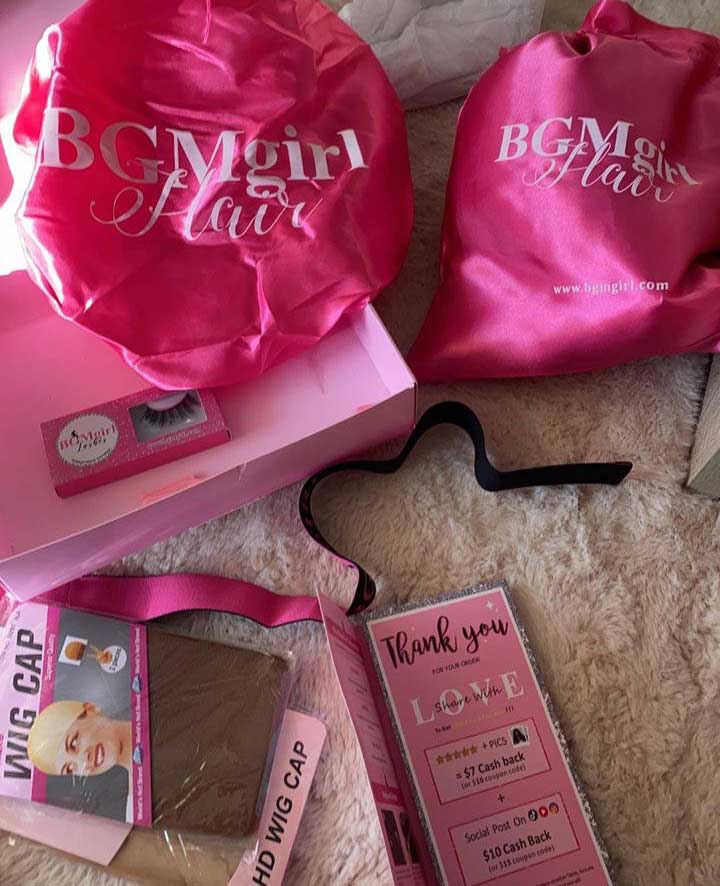 What gift I will get for my purchase is the primary concern of most consumers. Bgmgirl has seven or eight giveaways for everyone to give out along with the wig. The package contains a band, a brush, two different colored wig caps, a silk hair cap, a pair of false eyelashes, and a thank you card. All giveaways are worth $60, and all of them are very sophisticated and practical items that can give you a perfect shopping experience.
---
Final words
These are the first things that most people consider when buying a HD lace wig. So before you buy a wig, it is very necessary to read this article, it will help you solve 90% of the problems in the shopping process.