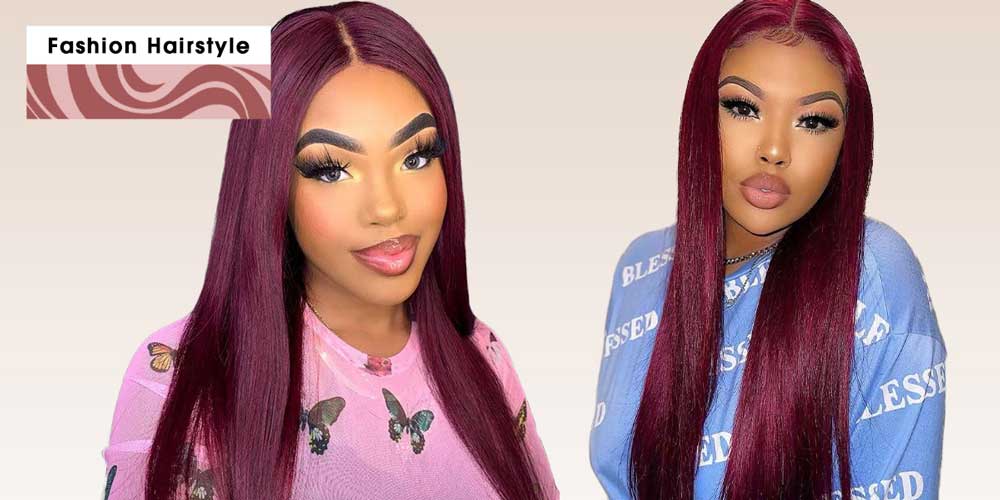 There are many girls who like Burgundy, and strongly require the launch of a convenient and comfortable Burgundy glueless wig, after the launch of the first 613 blonde glueless wigs, it has been strongly praised by the majority of consumers, and now the 99j Burgundy wear and go glueless wig is coming.
What color is 99J in a wig?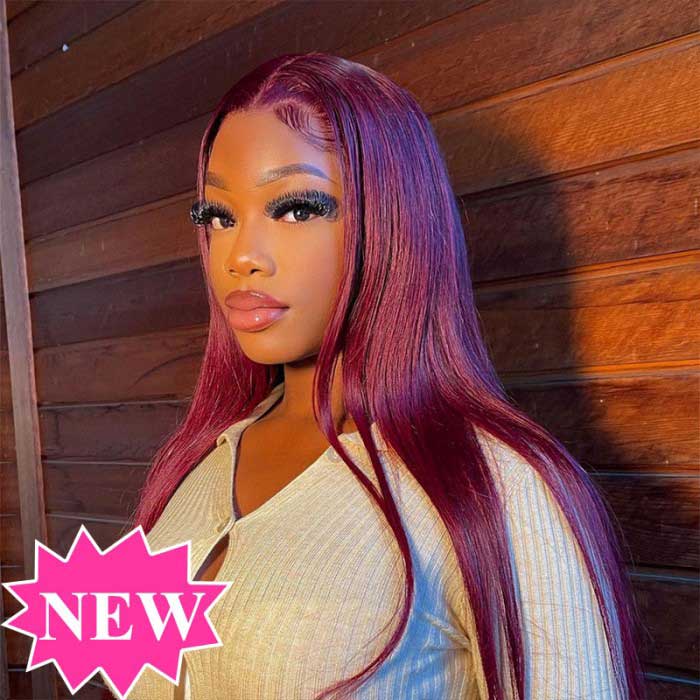 This is one of the top three most popular colored wigs. Because of its unique color tone and its low-key and unique charm, it is loved by many girls. Its color is just like red wine, understated and deep but charming.
Compared to red, Burgundy is more suitable for everyday wear and can be used as a daily commute hair color, it's a hair color between red and black. If you have never tried a Burgundy hair color, this will be a very good experience for you. If you have always loved this color, then you can try this new Burgundy glueless wig, so that you like colored wigs and no longer have to use cumbersome glue to wear wigs.
In the past, girls who like colored wigs can only buy wigs using glue paste, Bgmgirl takes into account everyone's inconvenience, in order to better meet the needs of the public, for everyone to bring more suitable for summer hot weather wigs: 99j burgundy glueless wig
The benefit of 99j burgundy glueless wig
1. Save money
To create the perfect hairstyle, all you need is a wig and no other tools. Glueless wigs don't need glue, and you don't have to buy a lot of tools to handle wigs. And the Burgundy wig is already dyed, which saves you from having to buy bleach, hair dye, and various colored wig care products if you want to change your hair color. It can help you save the most money and make it affordable to change your hairstyle, even several times a week.
2. Save time
Besides saving money, time is also valuable. If you buy wigs that have been pre-plucked hairline, pre-cut lace, and pre-styled, you will no longer need to spend a lot of time getting the wig the way you want it. Once you have it, you can wear it directly. All you need to do is take care of it.
3. Save energy
Buying a pre-conditioned wig will save you effort. In fact, trimming lace and bleaching hair, dyeing these seemingly simple steps, in fact, can be very tricky. Cutting too much or too little lace will not achieve the effect you want, and dyeing yourself will dye unevenly or dye too dark a color, which will directly destroy a wig. So, this wig can help you reduce the cost of trial and error.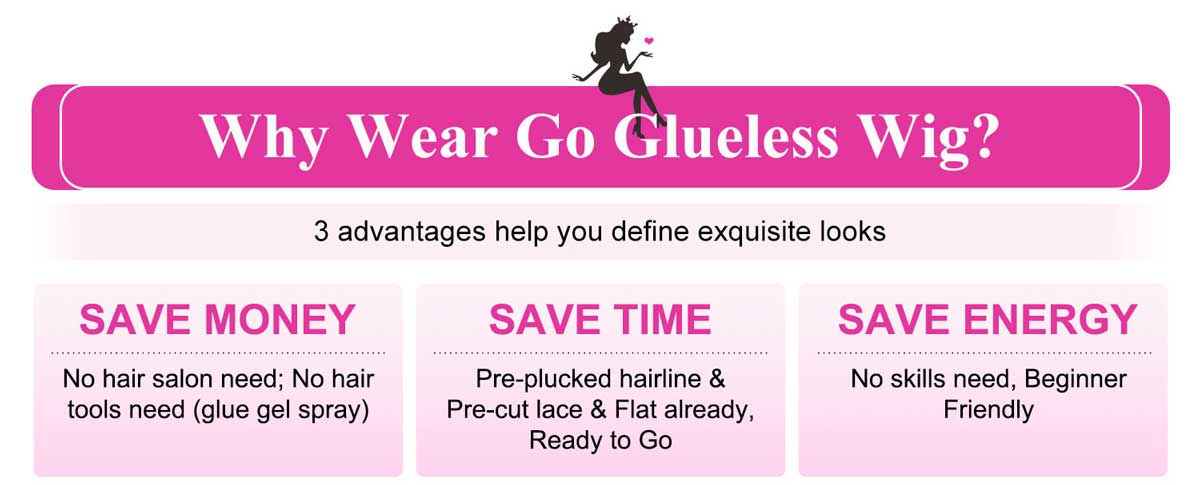 6 details realize 99j burgundy wear and go wig
1. Pre-plucked hairline: Pre-plucked hairline and real hairline are closer, natural, and real.
2. Pre-cut lace: Pre-cut the lace with a zigzag hot comb to fit the skin while making the HD lace edges harder to untie and saving you the step of cutting the lace.
3. 3D dome cap: The bgmgirl new upgrade the 3D dome cap can better wrap your head and the material used to make the wig cap is thin and realistic.
4. Invisible HD lace: The lace used to make the wig cap is high-quality HD lace, which is super invisible and thin, you can wear it with no feeling.
5. Piano elastic strap: The piano elastic strap is used to adjust the head circumference of the wig cap. It can suit the head within 22-23 inches. You can adjust it to make the cap suit your head and stay firmly.
6. 100% human hair: Bgmgirl hair can ensure that all the wig is made of 100% human hair wig. The hair texture is soft and smooth, you can do any style on the wig just like your own hair.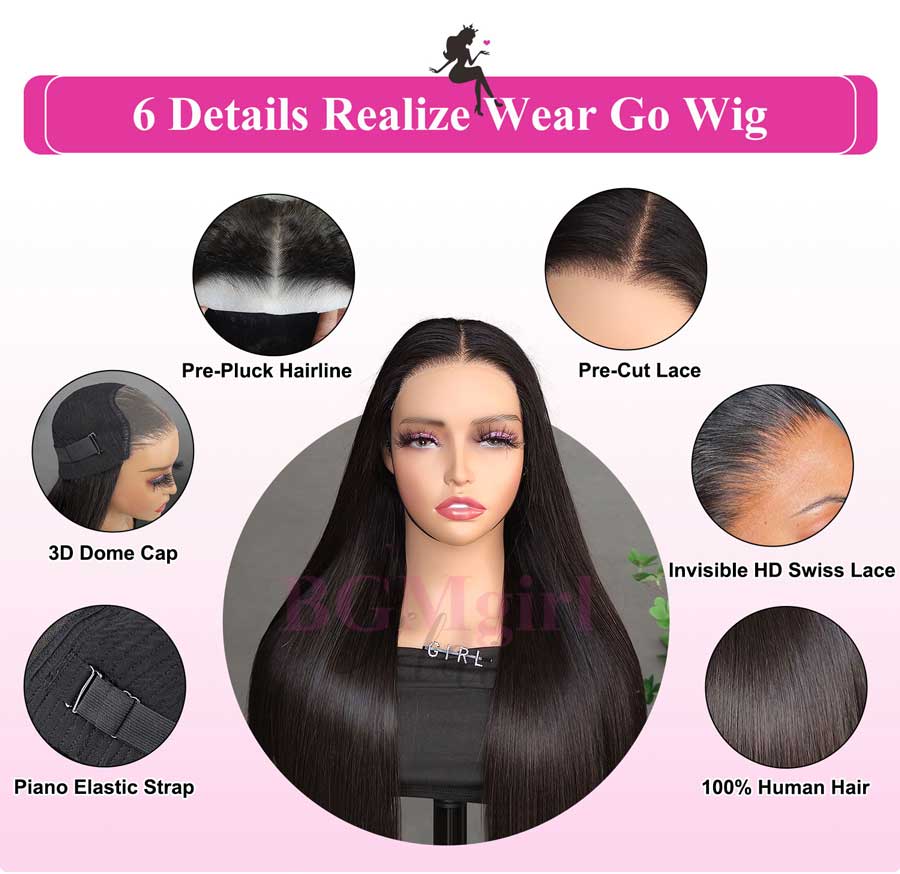 What are the advantages of bgmgirl compared to other brands?
1. Upgrade 3D dome cap
Compare to the old wig cap, Bgmgirl Hair has newly upgraded the wig cap to a 3D dome cap, which is thinner and more elastic than the old one. You can see the old wig cap is small that cannot wrap around your whole head, and the canvas it uses is very corpulence and with poor quality. The new wig cap is more stylish, and more encapsulation.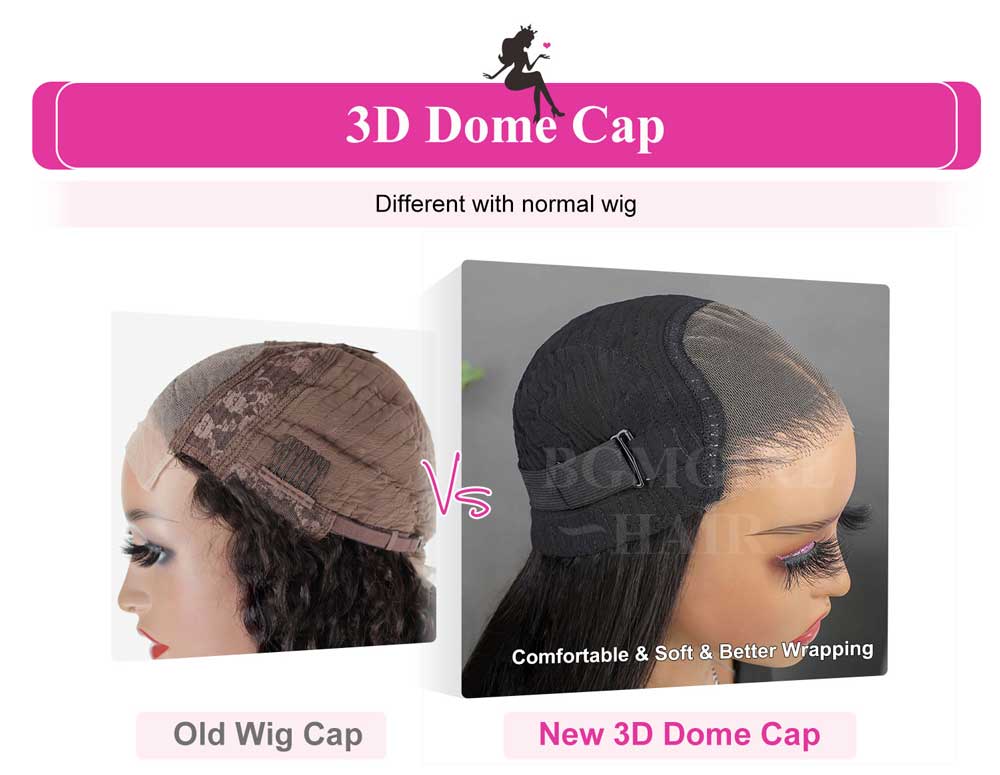 2. Shaking free
We have the piano elastic strap inside the wig cap so that you can adjust the cap size that suits you. So, if you are worried about the wig will falling off when you wear it, this wig is worth trying. You can wear it in windy weather or do some sports, it will stick to your head firmly.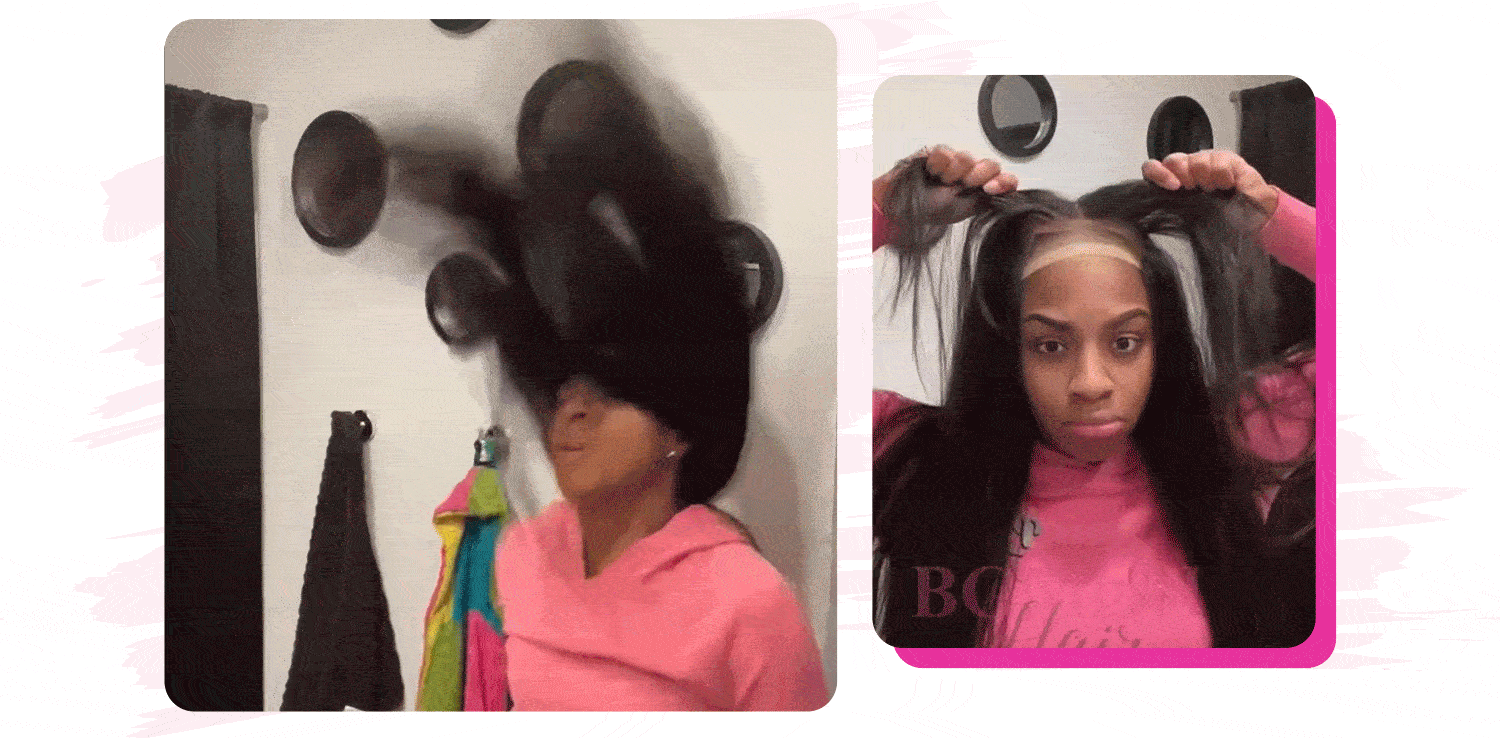 3. High-quality assurance
If you buy the wig at bgmgirl hair, you will enjoy the highest quality assurance. If you have any questions about the product, you can find customer service at any time, and we will try our best to help you solve the problem.

---
Final words
If you are the girl who likes the 99j wig, you can try this wear and go glueless wig, it will bring you a brand-new experience. You can wear it without glue, without any other tools, and it is really suited for summer. So, come and go to bgmgirl.com to buy it home.