How to place an order:
1.For the new in, at the right top of this page choose click "sign up" and fill out your information.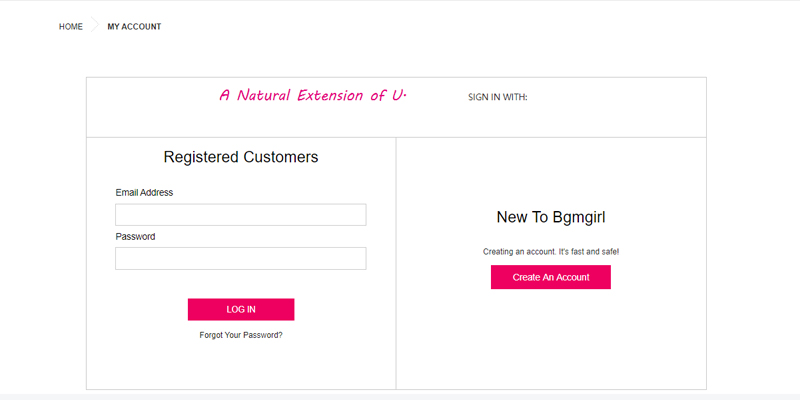 For others: click "log in" fill out your information.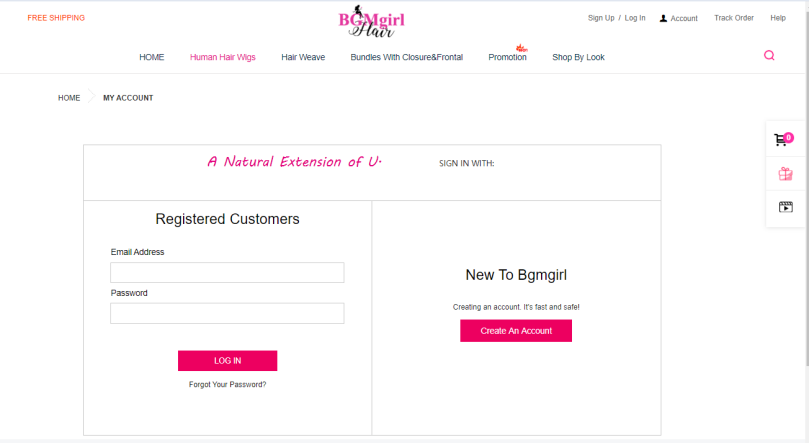 2.Browse the items in the catalogue and select one of your favorite.

Select the one you like,and add it into your cart.
NOTICE: you need to choose the length, the density and the texture and the quantity you want.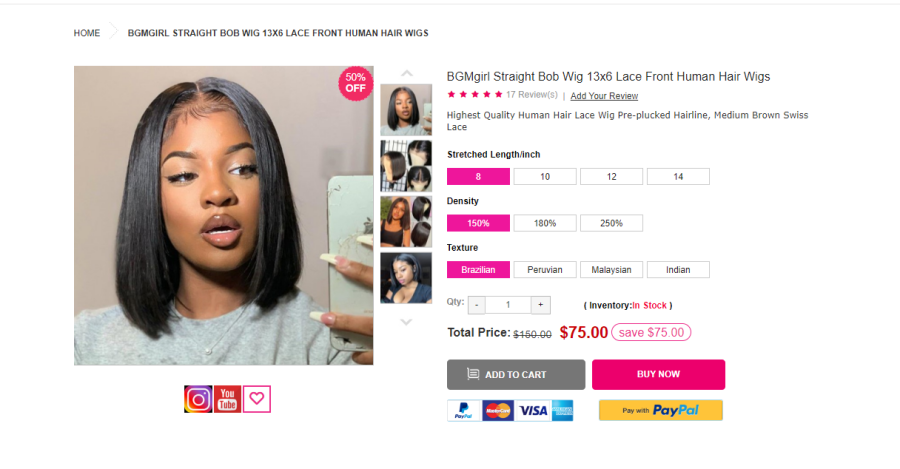 And then pls look at the bottom of this page and click "Buy now"
3.After click buy now, you will see this page: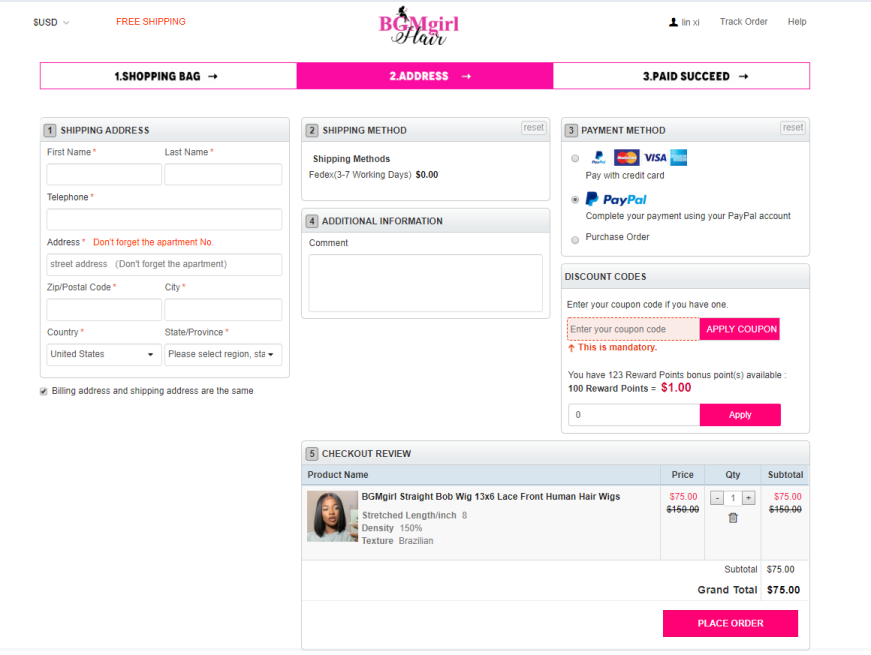 Based on your correct shipping address, we can send your order to you successfully.
https://www.bgmgirl.com/shipping-return
About the payment, you can choose Paypal or Visa, Mastercard, Discover, American express .

As for the coupon, pls write the correct one, and "apply"

Next check the information again,and click the bottom of this page
"Place the order"
4.You have place an order successfully, and will get confirmation email from us.